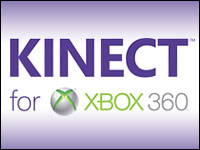 Microsoft on Monday released Avatar Kinect, a feature for the hands-free controller that will let users set up a virtual presence to interact with up to seven other friends in up to 24 virtual stages.
Avatar Kinect for the Xbox 360 is a chat service that will leverage the Kinect's camera, which tracks users' gestures and facial expressions.
Users will be able to share creations from Avatar and another feature to be released later this week, Kinect Sparkler, by waving their hands in front of the Kinect cameras.
Kinect owners can use Avatar Kinect now. The feature requires an Xbox Live Gold membership, but from now to Sept. 8, members of both Xbox Silver and Gold can use Avatar Kinect for free.
Microsoft might expand the Avatar Kinect application beyond gaming.
"I'm not sure that Microsoft would position it as game-centric, but might instead use things like set-top boxes and business videoconferencing and add elements of Kinect within those," Kurt Scherf, vice president and principal analyst at Parks Associates, told TechNewsWorld.
Microsoft did not respond to requests for comment by press time
Be Where You Want to Be
Users can download Avatar Kinect from Kinect Fun Labs.
Bloggers and podcasters can use Avatar Kinect on Xbox 360 as a new platform, Microsoft said.
Avatar Kinect doesn't require a game controller besides the Kinect, and Microsoft said more Kinect and Kinect-enhanced games for Xbox 360 are scheduled for this holiday season.
Possible Uses for the Avatar Kinect
One possible use of the Avatar Kinect is within an entertainment experience, such as watching television, Parks Associates Scherf said.
"Microsoft has demonstrated Kinect with Sky in the UK and having the avatar represent the user within a chat room, where viewers can come together to discussing programming," Scherf stated.
The Avatar Kinect is relevant for sports viewing, offering users the possibility to taunt fans of opposing teams, for instance, Scherf suggested.
However, as television becomes more social in nature, Avatar Kinect might open up new marketing possibilities.
"For marketers and brands, the ability to receive real-time feedback on an audience's reaction to an advertisement will be critical, so I can see Microsoft expanding the avatars into the role of real-time market research and feedback," Scherf pointed out.
Microsoft could also enhance existing technologies using Avatar Kinect.
"They could take existing solutions such as Skype or Microsoft Mediaroom and add Kinect-like avatar and natural human interaction to these," Scherf opined.