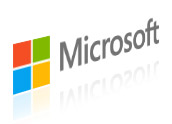 Microsoft could be developing its own Windows Phone hardware, according to media reports that surfaced on Friday. The software giant is reportedly working with Asian suppliers to create a new handset.
While Microsoft has several partners that are bringing out Windows Phone 8 devices, including Nokia and HTC, this would be the company's first foray into the handset market as a hardware manufacturer.
Microsoft has not publicly acknowledged the rumors. "We are big believers in our hardware partners, and together we're focused on bringing Windows Phone 8 to market with them," spokesperson Nina Huang told TechNewsWorld.
Microsoft and Hard
The fact that "soft" is in the company's name doesn't mean that Microsoft hasn't dabbled in hardware in the past. Over the years, it has introduced a number of hardware hits, along with a few misses.
"The company has a long history with hardware, and its most successful product has been the Xbox game console," said Ian Fogg, senior principal analyst and head of the IHS mobile sector at IHS iSuppli.
"It has a long history making mice and keyboards, and has made other consumer hardware such as the Zune. However, hardware has not been the core part of their business," Fogg told TechNewsWorld. "It has not been a core part of their strategy — but there are a couple of things here. This is part of a strategic shift at Microsoft that is happening at the moment in terms of how they bring products to the market."
CEO Steve Ballmer made it clear in an Oct. 9 shareholder letter that Microsoft was making a significant shift, repositioning itself as a devices and services company.
Paradigm Shift
This change in strategy for Microsoft is not entirely unexpected — especially considering the changing consumer-technology landscape. The traditional desktop faces increased competition from both tablets and smartphones; moving into smartphone hardware development could just be a natural response from Microsoft.
"Apple is a strong and growing company," said industry analyst Jeff Kagan. "Microsoft is starting to follow much of what Apple is doing, hoping to be as successful on their side of the fence. Google is another. They are an Internet browser company who is spreading their wings. They are now also the leader in the smartphone business, with Android."
It could be said that Microsoft is simply following Apple's and Google's lead, but is this really the most obvious response?
"This speculation has been around for some time," said Chris Silva, industry analyst at the Altimeter Group.
"On one hand, Microsoft has asked partners, specifically Nokia, to hitch their wagon to its star. To go out and create a Microsoft-branded device might try those relationships," he told TechNewsWorld.
"Conversely, if you look at Google's approach to getting Android to market, it seems to be doubling down on its pure-Google device family with the recent expansion of the Nexus device family," Silva told TechNewsWorld, "possibly an indicator that going to market directly — though still with a named partner, in the case of Google — is better for the advance of a new OS on mobile."
Plan A: Create a Signature Device
Another possibility is that Microsoft has two plans in place and can handle however the market reacts to Windows Phone 8.
"The company has done tactical hardware with its previous devices," said Fogg, "but by bringing a phone to market, this is the company's move to strategic hardware."
Plan A in this twin strategy could be to ensure that the very best hardware is provided to the end user.
"This could give Microsoft control over the overall product," Fogg told TechNewsWorld. "It is clearly because they understand [that] to have the full benefit of what the software can offer, they need to have it integrated with the very best hardware. By producing their own hardware, there is less danger that one rough edge will undermine the device."
In this way, Microsoft could produce a signature device rather than an also-ran, which could motivate its partners to innovate.
"This is what they are trying to do with the Surface," said Fogg. "They are trying to boost products in the market and push the partners. This is not that different from what Google is doing with the Nexus line. It is a way to show off the best of the products and drives innovation in the platform.
Plan B: Fall Back
Plan B could be to ensure that the platform doesn't suffer if the partners don't deliver, don't innovate, and don't produce products that capture the market.
From Microsoft's perspective, that possibility is almost unspeakable.
"What happens if the partners fail with devices for Windows Phone 8 and go to Android instead?" asked Fogg.
If that scenario should unfold, the rationale underlying Plan B is that instead of merely being a signature device, a Microsoft-produced handset could do the heavy lifting to drive the platform.
"This is the fallback plan," said Fogg, "but it comes as Microsoft is also refreshing the entire product line. It is almost as if they are relaunching the company at the same time. It is part of the big shift to the strategic products."