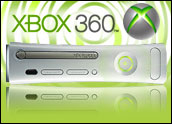 Microsoft demoed its new Xbox SmartGlass system at the Electronic Entertainment Expo (E3) in Los Angeles on Monday.
SmartGlass will connect devices running Windows 8, Windows 8 RT (for mobile devices), Windows Phone, iOS, and Android to a user's Xbox 360 console.
The Xbox SmartGlass app is available now with select games and Xbox Live content. Xbox Live Gold membership may be required for use with some content and features.
Xbox SmartGlass will replace its predecessor, Xbox Companion, Microsoft representative Serina Hall told TechNewsWorld. Xbox SmartGlass is "a new free Xbox app which enables your PC, tablet and mobile phone to connect to your Xbox in an intelligent way."
The app will also let users transition from their TVs to a tablet while watching a movie, or use their smartphones and tablets as remotes, Hall said.
Being a SmartGlass Isn't Easy
SmartGlass is both an app and a platform for media and games, Rob Enderle, principal analyst at The Enderle Group, told TechNewsWorld. Apps built on top of the SmartGlass platform will function within a number of Microsoft products. If Redmond executes its plan correctly, SmartGlass "could be the proverbial killer app because it's likely people will become addicted to the idea of moving seamlessly between the digital products they buy."
Microsoft reportedly aims to have SmartGlass apps offer the same feature set across the various platforms it serves.
"It would make sense to have APIs [application programming interfaces] that surface capabilities for a variety of different types of devices," Al Hilwa, a program director at IDC, told TechNewsWorld. "The idea here is to have truly distributed apps that imitate natural games we play"
Parity across the different OSes "is part of Microsoft's multi-screen strategy," Hilwa continued. "It is why they are trying to bring a single OS core to all their platforms. This presumably lowers R&D costs."
Possible Uses for SmartGlass
Initially, Microsoft's positioning the SmartGlass app for games and video, but "if it can do that, it can do most anything, and with adequate WAN bandwidth, there is no limitation to WiFi either," Enderle said. It's really "a multi-device delivery engine initially used for gaming and video [that] could evolve into far more."
"This thing has broad applicability to family entertainment, education and even to business computing," Hilwa stated.
One scenario could be a family playing Scrabble or a card game, with shared information on the table which can be put on the big screen, and private information about the letters or cards in the players' hands, which can be put on their smartphones or tablets. This scenario "can unleash creativity in multiple domains," Hilwa suggested. "Developers can decide where to show detailed tracking info or scores, and where to present summaries, but the dimension of having information in the hand that is potentially private interacting with big-screen information is broadly applicable [to other uses]."
It's Not Just Content
The idea of streaming content across multiple device screens is not new. Apple's AirPlay has done that for some time. However, it's possible that there will be an interactive aspect to Xbox SmartGlass, Next Inning Research told members in an emailed Q&A about SmartGlass. That and the open platform aspect of SmartGlass are substantial differentiators from Apple TV and give Microsoft a jump start in the market, Next Inning opined.
Another use of SmartGlass demoed at E3 was displaying bonus content that enhanced the TV show or movie being viewed, such as details about the actors. The idea isn't totally new; however, adding these capabilities to the voice- and motion-control features of the Xbox Kinect might be a game-changer. Microsoft plans to launch Internet Explorer for Xbox. Together with Kinect and Xbox SmartGlass, this will let users surf the Web through voice commands and navigate using mobile devices.
Consumers must have an Xbox Live Gold membership to use Internet Explorer on Xbox. Further, Xbox Live Gold membership will also be necessary for some Xbox SmartGlass-enabled content and features. Think of SmartGlass, therefore, as Microsoft's attempt to take control of the entertainment space.