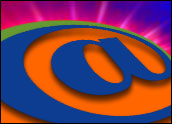 Say you're a real estate agent, and you want to show a new listing to your client. You don't want to just email a link to information about the house, however; you want to personalize it somehow. Like, perhaps, with a video of yourself describing and selling the good points of that property to your potential buyer.
Sound complicated? With video email services, it's as easy as switching on your webcam, speaking your message, and uploading the video to accompany the link. The private video email service Eyejot, for instance, offer users this kind of quick and easy way to incorporate video into emails.
"[Eyejot] makes it extremely easy to create video email," David Geller, founder and CEO of Eyejot, told TechNewsWorld. "We designed it to make it as easy as possible, so it can all be done through a browser and any platform."
Eyejot offers users several levels of service, from a basic free plan to professional plans that allow for longer recordings, prerecorded video, more recipients per video, and other features. The service codes and converts video files into manageable, smaller files, using transcoding to convert them to Flash and other formats.
The videos are then put on Eyejot's servers, and users send a link with a video box that is what the recipient actually sees in the email.
Private Video Viewing
In short, Eyejot offers a service similar in some ways to YouTube. The vital difference, however, is that only designated viewers will have access to the video.
"Most of our users want a private messaging system, and YouTube is not that," explained Geller.
With Eyejot's most advanced level, users can upload logos into their template and change the color scheme in order to customize the presentation of the video, all of which is popular with businesses.
"They like to add their logo, because it adds greater legitimacy," said Geller. "This is our most popular service."
Eyejot has several hundred thousand users and is growing, according to Geller.
"We're pleased with the conversion rate to paid accounts," he said. "The product remains somewhat unique in the marketplace."
One requirement for using Eyejot's service is that the people you're emailing need to have had some prior contact in order to prevent spamming.
"Recipients have to be someone with whom the user has been in touch with," explained Geller.
Eyejot is also currently working on mobile phone apps that will include some of these same services and others.
"We're going to aggressively blanket the mobile world," said Geller. "Eyejot will transform into a mobile video messaging company."
Why Video?
Video professionals emphasize that video offers unique ways of communicating that transcend text alone.
"Imparting tone is often very difficult with the written word," explained Geller. "If you're selling, or providing customer support, video is unparalleled. It's easier to express complicated thoughts with video."
Video, unlike any other medium, helps to foster relationships between businesses and their clients, argues Bob Reina, CEO of Talk Fusion.
"It is about the relationship," Reina told TechNewsWorld. "It allows people to see you and your expression. Business is about relationships, and video is the best way to do that."
Recorded video, in fact, promises to be central to communications of the future, perhaps in some circumstances transcending real-time meetings or other popular visual technologies. Unlike online meetings, for instance, prerecorded visual messages don't require everyone to be present at the same time, which can be difficult to schedule with participants who are in time zones around the world.
"Visual messaging is a powerful communication technology," explained Sebastian Rapport, founder and CEO of visual communications company Pixetell. "Visual messages are sent and received when convenient for all parties and therefore can significantly shorten time required to transfer knowledge."
Recorded visual messages, therefore, are sometimes more effective than live video conferencing.
"The method by which to compose a visual message is different if it's selling or marketing a concept vs. knowledge capture and transfer between colleagues," explained Rapport. "The meeting recorders built in to online meeting software [are] not adequate for ad-hoc visual messaging or knowledge capture."
Video is especially useful in the realm of sales and marketing, which relies so much on tone, eye contact, and a sense of personal connection.
"The demand for video in email is growing as it presents exciting opportunities for marketers, communicators and salespeople, because interactive video is more engaging, interactive and responsive than static email," Brian O'Connell, CEO of VideoCustomizer, told TechNewsWorld. "Video in email offers a two- to three-times performance leap versus traditional email. It's a logical leap, as we intuitively grasp the power of visual communication over simple text."