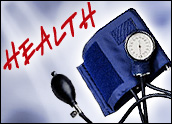 Smartphones are the beginning of pervasive computing. With every passing day, the phones are melding into our personal lives — almost without our notice. One of the most striking changes in how the ever-tinier handhelds are augmenting our lives is through mobile apps — most especially healthcare apps.
At first, healthcare apps seemed mainly a novelty. There was the expected lineup of first-runners, from calorie counters and diet trackers to exercise reminders and addiction kickers. Want to quit smoking, check your phone. Want to lose weight, check your phone. Want to schedule a run with friends, check your phone.
Although helpful, these apps tap only the cosmetic end of healthcare (the stuff you might see on the cover of pop culture magazines). For all intents and purposes, they leave consumers in a bubble to tend to themselves. For the most part, an actual connection with doctors and healthcare professionals remains a no-go for the on-the-go crowd.
This disconnect is due primarily to a gap in app preferences.
"Consumers are being inundated with new app choices on a near-daily basis, but professionals continue to use Epocrates and WebMD over and over again," Ben Curtis, strategist at MicroMass Communications, told TechNewsWorld.
However, healthcare apps in the near-future will patch that disconnect. Soon you'll be connected to your doctor and other healthcare providers through a variety of apps. In truth, apps are a natural extension to telemedicine and electronic medical records, so the outcome is inevitable. But, first, let's consider what the choices are now.
Drugs to Go
In an ironic twist of fate, time has replaced the drug-dealer's pager days with an age of apps that enable patients to easily refill their drugs. Walgreens, for example, offers an app for both iPhones and Droids called "Refill By Scan." It uses the phone's camera to scan the barcode printed on a prescription label to seamlessly order the refill. Users can also choose their preferred store location as a default, or change locations as needed. Patients can also choose the time of day they wish to pick up their orders.
Walgreens launched the app late last year and is reporting that more than half of the company's refill orders are already being placed via the app.
Walgreens also offers a Prescription Text Alerts tool that texts customers when their prescription is ready for pickup. Subscribers have topped the million mark in just a year's time.
Other features of the Walgreens mobile app include access to prescription history, the ability to order photo prints direct from the phone, a Walgreens and Take Care Clinic finder, and the ability to browse products and check in-store availability.
The app is on both iTunes and the Android Market.
But Walgreens and other pharmacies are not the only players in the apps for drugs market.
"Big pharmaceutical companies such as Novartis are sponsoring consumer apps like MyRefill Rx," said Curtis. MyRefillRx also reminds patients to take their medicines on time. Other similar apps include MedsLog, Medsy and MotionPHR Health Record Manager.
Prevent and Cure
Reminders for drug dosages and administration times are not the only medical reminders out there. Indeed, practically anything requiring a strict regimen has an app.
For example, there is Acuminder, an app by Acuvue contact manufacturers but open to all contact lens wearers. It is a medical reminder tool that helps contacts wearers remember when to replace their lenses, thus lowering the risk for potential complications caused by overwear.
Studies have shown that many contact lens wearers do not comply with the recommended replacement schedule, and forget to discard their lenses in a timely fashion. Wearers sign up for emails or text messages that prompt them to change or reorder the lenses and schedule eye exams.
Of course, not every health issue can be scheduled. Emergencies can and do happen. The American Heart Association stands ready with a couple apps for just such an occasion: the free Hands-Only CPR app and the Pocket First Aid & CPR app available on the Android, iPhone and Palm platforms for US$3.99.
The free Hands-Only CPR app includes the Hands-Only CPR instructional video and the American Heart Association's Ad Council public service announcements. The $3.99 app offers more first aid help (hundreds of pages covering all sorts of emergencies from accidental poisonings and bites to strokes and seizures, diabetic emergencies, burns, etc) plus the CPR info.
First aid instructions are available to the user even if the phone is out of service range. The app can also store doctor's name and contact numbers, allergies, medicines, insurance policy numbers, and other information that may prove valuable to an ambulance team in case you are unable to answer such questions yourself.
"The American Heart Association wants to make sure our lifesaving information is available in a wide range of formats so that everyone has access to it in an emergency," Merrilee Sweet, National Director Community Markets, America Heart Association, told TechNewsWorld. "Our CPR applications give you information at your fingertips — whether you're at home, on the road, or in a remote location — with concise, clear instructions to care for you and your loved ones."
From Helpful Aid to Caregiver to Surrogate Mom
While these apps and many others are helpful aids to our daily lives, future apps will be an extension of your doctor's office. Others, unfortunately, are likely to be extensions of your mother's voice.
"The next wave of truly effective healthcare apps will automatically tell patients with diabetes that a pharmacy is one block away just in case they need insulin or will chime in our pocket with a message to 'Hey, watch your cholesterol!' as we walk into a fast food restaurant," William Justice, interactive associate creative director at MicroMass Communications, told TechNewsWorld.
Yeah, your phone is becoming a surrogate mom. Bet you didn't expect an app for that, now did you?