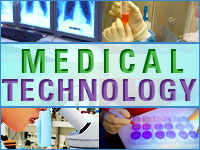 Mobile Health Apps, Part 2: Making Life Safer and Sweeter
The future of mobile healthcare apps is already here, and it readily conjures images of "Star Trek" and Dr. "Bones" McCoy's medical tricorder. Take for example, a new app system developed by researchers at Massachusetts General Hospital that detects cancer.
The palm-size nuclear magnetic resonance device, which mimics the gigantic MRI machine, sits on a patient's bedside table. The tiniest of samples from the smallest of needles can instantly be tested and the results calculated by an app on the doctor's smartphone.
In many cases, the system will eliminate the need for surgical biopsies. In trials, the darn thing is measuring between 96 percent and 100 percent accuracy — far better than the 84 percent accuracy rate of conventional tests. Plus, doctor and patient have the results in less than an hour instead of waiting three days for conventional methods to render results. The system isn't quite ready for clinical use, but this app and others of the same ilk are expected to be in wide use in the near future.
"While there is already a number of mobile applications for doctors, the real transformation of healthcare lies not in better doctoring but in better partnering between doctors and patients," Girish Nair, vice president of business development at DataArt, told TechNewsWorld. "We think centralizing the administration and decentralizing care is the key to success. And by decentralizing of care, we refer to remote care."
Up Close From Far Away
"The future of healthcare apps will cater to the strengths of the new mobile technology platforms, allowing patients to send doctors a picture, for example, to receive a clinical opinion and guidance, without having to venture in for a traditional appointment," Nick van Terheyden, M.D., CMIO at Nuance Communications, told TechNewsWorld.
Further, new apps are being developed that are designed to keep patients informed and close the loop on care delivery. Applications are popping up that are essentially a mobile extension of existing medical technologies such as X-rays, ultrasounds and electrocardiograms.
"These applications can be very powerful in making patient information more readily accessible — but also in allowing patients to become a more active participant in their own healthcare," Deanna Benson, project manager at Mutual Mobile, told TechNewsWorld. "This has numerous positive implications for the patient, but can also be very beneficial from a business standpoint in the way of reduced healthcare costs."
Remote medical care isn't only about delivering a diagnosis — it's about delivering information and thus control of health decisions and related costs to the patient.
A user can summon a noted physician's view and advice on practically any disease or ailment with the American Health Journal app, which has the largest video library of physician interviews on any health-related topic. As of January 2011, the app has been downloaded more than 603,000 times in upwards of 157 countries since its release in August 2010.
Patients can schedule/confirm appointments (even same-day appointments), renew prescriptions instantly and access their health records via apps such as One Medical Mobile. Created by Tom Lee, M.D., founder of One Medical Group, a primary care practice in San Francisco and New York City, One Medical Mobile includes a clinical triage function. The feature helps people identify what symptoms they're suffering from and whether they need an appointment or can simply save their copay and instead get help for free from a One Medical physician via email or phone.
DNA App Maps Preventive Care
As if diagnosing and treating illnesses as they manifest weren't enough futuristic pocket power, along come apps that guide patients on how to prevent or postpone future ailments.
Consider the Personal Genome Assistant app. First, the patient has a genetic test or genome sequencing to determine genetic predispositions to specific diseases. Then the PGA incorporates genome sequence or partial sequence data interpreted by the new fractal science with personal preference and known health data — which is stored at online cloud facilities like Microsoft Health Vault or Google Health — to optimize choices as one goes through their day to prevent or postpone the predictable health problems.
If the patient knows, for example, that he has a predisposition to diabetes and is currently lactose intolerant and allergic to peanuts, he can proactively make choices to prevent health problems now and in the future.
The app allows the user to scan bar codes of food and supplement products using a smartphone's camera. The app then immediately analyzes the product's ingredients and informs the user whether consumption of the product is good or harmful for either of the three of his health concerns. In mere minutes, the user knows exactly how the product will affect him now — and in the years to come.
Andras Pellionisz, the developer, is a cross-disciplinary scientist and technologist with Ph.D.'s in computer engineering, biology and physics. He founded HolGenTech as a genome analytics company to leverage high-performance hybrid computer hardware with a novel, fractal algorithm-based approach for genome analysis and recommendation.
The PGA has not been publicly released yet, but has applications for any and all of the growing number of direct-to-customer personalized medicine models, such as 23andMe, Navigenics, or GenePlanet in Europe, and Theragen Bio in Asia.
Newly affordable full genome sequences from companies like Pacific Biosciences and Complete Genomics make our genomes available and useable. Applying patented genome search, analysis and recommendation, Pellionisz makes the genome useful in the PGA.
It's likely that other apps will make use of genome analytics, particularly in light of the recent rise in bio-hacking, wherein efforts are aimed at mimicking DNA code in computing.
By the time mobile healthcare apps reach their zenith, Bones' tricorder may look like little more than a clunky antique.