One of the biggest disappointments at this year's Mobile World Congress, which opened Monday, is that the Samsung Galaxy 8 phone won't make it. The phone's official launch is scheduled for March 29.
The Galaxy line has been the ultimate iPhone fighter. Rumors around the anniversary edition of the iPhone suggest that it will do amazing, magical things, like 3D selfies. (OK, I'm really missing Steve Jobs at the moment — who the hell wants 3D selfies?!?)
Missing the biggest historical alternative is keeping a lot of us home this week. Still LG, Motorola, Lenovo and Qualcomm are expected to make huge announcements that could result in the iPhone 8 looking a tad out of date when it finally launches later in the year.
I'll share some observations on what they have in store and close with my product of the week: a new PC camera from Logitech that enables Microsoft Hello on laptops and desktop PCs that otherwise wouldn't support it. (When it works, Microsoft Hello is actually pretty cool.)
Gigabit Wireless
Some of this stuff we can anticipate just from Qualcomm launches. Perhaps the biggest of late is the Qualcomm X20 Modem. This part is likely to dominate the high-end phones announced at MWC and for good reason. It isn't that it provides a maximum throughput of 1.2 gigabits — while impressive, that would just blow out our data plans — but that it uses carrier aggregation that increases overall data speeds by 2x or better.
This means you'll have a far better chance of syncing your mail or downloading a book, movie or big file during the last minutes before the flight attendant forces you to put hour phone in airplane mode. It also means that cloud-based services likely will work much better on your phones, which will open up the door for things like…
Cloud-Based Artificial Intelligence
Let's not kid ourselves — services like Siri suck. We've been waiting for some time for Apple's partnership with IBM to result in a far better, Watson-like personal assistant. However, the richer the service, the less likelihood it can run on the phone, and the more it needs significant battery life.
If you really want a powerful artificial intelligence experience on the phone, you need both a powerful cloud-based AI and enough bandwidth to make the thing work, so expect some interesting, and far more powerful, cloud-based services announced this week.
Watson may be a stretch — though I doubt it — but the vastly improved Google Assistant is expected to be displayed on a far wider number of phones this year. So, one way or another, the new smartphones are likely to become a ton smarter.
LG Steps Into Samsung's Space
With the Galaxy 8 delayed, LG is expected to step into Samsung's space with a stunning new phone that is mostly hardened glass. I expect Corning, which makes Gorilla Glass, will be especially pleased.
This phone is expected to have mostly screen (tiny metal borders), the most advanced camera system to date, and a ton of performance-based features, and it could well be the phone to lust after. Leaked images suggest it may be one of the most beautiful phones ever created. Apple will not be pleased.
BlackBerry's Move
BlackBerry is expected to showcase its Project Mercury at the show (the company teased it at CES this year). It's the last BlackBerry-designed phone, and the company is going out with a bang.
I've seen pictures of it floated on the Web, and it appears to be the best blend of a keyboard and screen phone yet. As BlackBerry phones have been for some time, it is Android-based, but it's hardened and surprisingly pretty.
This is likely the phone that President Trump should carry, as he has been getting chastised for his apparent use of his non-secure aging Android phone. With Mercury, he could power-tweet far better than on any screen-only phone. Hmm, come to think of it, maybe we should keep him away from keyboard phones…
This phone is supposed to have a lot of the same technology as the Google Pixel, but with a keyboard and security. It's on my own personal lust list.
Huawei Pixel
Rumor is that Huawei will be building the next Google Pixel phone. These phones tend to be technology showcases for Android, and Huawei has been doing surprisingly well in this space of late, though mostly in Asia.
All we seem to know is that it will sport some interesting new metallic colors, and it will showcase what you can do with Android if you pull out all the stops. Improvements in camera, features, battery life and charging, as well as a stronger connection to Google's cloud services, all should be anticipated.
Samsung Tablet
While the new Galaxy 8 is expected to miss the show, Samsung's new Galaxy Tab 3 is expected to make it. This should be the most feature-rich tablet in the market when it launches (although Lenovo may give it a run for its money).
Samsung is rumored to have cornered the market in Qualcomm's most advanced Snapdragon solution. If it finds its way into this tablet, it would make it the most powerful and best-connected yet. Take that, iPad!
Nokia Is Baaaack
Most of what is expected from Nokia is low-end stuff, but the fact that it is back in the phone business shouldn't be lost, as it once dominated cellphones. Nokia also is expected to have a high-performance tablet.
When Microsoft was serious about competing with the iPhone, Nokia had the best true alternative to the iPad, suggesting that its new Android-based tablet could be worth a look. On spec, it is rumored to be very similar to the Samsung offering but likely better looking.
Lenovo's Plans
Lenovo is teasing that it plans to do something really big at Mobile World Congress this year, but virtually nothing was known about what that might be when I was writing this.
Its Motorola division has been releasing some very interesting modular products over the last year, and it has been very aggressive with unique tablet designs. Watch it for one or two big surprises this week.
Wrapping Up
It looks as though everyone and their brother are stepping up to make Mobile World Congress pretty amazing this year, but I expect that we'll still be waiting to see if the next versions of the iPhone and Samsung Galaxy will be even better.
Most of this stuff likely will be available for purchase in the April time frame. That gives you a few weeks to save your nickels, so that if you fall in love with something you actually can afford to buy it.
The rumor that the next iPhone will cost more than US$1,000 may have a lot of folks looking far more favorably at a better, more affordable alternative. We'll see — but I may have to hide my credit cards for a bit.

I was excited when Microsoft launched its Hello log-in technology with Windows 10, until I realized that it required a special camera to work and virtually no PCs were shipping with one at the time. Eventually I got the latest Surface Book, and it works like a champ. You basically just open the cover and it sees you and reliably logs you in. No pin or password.
I mostly work on a desktop system, though, and until now, there hasn't been a camera solution that would get Microsoft Hello to work on a desktop. You see, for Hello to work properly, you need an infrared component that virtually no cameras had when Hello launched.
Well that just changed with the Logitech Brio Camera. At $199, it is an impressive piece of kit, with full autofocus, 4K HDR, and great low light performance.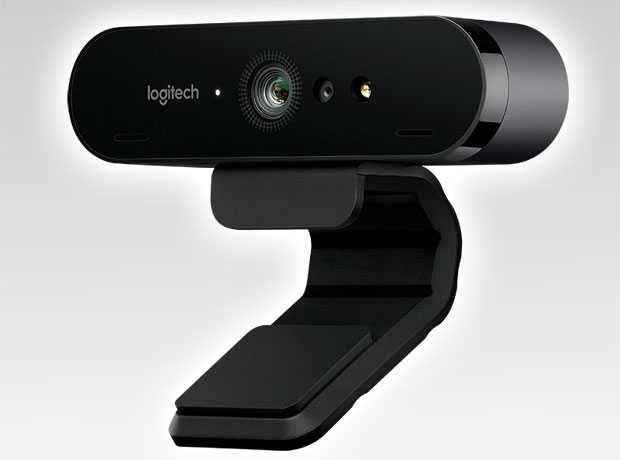 Logitech 4K Pro Webcam
It rivals my 4K semi-pro Sony video camera for image quality and exceeds it with HDR. It even has a 5x digital zoom that works surprisingly well, given that most streaming services support HD but not 4K (so you don't see the resolution you lose by zooming). Of course, it has the infrared component Hello needs.
On the desktop, I now just have to wake up the system, give it a couple seconds to see me, and then I'm in. The quality for any video call I do is just night-and-day better, which is as much about the low light capability of this camera as anything else.
Given how little investment there has been in desktop cameras over the last decade, I'd never have figured anyone would bring out something this good. Since the Logitech Brio fixes my Windows Hello problem — I've already ordered a second one for my wife — it is my product of the week.