Massive Open Online Courses, or MOOCs, are served up by a variety of companies, organizations and educational institutions, including Coursera, Udemy, Iversity, EdX and many others. Together, they're garnering millions of students from around the world.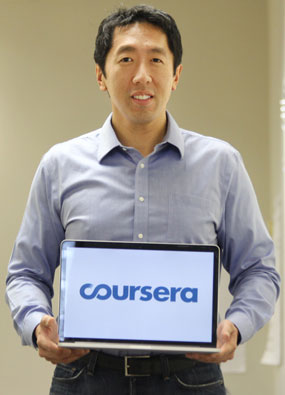 Coursera Cofounder Andrew Ng
People involved in the MOOC business tend to be passionate about what their work means for students and for education.
Anyone who wants an education should be able to get it, Andrew Ng, cofounder and coCEO of Coursera, told TechNewsWorld.
"Online education in general, and MOOCs in particular, hold great potential for higher education," Hannes Klpper, managing director of Iversity, told TechNewsWorld. "We strive to unleash this transformative potential."
MOOCs in Context
MOOCs are an outgrowth of online education that has been offered in various forms by most educational institutions for more than a decade. The difference with MOOCs, however, is a matter of scale. Instead of 30 students taking an online course through a university, millions of students around the world can log in, participate, and in some cases even earn college credit for the course.
"MOOCs are a node in the trajectory of online and open educational resources and as such are not themselves changing the nature of higher education," Michael Nanfito, executive director of the National Institute for Technology in Liberal Education, told TechNewsWorld.
"It is critical to contextualize consideration of MOOCs in the environment in which they have emerged and are evolving. MOOCs — in all their emerging iterations — will contribute to a pre-existing trend to integrate online technologies into the fabric of higher education."
In With the New, but Not Out With the Old
Despite their wide accessibility and increasing popularity, MOOCs are not likely to replace traditional classrooms any time soon. Rather, they simply serve different populations and different educational goals.
"MOOCs and traditional classrooms are different," said Ng. "One advantage of MOOCs is their convenience. Eighty percent of students already have a bachelor's degree."
MOOCs work particularly well for adult students, who might not be able to quit their jobs and head back to school to learn new skills.
"If you're a working professional and want to learn something new, it's a challenge to go to a class on Tuesdays and Thursdays," said Ng. "MOOCs give more access to education. You have much more control over your learning."
It's not an either/or proposition, though. MOOCs and traditional education can co-exist and even complement each other. MOOCs and other online formats can provide a broad overview of or introduction to a subject, while classroom discussion offers the opportunity to debate, critique and analyze ideas.
"Most of the basics in introductory courses that are usually taught by overworked and underpaid adjunct faculty in big lecture halls can be taught much more effectively in a MOOC format," said Klpper.
"The time in class should then be used to contextualize the theories that the students have learned about," he said. "When faculty and students come face-to-face, they should use their time to discuss the epistemological questions — the questions where there are no easy answers."
A World of Possibilities
Some instructors enjoy, in particular, the freedom MOOCs offer to try new course formats and reach a broad array of students.
"I love being able to bring a world-class educational experience to my students at an affordable price," Chris Bryant, who teaches computer certification courses through Udemy, told TechNewsWorld.
"For me, there's no travel, no hotel, no cramped meeting rooms to teach in. It also gives me more time to develop additional courses. I have three new courses debuting on Udemy within the next six months. I couldn't do that if I were always traveling to training sites."
MOOCs are evolving, and it remains to be seen how useful they will be for degree-seeking students and the educational institutions that serve them. For the time being, MOOC providers are expanding their offerings and singing the praises of the one thing no one can deny about MOOCs: They provide easy access to high-level learning to a greater number of people around the world than ever before.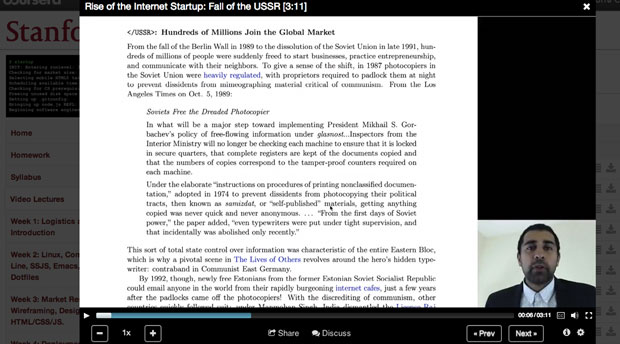 "Many of the MOOCs are breaking down the barriers of affordability and access to higher education by unlocking some of the great educational content and teaching from top global academic institutions," Dennis Yang, president and COO of Udemy, told TechNewsWorld. "By providing free access to this quality content, students around the world can learn from some of the best faculty members in a personalized fashion."