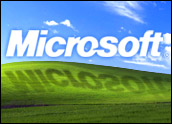 Microsoft on Thursday launched an early technical preview program for Microsoft Office Web Apps — lightweight versions of its Office suite of applications.
Participation is by invitation only, and the preview is initially available in English and Japanese. It will be available in additional languages later this fall.
As it did with Windows 7, Microsoft is seeking to tap the wisdom of the crowd for its move into Web-based apps. The early technical preview is designed to collect additional feedback before a public beta, Microsoft said.
"They're being very cautious, they don't want a misstep like they made with MSN, so they're sticking a toe in the water first," Laura DiDio, principal analyst at ITIC, told TechNewsWorld.
Tens of thousands of individuals, students, customers and partners have been invited to participate in the technical preview, said Michael Schultz, director of marketing for Microsoft Office Services.
The invitees are users of Windows Live SkyDrive, a free file storage and sharing service that lets users upload files to the Internet and access them from a Web browser. They will get access to the Word, Excel and PowerPoint Web Apps through Windows Live SkyDrive. Previewers will be able to work with these apps online.
The Office Web Apps are still very rough and lack many features, Microsoft said. Redmond will put out the OneNote Web App and introduce other Web App features, including integration with Microsoft Office 2010, later.
The next step is a public beta. Office Web Apps with full feature sets will be available in the first half of 2010, and users will be able to access them in three ways. Users can get them through Windows Live or through Microsoft Online Services. In addition, the apps will be available to Office 2010 volume licensing business customers, hosted with Microsoft SharePoint on-premises.
About Office Web Apps
Office Web Apps are lightweight versions of the applications found in Microsoft's Office suite.
"It makes sense to offer lightweight apps, because they don't want to cannibalize their Office suite revenue," said Rob Enderle, principal analyst at the Enderle Group. "They want to give people access to good online apps but have them still be willing to pay for an offline office suite." Microsoft's Office suite provides a good chunk of its revenue, he told TechNewsWorld.
"Web Apps aren't designed to supplant the desktop apps, but just extend their capabilities online," ITIC's DiDio said. "You don't want to access a heavyweight app online, especially when you're using a smartphone or are on the road."
Office Web Apps integrate seamlessly with Microsoft Office 2003 and later, Redmond said. They are available across PCs and Macs and can be accessed using Internet Explorer, Firefox or Safari.
Microsoft will frequently update the Office Web Apps, Schultz said.
The Office Web Apps are being offered through Windows Live, which has more than 500 million users worldwide, according to Microsoft. They will complement and integrate with Office 2010 and let users save and open documents from the Web directly from Office 2010.
Battling the Competition
Microsoft has had its eye on Web-based apps for some time, but it lags behind the competition.
"Five or six years ago, Bill Gates was talking about Web apps," ITIC's DiDio pointed out. "Microsoft knows it has to compete in this area."
Despite this, Redmond's been slow to get started. "About one and a half years ago, we introduced a plug-in for Microsoft Office that does pretty much what you'll be able to do with Office 2010 — save a copy online then access it from anywhere," Raju Vegesna, chief evangelist at Zoho, told TechNewsWorld.
However, Microsoft could come out a winner despite the slow start. "They can make this capability part of the default, whereas with our product you manually have to plug it in," Vegesna said. "Just like in the browser market, having a feature or app as a default matters a lot in terms of market share."
Elsewhere, Microsoft rival Google has a major head start over Redmond in online apps. "We welcome Microsoft's movement to the cloud," Andrew Kovacs, the Internet search giant's spokesperson, told TechNewsWorld. "Ever since we released Google Apps more than two years ago, we've focused on reinventing productivity applications and allowing real time collaboration from any device. We look forward to learning more about Office Web Apps when they become available to users sometime next year."
The battle between Microsoft and the competition could go on for a while. "Google has been trying to catch up to Microsoft in terms of functionality and feature-rich capabilities for the desktop app space, and they have a long way to go," ITIC's DiDio said. "Microsoft is trying to catch up with Google in online and Web-based stuff."
Redmond could be in for a hard slog. "Microsoft doesn't have any technical issues; their problem is they're a traditional software company," Zoho's Vegesna said. "Traditional software companies have a software mindset, and they have to change that to an online mindset."