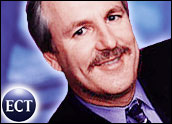 We are a few days from the launch of the new MSN, so it seems appropriate to take a look back at the history of this property to get a better sense of what really didn't happen. Back in 1995, I was working for Dataquest where I made an aggressive prediction about how many users would adopt Windows 95. Using that prediction, Steve Case started screaming bloody murder that Microsoft would put him out of business in short order by instantly signing up tens of millions of customers and easily eclipsing AOL.
At Dataquest, we estimated that Microsoft would only do a small fraction of AOL's projected business. Even our low estimates were well over what actually happened. MSN was a property designed for the pre-Internet world defined by online services like CompuServe, AOL and the IBM disaster called Prodigy. These services were kind of a contained Internet where you could navigate anywhere you wanted to go as long as you remained within the service. The Internet broke that model and, over time, more and more new computer users decided they didn't need a service and were more than happy to go out onto the Web on their own.
AOL, for some reason, rode the dot com wave and gained so much clout that they were able to buy Time Warner before the market crashed, taking the combined entity with it. At no time during this period was MSN anything more than a paper tiger with respect to AOL, which had learned that there were several ways to get around the Microsoft bundling advantage. This drove the anti-Microsoft folks nuts because AOL was regularly proving that Microsoft had anything but an absolute lock on the desktop if you were willing to be creative and execute on that creativity.
America in Trouble
Now, AOL is in deep trouble — but not as a result of Microsoft. Time Warner regards its merger with AOL as a disastrous mistake that the company would like to throw in the dumpster. Time Warner, not AOL, is in charge of the new merged company. Steve Case, who proved to be a marketing powerhouse, is largely gone, and AOL has little budget and is likely operating in the red, making a successful spinout almost impossible.
In short, AOL is suffering from a parent that no longer wants it and is experiencing a slow and painful death as a result.
MSN, on the other hand, has gone though a reverse transformation. After its launch with Windows 95, Microsoft management gave the property to an inexperienced and independent team while the company refocused on Internet Explorer and Netscape. As a result, MSN was a cash-gobbling disaster that seemed schizophrenic with regard to direction and value.
To say MSN languished would be way too kind. It was a disaster of failed serial attempts to turn it into a multimedia service, a network and, at one time, something that looked like a babysitter. It also used almost no Microsoft technology. While Microsoft was claiming that Windows NT could scale, the folks running MSN clearly didn't believe this scaling promise because they ran something called Normandy instead.
However, over the last two years, MSN has been brought back into the fold. While AOL has been largely ignored by its parent, MSN has once again become strategic to Microsoft. Fortunately for the users of this service, we have come a long way from Windows NT and the initial attempts at scalability because, going forward, MSN will increasingly be a showcase for Microsoft's products.
Dick Tracey Reborn
One of the first products to be showcased will be a product that I think has the potential to change our lives. Initially codenamed Spot — for Smart Personal Objects Technology — it will soon be rolled out as MSN Direct and be tied to the MSN service.
The physical part of this product — which eventually will show up in everything from cars to refrigerator magnets — is a wrist watch that is tied wirelessly back to MSN to provide the user with inbound services like local time (it resets itself when you land in a new location), breaking news (from up to 10 news services), stock market information, instant messages, local weather and calendaring (that hooks electronically to Outlook).
The watch also will receive traffic alerts that could be very helpful for those of us hooked on satellite radio or listening to CDs. Of the watches slated to come out, the coolest is the one modeled after the old Dick Tracey two-way wrist radios. It is also the largest of the models and it isn't the one I have. Still, we have already had a story of one of the beta testers getting a traffic ticket as a result of messing with the watch rather than driving. I too have found it rather addictive.
When the new MSN launches, if you are a member, you will see similar capability in a pop up display.
The Spam Front
One of the other things you'll see is a massive improvement in spam control. This is a technology recently out of Microsoft labs. It currently only works client-side, making it a real pain to move between PCs or when you buy a new PC because you have to train every PC you use. With the new version of the product, the settings will be maintained on the server and will follow you from client to client. You'll also be able to use Outlook as a near-native client (rather than as an HTML client, as is currently the case) for a much better e-mail experience.
Things that are still missing include Web hosting and blogs — both increasingly popular services — and native Outlook capability. Eventually, however, this service will offer several products online. FrontPage is an obvious choice but expect others as they expand from the initial offering.
In 2005, it is likely that MSN will take out AOL, 10 years later than first anticipated and due more to the mistakes made by AOL's owners and the emergence of the Internet than by anything Microsoft has done directly. This potential to overcome a market leader showcases the idea that a company that stays focused can win over time, and it also showcases the idea that losing focus often spells disaster. One of Microsoft's strategic advantages is that its leaders (who are still the company's founders) operate strategically, while its competitors' professional management (like most public companies) continue to focus on quarterly results.
I still believe it is these subtile differences that make Microsoft incredibly difficult to compete against. Regardless, MSN is clearly back in the game and likely wondering what happened to AOL.
---
Rob Enderle
, a TechNewsWorld columnist, is the Principal Analyst for the
Enderle Group
, a company founded on the concept of providing a unique perspective on personal technology products and trends.
---