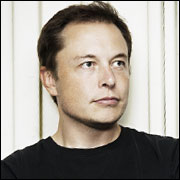 The United States National Highway Traffic Safety Administration last week launched a probe of the safety of the Tesla Model S automobile.
The investigation "was prompted by recent incidents in Washington State and Tennessee that resulted in battery fires due to undercarriage strikes with roadway debris," agency spokesperson Kathryn Henry told TechNewsWorld.
Tesla requested a full investigation into the fire incidents, according to the company's founder, Elon Musk, but the NHTSA emphasized that its decision was independent.
"I love Elon Musk, I love the car, but NHTSA can't ignore those crashes," remarked Roger Lanctot, associate director of Strategy Analytics' global automotive practice.
Musk's Story
The Model S fires occurred only after "very high-speed collisions" and caused no serious injuries or deaths, Musk pointed out.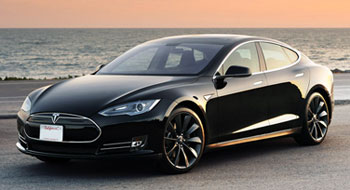 Tesla Model S
The media coverage of Model S fires compared to gasoline-driven car fires is "disproportionate by several orders of magnitude, despite the latter actually being far more deadly," he said.
The popular and financial media are "seeking to make a sensation out of something that a simple Google search would reveal to be false," he maintained.
More than 19,000 Model S vehicles are on the road, and that means they have a rate of one fire per 6,300 cars or so compared to the rate for gasoline-powered cars of one fire per 1,350 vehicles.
Tesla's problems are "75 percent hype and 25 percent backlash because of Tesla's hubris," Strategy Analytics' Lanctot told TechNewsWorld.
"There is a Silicon Valley level of hubris which works best when things are going well but can blow up in their face if there is further bad news," he suggested. "They need an attitude adjustment because NHTSA is not wired to tolerate hubris."
Safer Than Houses…
A gasoline tank has 10x more combustion energy than the Model S's battery pack, Musk said.
Further, the Model S's battery pack has internal firewalls between its 16 modules as well as a firewall between it and the passenger compartment.
In response to the accidents, Tesla released an over-the-air update to the air suspension that will increase the Model S's ground clearance at highway speeds. Another software update next year will give the driver direct control of the air suspension ride height transitions.
Tesla's warranty will be amended to cover damage due to a fire — even one that's caused by driver error.
"No other car company would do this," Rob Enderle, principal analyst at the Enderle Group, told TechNewsWorld.
Tennessee physician Juris Shibayama, the owner of the third Model S that caught fire, shared that sentiment.
Presentation Is Key
In August, Musk claimed the NHTSA had given the Model S a combined rating of 5.4 stars in the overall Vehicle Safety Score it provides to manufacturers.
The agency pointed out in a statement that its highest score was 5 stars. Period.
Musk also pointed out in August that a roof crush test machine failed after applying more than 4 Gs of force to a Model S vehicle, an observation that drew some ridicule.
Earlier this year, Musk engaged in a very public dispute with The New York Times, alleging that reporter John Broder's account of poor Model S performance on a road trip was suspect.
"By every measure I've looked at, the Model S is the safest car on the road, but Musk is systematically destroying its image with his outbursts" because he is passionate about the car, Enderle suggested.
"This showcases Tesla's need for a well-staffed formal PR function and its need to put a leash on Musk," he commented. "The back-and-forth makes it look like Musk or Tesla were lying about requesting the investigation, which was apparently launched over Musk's objections, according to Senate testimony."
Tesla's problems are magnified by the big automakers, Enderle added, which "want to put it out of business and are likely helping fuel the hype."