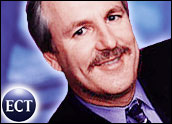 In my column last week — "Pros, Priests and Zealots: The Three Faces of Linux" — I divided the folks who have been writing to me about Linux into three groups. The most controversial statement I made in that column was a comment about the last group: I wrote that I was having trouble differentiating between terrorists and the glowing example of humanity I call the Linux Zealot.
As you might suspect, my inbound e-mail has been interesting over the past week, but not in the way I expected it to be. A rough look at the breakdown puts about 50 percent of writers in the "I agree with you" category and 25 percent in the "terrorist was over the top" category (many of those readers suggested that I use the word "thug" instead). The last 25 percent was made up mostly of the Zealots.
There was a time when I did respond to all the e-mail I received, but I've increasingly been avoiding responding to hostile e-mail. So, rather than writing back to all of the Zealots individually, I thought I would use this column to capture the theme of their comments and then provide what I hope is the measured, articulate and adult response that these people have demonstrated they truly deserve.
The comments here are actual direct quotes. Those that are not direct quotes are closely based on the e-mail I received, but edited for clarity and vulgarity.
Fixated Zealot
I'm sure that you are far closer to the Microsoft situation and have been closer for far longer than anyone else. This no doubt puts you in a state of mind where you feel you can educate the common man who hasn't had your extensive direct and close-up experience. However, for the thinking man, it's seen very differently.
No one will question that you have had your head up Bill's butt so far for so long that it's probably hard to shove the boatload of cash payoff up to you.
Being the soulless jerk that you so convincingly demonstrate yourself to be, I can see why you worship your host. You, after all, have found your niche. Bill's colon is the perfect place for a stinky little brainless turd after all.
I'm sure you're a happy guy, since ignorance is bliss and you have it in spades. Yes, your "analysis" simply isn't worth replying to or countering point by marketspeak point. Anyone who could actually believe your comments is a dead loss to humanity and one of the fellow morons you can call one of your own, a true American.
What a well thought-out and articulate note. It demonstrates both a sense of humor and at least a grammar-school education while reflecting well on the open-source community in general. If you know of a way to get this huge cash payoff you are speaking of, I would love to know the process. I certainly would not turn down the largesse of anyone who wanted to write me a huge check.
My hope is that the physical location you've suggested that I need to be in to get the boatload of cash is but metaphor — because I don't actually know Bill that well, although I can see how I would know him a little better afterward.
I hope someday to visit your country, as I understand a great deal of my tax money has gone to help you make ends meet and I would like to see something more out of that investment than notes like this. You've clearly dashed my hopes that it went for a quality education. Of course, given that we seem to be in a bit of a budget mess over here this year, it would be nice if you sent some of that money back.
Focused Zealot
I read that you think that some Linux programmers are being sued by their employers for putting proprietary code into open source. I can't believe that this is possible and would be willing to put up $30K to pay you to research this further and, if you don't find a single case (and you won't because employees would never do this), I would like you to publish a full retraction of your statement.
I understand that, at my suggestion, you asked a paralegal to look this up for you and he knew of a case off the top of his head that supported what I was suggesting. I also understand that you now believe I likely didn't know of this case because, if I did, I wouldn't be lying. While I can appreciate the depth of analysis that went into this conclusion, I would hope that you've come to realize the damage that too much caffeine can do and will find decaf to your liking.
Psychic Zealots
You are such a terrible writer, and your latest article is so poorly written I decided not to read it. Let me tear it apart point by point.
Actually, I think you want the Psychic Readers Hotline. You can find it at 1-800-YOU-R-NUTS.
Same old BS, huh? Except now you have to create a fictional company to look like you know something instead of having the mantle of Giga. Why do you hate us so much, Rob? Is it because so many people wrote Giga after your Internet Week article — you know, the one proclaiming that your opinions were for sale — that Giga canned your sorry ass? I guess that would be a reason.
I am coming to see why you would think I was bribed because only people who are would suggest, as I did in that article, that people think before making a major platform decision. (The Linux section was an artificial argument and identified as such, but I know that concept is difficult for you after a life of reading "See Spot Run"). Of course, I've known some very smart people who suggest actually reading an article before you comment on it. You might try that some day.
Grammar-School Zealot
Why do you keep lying about your job history? I know you were fired from IBM because a friend of my father's fired you.
When you grow up, you'll find that making up stories about an adult's job history can be a bad thing. I was fired once, 30 years ago, by a woman, may she rot in hell, that I hold absolutely no animosity for. By the way, the IBM I'm talking about isn't Inland Bay Mattress. I have it on good authority that this is where your friend's father actually worked. The clue is that my IBM's motto was "think." This IBM's motto was "our employees sleep on the job."
None Too Threatening
You'll note that none of these letters are particularly threatening. I didn't include any here because, in the current environment, I don't see anything funny at all about threats — even though I have received plenty of them.
All in all, I wonder if people who write stuff like this really think through what kind of impact they are having and what kind of impression they are building around open source. Right now, my personal impression is that Microsoft is busting its hump to fix the serious problems it has, and open-source software is busting its hump to cover up the serious problems it has.
Granted, there are exceptions on both sides, but that is the honest impression I have. And according to the other e-mail I've received, I'm far from alone in this impression.
---
Rob Enderle
, a TechNewsWorld columnist, is the Principal Analyst for the
Enderle Group
, a company founded on the concept of providing a unique perspective on personal technology products and trends.
---