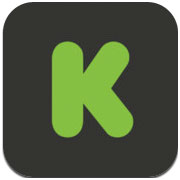 Neptune Computer, founded by 19-year-old Simon Tian, has raised more than CA$250,000 since launching a 33-day Kickstarter campaign for its Neptune Pine smartwatch on Monday with a target of $100,000.
The smartwatch supports 2G, 3G, WiFi 802.11 b/g/n, GPS and Bluetooth 4.0. It runs a full version of Android Jelly Bean 4.1.2, and it has a 2.4-inch QVGA capacitive touchscreen.
The Neptune Pine is built around a 1.2 GHz Qualcomm Snapdragon S4 dual-core processor.
It supports quad-band GSM/GPRS/EDGE and quad-band UMTS/HSPA+/WCDMA so users can make and receive phone calls and send SMS messages on most wireless carriers worldwide. It has a full QWERTY keyboard.
Its battery is good for eight hours of talk time, seven hours of Web browsing, or 10 hours of music playing, and will last up to five days on standby.
The device has a built-in speaker and mike and supports 48 languages.
The Pine will be available in 16-GB and 32-GB versions.
More Pine Features
Both the front- and rear-facing cameras have LED flash.
The front-facing VGA camera's LED doubles as a heart-rate monitor and enables video chat. The rear-facing 5-MP camera shoots still images and HD video.
The Pine has a built-in accelerometer, gyroscope, pedometer and digital compass. It supports a variety of fitness apps.
It has a micro-SIM card slot.
Sweet Dreams Are Made of These
The first prototypes have already been produced, and all parts of the design and engineering phase have been finalized, according to Neptune.
Production tooling and engineering validation testing have begun, with mass manufacturing scheduled to begin in early December.
Neptune needs funds to order bill of materials components, to pass worldwide certifications for wireless devices, to bring up the Pine to the IP67 rating, to make it dust-proof and water-resistant, and to meet surface mount technology production and assembly costs.
Some Possible Issues
"Just because you can put in everything doesn't mean you should," Rob Enderle, principal analyst at the Enderle Group, told TechNewsWorld.
"What makes the Qualcomm Toq stand out is it wasn't designed to do everything," he continued.
The screen size could be a problem, Maribel Lopez, principal analyst at Lopez Research, told TechNewsWorld.
"A 2.4-inch QWERTY keyboard? Really?" she asked. "People complain about keyboards on 5-inch phone screens being too small."
Smartwatches launched earlier this year by Sony and Samsung have not taken the market by storm. Sony has not disclosed sales figures, and while Samsung claimed healthy Galaxy Gear sales since its Sept. 25 release, the 800,000 figure it reported earlier this week may relate only to the total number shipped — not actually purchased by consumers.
Other estimates have suggested the Galaxy Gear's sales have been weak — more in the neighborhood of 50,000.
A Mystery in the Making
Neptune had received nearly 6,000 reservations for the Pine smartwatch by February, Tian claimed, even before the specs and design were finalized, according to a CNET report.
It's not clear why a nascent device would get such support.
Further, results on Neptune's Kickstarter page don't quite add up. A check at 1:44 p.m. on Thursday showed 828 backers had pledged a total of $205,827. However, the number of backers at each pledge level added up to a total of 758.
A check at 7:12 p.m. on Thursday showed 877 backers had donated $220,740, but based on the numbers shown for each pledge level, the total came to 800.
Then there's the question of how a supposed teenaged college dropout could work for a whole year with eight others to develop the Neptune Pine without receiving any funding.
Neptune's Tian was not immediately available to provide further details.