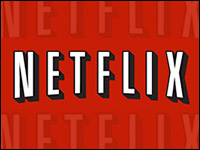 Netflix has announced changes to its public API (application programming interface) that will prevent developers from accessing information about its customers.
As of September 15, users' rental history and information about what they viewed will no longer be included in the API, putting that data out of reach for developers creating third-party apps for interacting with the video provider.
Netflix will also change the API base URL domain from "api.netflix.com" to "api-public.netflix.com." The new domain is active now, and all requests must be directed there by Sept. 15.
Netflix will also retire all existing versions of the catalog index files by Sept. 15 and replace them with new ones that will be divided into separate files for streaming and for DVDs.
Further, Netflix has retired the AppGallery pages. They were outdated and seldom used because people go to various app stores and other websites to find applications, the company said.
Finally, Netflix has changed its terms of use as well as the email addresses for Netflix API support.
Dumping on Netflix
The company's decisions regarding its API sparked accusations that Netflix is trying to throttle independent developers, preventing them from making money by wrapping code around Netflix's API and offering the bundle as their own paid service.
The new terms of use essentially mean that third-party devs won't be able to charge users for any significant value they added on top of the Netflix service, according to Goodfil.ms.
Other reports quoted Netflix officials as saying the company only wants to prevent anyone using Netflix content, such as titles and descriptions, from advertising a competing service. It also won't permit resale of its information to other businesses.
By locking down user data, Netflix "is creating a disincentive for developers to continue efforts the company deems inappropriate," Charles King, principal analyst at Pund-IT, told TechNewsWorld. "So it helps Netflix. Developers, not so much."
Stepping in It Again
Netflix seems to have grown a knack for attracting controversy over the last year or so. Last July, it stirred up a storm of protest when it announced that it would separate its DVD and streaming businesses, and change its pricing.
The resulting flap led to an abject apology from company CEO Reed Hastings and the abandonment of its plan to split its businesses. The pricing changes stayed.
However, this latest announcement could be laying the groundwork for a separation of Netflix's DVD and streaming businesses once again, by cataloging them separately.
This time, though, the blowback from the company's customer base may not be nearly as uproarious.
"I doubt the effect of this decision will be so severe, mainly because the effects will be felt only by developers and Netflix customers who use third-party apps and services," Pund-IT's King contended. "Unless they feel pain directly in their pocketbooks, consumers tend to ignore the red lights and sirens and move on."
Netflix did not respond to our request for further details.