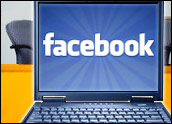 A new partnership plans to create a Facebook app that will leverage social networking to improve consumer awareness about energy consumption.
The partnership consists of the social networking giant, the Natural Resources Defense Council (NRDC) and energy information software creator Opower.
The app will let consumers go on Facebook to compare the energy usage of their homes against the national average, among other things.
Such an app "could be helpful, as many times education is the first step towards action," Frank Maisano, an energy specialist at international law firm Bracewell & Giulani, told TechNewsWorld.
"We're aiming to encourage a whole new level of dialog about energy efficiency," said Eric Fleming, director of corporate marketing at Opower. "This starts by providing people with better context."
Facebook did not respond to requests for comment by press time.
More About the Proposed App
The app's initial set of features will let consumers go on Facebook to compare their energy use against a national database of millions of homes, NRDC stated.
It will also let them compare their energy use against that of their friends; share tips on how to improve; publish information about their energy use, group participation and other things onto their Facebook News Feed; and form teams to compete against or cooperate with each other on energy use.
Customers of participating utilities will be able to import their energy data automatically into the app if they choose to do so. If their utilities aren't participating in this plan, they can manually input their usage data into the app.
The app will be released early next year, Opower's Fleming told TechNewsWorld.
More features will be added later, but Fleming declined to discuss them.
Information Shared Is Information Gained
Opower's home energy reports show that people "tend to take steps to save energy when they know that others are more efficient," Opower's Fleming said.
"As more people look to take action, apps like this may help them decide, or at least remind them of, steps that can save energy," Bracewell & Giulani's Maisano pointed out.
The app will clearly state when information will be shared with others and displayed publicly on users' Facebook walls, Fleming said.
For example, a user must request a friend for permission to share energy use back and forth and the friend must accept.
Who's on First?
Commonwealth Edison and Glendale Water & Power, serving the town of Glendale, Calif., will be among the plan's early participants.
Several other utilities are expected to join the plan in the next few weeks, NRDC stated.
What About Privacy?
Millions of consumers will be able to pull home energy-usage data from their utility providers into the application, NRDC said.
That gives rise to questions about privacy, an area in which Facebook often receives criticism. Who will safeguard users' data privacy and how?
NRDC says benchmarking will be performed on aggregated data, but users' data will be on Facebook at the individual level.
Creating the account requires users to authenticate Facebook Connect to talk to Opower's app, Fleming said. When the user's utility has joined in, the user has to input his or her electricity account information to sync up the data.
"Privacy and security are of the utmost importance to Opower," Fleming stated. "We've proven that we can handle data responsibly, and the Facebook platform offers tremendous opportunity to take energy efficiency to the next level."