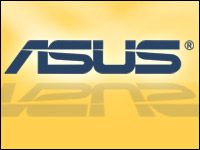 Asus on Monday unveiled an array of new hardware, including a hybrid Windows 8 desktop-cum-Android tablet at the Computex trade show in Taiwan.
The Transformer AiO has an 18.4-inch screen that can be detached and used as a standalone tablet.
The Transformer AiO reportedly boots into Windows 8 and will only transition into Android after the user presses a button.
"This is just one version of what we're going to see in the consolidation for crossover between tablets and PCs," Jim McGregor, president of Tirias Research, told TechNewsWorld. "I don't think it's going to be the most common; that will be the Ultrabook style where you can use the device as a clamshell device or as a tablet."
Move Over, Optimus Prime
Asus said little about the Transformer AiO other than that it's a hybrid device with an 18.4-inch screen and will use an Intel Ivy Bridge processor. The device will reportedly have three USB ports and run Ice Cream Sandwich when in tablet mode.
The screen is apparently an LED-backlit 10-point multitouch product that functions as a wireless display for the PC. It lets the user start work on the desktop and, when detached from the base, to continue working from anywhere else within range.
At 18.4 inches, the tablet's screen is about twice the size of an iPad's.
"It seems kinda awkward to call something that large a tablet, but from consumer surveys I've done in the past, I've seen that screen size is dependent on environment and the type of usage," McGregor said. "If you plan on carrying the tablet with you, you'll take a smaller size. If, on the other hand, you're going to use it in a confined environment like a hospital or a factory, then people want the larger screen because that size is more attuned to a productivity tablet where you'll run apps that are more in a Windows-type environment."
Asus and BlueStacks, whose technology lets users run Android applications on Windows devices simultaneously with Windows apps, announced a partnership on June 3 that "will have 30 million legacy and new devices from Asus" running the technology," John Gargiulo, vice president of marketing and business development at BlueStacks, told TechNewsWorld. However, "I don't have the answer to whether or not the technology is being used on the Transformers AiO."
Hybrid Technology Isn't Just for Autos
The Asus Transformer AiO is the latest in a series of hybrid tablets available on the market. In January, Lenovo announced the IdeaPad Yoga, a hybrid tablet-cum-ultrabook, at the Consumer Electronic Show. It will have a 13.3-inch 10-point capacitive multitouch screen. It will run Windows 8 on an Intel Core processor and is scheduled to be released in the second half of this year at about US$1,200.
In April of 2010, Intel revamped its Classmate PC as a hybrid netbook-tablet. It's a device for the classroom. It runs a 1.66 GHz Intel Atom N450 processor and has a touch-sensitive high-definition screen with a resolution of 1,366 by 768 in a 10:1 form factor. Owners can work on the screen with either a stylus or with their fingers. The screen rotates and lies flat on top of the keyboard.
The Classmate PC has an accelerometer, a webcam and a microphone. OEMs can incorporate 3G or WiMax connectivity and a GPS receiver.
"The key question is, how are the OEMs going to implement these solutions," Tirias Research's McGregor said. "It's going to be interesting to see if you have versions that run Windows only or Android only or both."
ASUS did not respond to our request for further details.