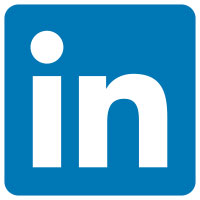 LinkedIn on Thursday announced a new look tied to a complete overhaul of its technology architecture, which brings conversations and content front and center.
The redesign brings the LinkedIn desktop in line with the mobile browser version launched in 2015. LinkedIn will roll out its new desktop globally over the next few weeks.
Among the changes:
Streamlined navigation bar — now with seven core areas: Home, Messaging, Jobs, Notifications, Me, My Network and Search;
Smarter messaging — a real-time interface with more robust capabilities, such as being able to identify people within a user's network who work at a company where the user would like to work;
Richer feed — relevant content surfaced to users through a combination of algorithms and human editors;
More intuitive search — one universal search box that has filter options;
More information — for example, more details on who has viewed a member's content; and
Better profile suggestions.
A pull-down menu next to the navigation bar reveals a universal search box that makes it easier to search by specific topics, such as "universities," "people" and "jobs."
Clicking on the "more" icon on the bar launches other experiences, like LinkedIn Learning.
The new desktop "seems to provide more, better information in a single glance," noted Rob Enderle, principal analyst at the Enderle Group.
"If time is important, they seem to have optimized for this," he told TechNewsWorld.
The redesign is "both clean and informative. It makes more sense to keep this page up and visit it more regularly than I've traditionally done," Enderle said.
There is still room for improvement, though, suggested Holger Mueller, a principal analyst at Constellation Research.
"I just wish they'd fixed search," he told TechNewsWorld. "Why do I have to use Google to find people?"
Location search is broken, Mueller remarked. "The WIIFM — what's in it for me — balance for a user of LinkedIn is broken."
Communication Is Key
LinkedIn members might find the updated messaging feature useful, as it lets them send and read messages while remaining in their feed.
"LinkedIn has always had a vast amount of data, but they have struggled with the communication elements that bring people together," observed Alan Lepofsky, a principal analyst at Constellation Research.
LinkedIn shut down Answers, and Groups "has a lot of competition from other community software," he told TechNewsWorld, "so focusing the new design around the elements that will enable people to discover, connect and share with colleagues is critical to improving LinkedIn's stickiness."
LinkedIn's Strategy
LinkedIn made the changes because it "needed to engage far more. It was becoming trivialized," Enderle suggested.
The company wants "to increase the amount of time users spend on the network — similar to Facebook's model — to grow advertising opportunities," Constellation Research Principal Analyst Cindy Zhou, told TechNewsWorld.
Toward that end, LinkedIn has partnered with DataSift to offer marketers insights into the activities and interests of nearly 470 million LinkedIn members, DataSift announced on Wednesday.
Given that the new features are business oriented and seem to improve engagement, Enderle said, the update is "a positive change for the network."