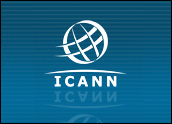 Action yesterday by the body that governs the Internet to create a .mobi domain is being touted as a major advance toward making the Web more hospitable to mobile phone users, but according to one analyst the move might be more redundant than revolutionary.
"The answer isn't having another extension; the answer is having more applications and more capabilities for supporting mobile devices," Gartner Group Research Vice President Phillip Redman told TechNewsWorld.
"If you're a service provider, we don't think that a top level domain is an answer to any of the problems that you're having today," he added.
Feeble Attraction
Among the problems that the carriers are grappling with is why so few mobile punters access the Web from their phones. According to one of those touting the .mobi domain, the GSM Association, there are 1.8 billion mobile users in the world but only 12 to 14 percent have ever used the Web from their phones.
By carving out an Internet domain for mobiles, companies such as Ericsson, Microsoft, Nokia, Samsung, Telefonica Moviles, T-Mobile and Vodaphone believe more mobilistas can be lured to the Web by destinations that they can be sure will work fast, efficiently and effectively with their handsets.
"This is not a technical standard," observed Paul Twomey, president and CEO of the Internet Corporation for Assigned Names and Numbers (ICANN), which approved the .mobi domain yesterday at a meeting in Luxemburg.
"It is geared toward what the sponsors think will offer Web sites andcontent to mobile users in a way that is easily accepted on present and future mobile devices," he told TechNewsWorld.
Backed by Bodies and Bucks
The new domain will be administered by a company called mTLD Top Level Domain Ltd, of Dublin, Ireland, which reportedly will have 20 to 25 people and an annual budget of US$10 million to run the operation.
Before awarding the first .mobi names in the first half of next year, mTLD is expected to release some style guides, policies and snips of sample code for potential domain buyers.
Mark Elliott, a communications manager for Sprint, hailed the new domain as an important form of recognition for mobile users.
Getting Respect
"It shows that mobile technology and information that's optimized for mobile use is getting a lot more respect based on the demand that consumers are showing for it," he told TechNewsWorld.
"This is a really an interesting development in the future of mobiletechnology," he added. "It's a little too early to say what impact this will have because it will be up to the consumer to adopt it."
According to Gartner's Redman, though, the backers' rationale behind the new domain contains a significant flaw.
"They're assuming that anything that says mobi in it will work on your phone," he maintained, "which isn't necessarily the case because there are different browsers, different form factors of phone and different ways of interfacing."
"That's one of the biggest issues with mobile wireless," he continued. "It's not about the domain name. It's about the device and the network and application working in harmony."
No Boon for M-Commerce
Asked about the potential of the domain to boost electronic commerce through mobile phones, Redman contended that carriers have been doing quite well in that area so far without a specialized domain.
"If it's buying ringtones and games, there's obviously billions of dollars that's been done already and I can't see how this is going to help that," he said.
"If it's buying cars and houses and looking for mortgages on your mobile phone, that has nothing to do with the domain name," he continued. "It has more to do with the needs and applications of those mobile users."
"So I think it will have very little impact, and we will most likely not see very much of this in the next couple of years," he added.