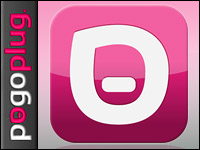 On Friday, Cloud Engines launched a bigger, shinier version of its Pogoplug USB file-sharing device/service.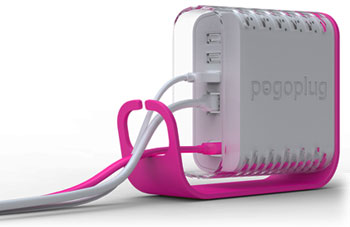 Pogoplug multimedia device from Cloud Engines
This will let users share files, photos and videos directly from USB drives or memory sticks plugged into the Pogoplug device with friends or clients over the Internet.
The device is accessible from smartphones and mobile computers. X.
Users can attach multiple drives to the Pogoplug adapter by using a USB hub. Storage capacity is limited only by the size and number of drives the user chooses to connect to the device. "I've got 3 TBs on my home computer that I share over Pogoplug," Jeff Fochtman, Cloud Engines' vice president of sales and marketing, told TechNewsWorld.
Pogoplug also serves as an alternative to network-attached storage (NAS). "NAS comes with the hard drive included, while Pogoplug does not, but it's much simpler to set up than a NAS system," Fochtman pointed out.
Users can back up their hard drives using the Pogoplug device by dragging and dropping files using Windows Explorer or Mac Finder. Cloud Engines does not have a specific backup application for the device yet.
Pogoplug's service consists of an interface through which users can access their hard drives or provide friends or clients access to their hard drives, as well as secure storage of users' shared information. "We never store your data on our cloud platform," Fochtman explained. "We only securely store information about who you share your files and pictures with."
The online service is included in the cost of the device. The newest Pogoplug device, which will ship by mid-December, is priced at $129.
The Son of Pogoplug
Cloud Engines made at least one unusual decision in designing the new Pogoplug. It's color: Pink. "We wanted to make it stand out because the functionality of the product stands out," Fochtman explained.
Well yes, but pink is for panthers and Donald Trump's ties, not electronics, right? Not to worry, according to Fochtman — the product is easily hidden away, and guys, it will not endanger your guyhood. "Most people will put the product where the router is, and you're not going to put the router on the center mantle of your fireplace," Fochtman pointed out.
Picasa, Flickr and other online services that let you share files and pix are free, so why would anyone shell out $129 for something that essentially offers fairly similar capabilities? "Windows Home Server machines have much of the features that Pogoplug offers, and many Web sites now offer online storage for a monthly charge, or sometimes even for free," Allen Nogee, a principal analyst at In-Stat pointed out. "In many cases, that data is kept in a secure data center and backed up regularly, which the Pogoplug isn't."
Updating drives attached to the Pogoplug device is just a matter of dragging and dropping files onto them. Also, there is no limit to the amount of data users can put on the device; and it offers added security and privacy that public cloud services sometimes lack — ask anyone whose data has been exposed inadvertently on Google.
Pogoplug's service uses the HTTPS Secure protocol to link home networks to the Internet. Users have to go through its secure Web site to access drives, so outside access is limited. "It's fairly good security because people can only access your drive and not other PCs on your network or your local area network," Nogee said. "The security aspects are fairly contained."
There is one downside to the Pogoplug — broadband providers' terms of service. "Most broadband providers that provide service to a home usually state in the contract that customers are prohibited from operating any type of server on their network," Nogee pointed out. "This means a Web server, a mail server or, in the case of the Pogoplug, a file server." While this rule is not often enforced, it's out there. "That's something to think about," Nogee said.
New Outlets for Data, Sales
Meanwhile, Cloud Engines is working on distribution and adding new features to the Pogoplug. As of Friday, its service can be accessed from the BlackBerry and the Motorola Droid in addition to the iPhone.
The company also plans to widen its distribution. "We're looking at retail stores, and are going to Europe," Cloud Engines' Fochtman said.
The company is also targeting the SMB market. "We think the current product is great for creative professionals, architects, small firms and any business that has clients which has been relying on FTP servers," Fochtman explained.
"Running an FTP server requires a level of technical expertise that small businesses don't often have or need. Our system is much simpler to set up," he said.
Oh, and that broadband provider restriction on servers? It does not apply to the sort of connections offices usually set up, Nogee said.