Sigma is known mostly as a maker of lenses for other companies' cameras, but a few years ago it latched on to a new kind of sensor technology and produced an innovative byte snapper that caused a stir in photography circles.
Now it's introducing a new generation of its Foveon cameras with a redesigned sensor and a speedier image processor.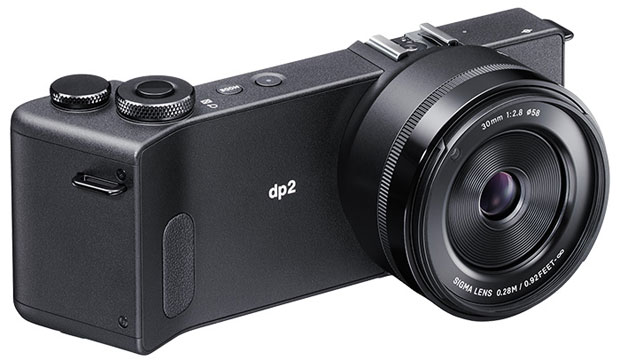 "Foveon sensors are different in that they are more like film than traditional digital sensors," said Shawn Barnett, features editor for DPReview.com.
"They capture light in layers, much like film did, and potentially offer more accurate color data for each pixel," he told TechNewsWorld.
Traditional sensors use color filters placed in a horizontal plane to feed color information to their pixels. Those pixels can accept only one color — red, green or blue. That means that to ascertain the color values for a scene, they must be computed by the camera's processor.
The pixels on the Foveon sensor can capture all three colors at once.
"The Foveon uses stacked diodes, which means there's no filter and no interpolation, which leads to more accurate color reproduction," Stan Horaczek, online editor forPopular Photography, told TechNewsWorld.
Upgraded Processor
The new dp Quattro Foveon cameras are an improvement to the line, Sigma said.
"The new Quattro camera series delivers higher resolution with a brand new Foveon chip," Sigma spokesperson Patrick Santucci told TechNewsWorld.
"It also features faster write times, better high ISO, improved AF speed and accuracy," he added.
The new sensor improves image resolution 30 percent while decreasing the data needed to produce that image, which allows for faster image processing and better battery life, according to Sigma.
To complement the new sensor, Sigma also has upgraded the line's image processor. Its new TRUE (Three-layer Responsive Ultimate Engine) III contains a proprietary algorithm that makes it possible to quickly process an immense volume of image data without any deterioration of the final images. The result is high-definition, 3D-like photographs with rich color detail, Sigma said.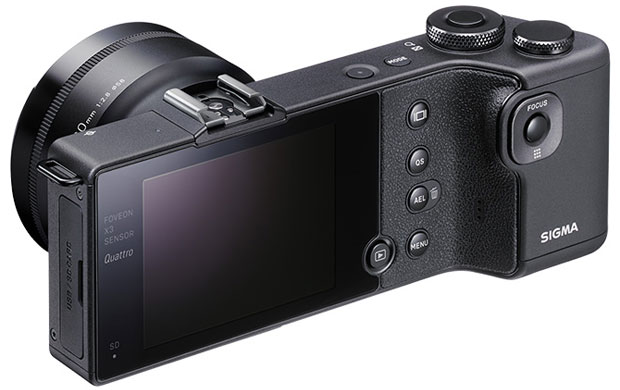 Processing power has been a sore point with the prior generation of Foveon cameras.
"That's why conventional sensors can be as good as or better than the Foveon sensor," said David D. Busch, creative director of the David Busch Photography Guides.
"A lot of the final image comes from the digital image processor in the camera," he told TechNewsWorld.
Warts and All
Sigma's Foveon cameras have experienced other problems, too.
"In the past they've ended up with noise and not a lot of difference between them and a conventional sensor," Busch said.
Warts aside, the Sigma snapper's color rendering is still outstanding, maintained Pop Photography's Horaczek.
"The strong suit of the dp line has been color reproduction," he said. "The Foveon really does an awesome job."
"It doesn't handle high ISOs the same as some of the other cameras and the processing has been relatively slow," he acknowledged, "but they're promising to speed things up in this model, so that sounds like a plus."
Sigma hasn't announced when the three new Foveon models will be reaching retail shelves or their pricing when they do. Previous Foveon models sold in the US$600-$800 range.
The first new model to be released is expected to be the Quattro dp2, a fixed-lens camera with 30mm glass (35mm equivalent of 45mm). It will be followed by the dp1 with a 19mm lens (35mm equivalent of 28mm) and the dp3 with a 50mm lens (35mm equivalent of 50mm). All lenses are fairly fast at f/2.8.
Odd Shape
The cameras have 3-inch LCDs that support 920,000 dots and top shutter speed of 1/2000 of a second.
While the lack of a unit without interchangeable lenses may deter some photographers from giving the cameras a serious look, that should not be the case, Horaczek said.
"Sometimes we get so hung up on interchangeable lenses and options that we forget how rewarding it can be to just really home in on one focal length and make it work — develop an eye for it," he observed.
The new Foveons are also oddly shaped. They measure 2.6 inches x 6.4 inches, and their depth varies by model from 3.2 inches to 4 inches.
"As far as the design goes, it looks different, for sure," Horaczek said.
"It's being subjected to the typical Internet angst," he continued, "but as someone with big hands, I'm all for the addition of better grips. If it makes the camera easier for me to hold on to, I don't care what it looks like."