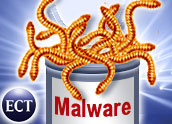 Security firm Trend Micro has released TrendProtect, a free browser plug-in that alerts computer users to unsafe Web sites that contain unwanted content and hidden threats.
The free download is designed to help consumers and business Web surfers avoid an alarming number of Web sites infected with malware, said Trend Micro officials. The malware installs when users click on a page link. Another type of malware, known as "drive-by downloads," infect computers when the user merely lands on an infected Web site but clicks on nothing.
The release of TrendProtect last week coincides with the planned announcement later this week of the results of a nationwide consumer survey on Internet users' search habits. That survey shows many Internet users are unable to recognize unsafe Web sites.
"The public needs to know that search results are not vetted for safety. Sixty-six percent said they never were sent to an unsafe Web site. But how would they know?" David Perry, public education director at Trend Micro, told TechNewsWorld.
Consumer Misconceptions
The survey was commissioned by Trend Micro and conducted by MarketTools. The survey polled more than 1,300 adult consumers via an online survey about their Internet searching habits and theiropinions of which results in a standard popular online search appear safe or unsafe at first glance.
Most visits to a Web site result from a search engine link. However, most computer users are unlikely to know whether a Web site they visit is safe. Most assume that they are safe by clicking on a sponsored link from a well-known search engine, explained Perry.
Trend Micro's survey revealed that 78 percent of the 1,300 respondents think sponsored sites are safe. That survey also revealed that 42 percent of the respondents think all Web sites listed in a search engine result are safe.
Those results bode well for malware writers, noted Perry. The bad guys are giving much more prominence to infected Web sites.
"The bad guys are getting diminishing returns from malware delivered by e-mail because most computer users now know not to open e-mail attachments," Perry said. "We are seeing a growth of malware thanks to the criminal element. The malware code is much better written today."
Other Results
In a sample Google search using the term "screensavers," Trend Micro found that two of the six sponsored links were unsafe and that four of the six Web sites in the main listing were unsafe.
Twenty percent of the respondents said they click primarily on sponsored links. Thirty-five percent said they always click on the first site listed; 27 percent click on the second site.
"Users click on the first site because its first. They think that makes it better. On Google the first site only means that it is the most popular," explained Perry.
About TrendProtect
TrendProtect is available in Windows XP versions for Microsoft Internet Explorer 6.0 or 7.0 and Mozilla Firefox 1.5 or 2.0.
Once installed, TrendProtect adds a color-coded button to the browser's toolbar area. Both the icon and its color change to show if the current page is safe, unsafe, trusted, unrated or contains unwanted content.
An options feature lets users manually add trusted Web pages and select the types of categoriesto mark as undesirable. Two settings buttons automatically configure TrendProtect for defaultand family settings. Users can adjust all settings by checking or unchecking each category.
TrendProtect uses the same icon and color combination to rate the Web pages listed in searchresults from Google, MSN and Yahoo. In the search results, moving the mouse over an advisoryicon displays a page advisory, which has additional information about the rated Web page.