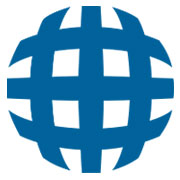 Amplify, the education subsidiary of News Corp., announced Wednesday a 10-inch Android tablet platform for K-12 schools.
The device will run the latest version of Android Jelly Bean, and will be available in WiFi-only and a 4G LTE versions running on AT&T's network.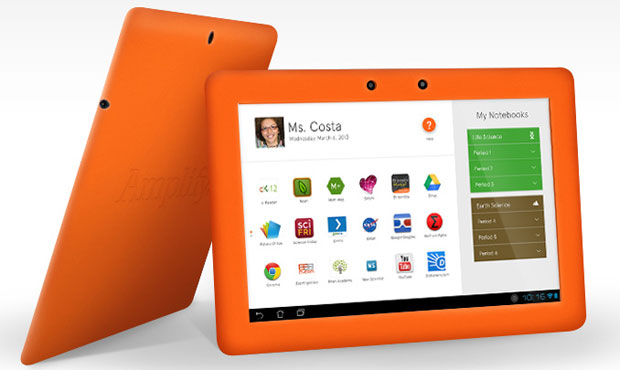 The Amplify Tablet
The education market "is a more or less open field," Charles King, principal at Pund-IT, told TechNewsWorld. Apple claims to have sold more than eight million iPads into the education market, but, "considering the tens of millions of K-12 students in the U.S. alone, 8 million units is chump change."
Amplifying the Amplify
The Amplify tablet will be priced at US$299 for the WiFi-only version and $349 for the 4G LTE version. Both will require a two-year subscription, priced at $99 a year for the WiFi-only device and $179 a year for the 4G version. The subscription will include preloaded content, professional development, school-level device management tools and customer care.
For teachers, the content offers tools for lesson planning, quiz preparation, assignment distribution, multimedia resource sharing and for managing students' devices.
Pre-loaded content and tools will include the Encyclopedia Britannica, the Merriam-Webster dictionary, Google Apps for Education, the Desmos graphing calculator, EverFi's digital literacy curriculum, Project Noah science tools, Common Sense Media, and education-specific tools that can access multimedia resources aligned to the Common Core Standards for education.
The Tablet's Tech Specs
The tablet is similar to the ASUS Transformer Pad TF 300TL. It will be powered by an Nvidia Tegra 3 quad-core CPU with 4-Plus 1 architecture and a 12-core graphics processing unit.
The tablet will have a 5 MP autofocus camera with a back-illuminated CMOS censor. It will have an IPS screen with a 178-degree viewing angle.
Its lithium-polymer battery will last up to 8.5 hours on one charge, and the tablet will come with a one-year manufacturer's warranty.
Options include a keyboard, a projector cable, a tablet stand, an SD card and an additional external battery.
The Potential Market
The iPad currently dominates in schools, although Android tablets are making some headway.
Given its features, it's difficult to distinguish the Amplify tablet from the competition. "There's going to be no significant benefit for people to use the News Corp. tablet over other tablets in schools," Jim McGregor, principal analyst at Tirias Research, told TechNewsWorld.
The Amplify tablet is priced too high for the education market, he said. "You have to bring the price down to a better level, given the current economy and educational budget constraints."
That raises the question of why iPads are so popular in schools.
"It's the students that are bringing them in, not the schools," McGregor said. "Just like in the enterprise, it's the consumerization of technology."
The Amplify tablet's $300 price "is $100 less than a Google Nexus 10 and $200 cheaper than a base model iPad," King noted."Toss in the educational software and the support contract, and Amplify looks pretty sweet."
On the other hand, "the efficacy of tablets in education is anything but settled," King said. Amplify's limited track record is also likely to give pause to at least some target customers. "Given the tight budgets and funding cuts many school districts are dealing with, the risks are likely to outweigh an potential rewards."
Amplify did not respond to our request to comment for this story.
The Future of Tablets in Education
Tablets may make headway in the education market over time. ABI Research predicts that 15 million computing devices will be shipped into the education market this year, and while most of them are netbooks, media tablets and cheaper laptops will begin to make headway.
A 2012 report on K-12 education by the New Media Consortium Horizon Project stated that tablets would be adopted in education within a year, and that they are an economical, flexible alternative to laptops and desktops.