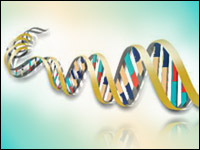 In a decision that could make it more affordable for women to be screened for breast cancer, the U.S. Supreme Court unanimously ruled on Thursday that human genes cannot be patented.
The court's rationale, essentially, is that human genes occur in nature, making them unpatentable. Complementary DNA, on the other hand — a synthetic DNA known as cDNA that's also used in genetic testing — can be patented, the court ruled.
The ruling means "you cannot patent a [gene] sequence if it exists in nature, but you can patent it if you have altered it," said Robin Feldman, a professor in theHastings College of the Law at the University of California.
It "overturns 30 years of Patent and Trademark Office decisions and the Federal Circuit court's ruling allowing patents in substances isolated from nature," Feldman told TechNewsWorld.
$3,500 Tests
The Supreme Court's ruling was issued in a lawsuit filed by the American Civil Liberties Union on behalf of 20 plaintiffs against Myriad Genetics, the only company that provides tests for the BRCA1 and BRCA2 genes that, when mutated, can indicate breast or ovarian cancer.
The BRCA1 gene made headlines when actress Angelina Jolie underwent a double mastectomy recently after tests showed her BRCA1 gene was faulty.
The ACLU's suit charged that Myriad's patents protecting its tests were unconstitutional and should be ruled invalid. It also challenged Myriad's right to set prices on those tests, which cost nearly US$3,500.
Where It All Began
Myriad, which was founded out of the University of Utah, isolated and sequenced both BRCA genes together with scientists there as well as at the U.S. National Institutes of Health and McGill University.
Myriad patented its discovery and prevented other labs from providing similar tests to identify mutated genes.
According to the Supreme Court, however, Myriad's "principal contribution was uncovering the precise location and genetic sequence of the BRCA1 and BRCA2 genes."
The company "did not create or alter either the genetic information encoded in [both genes] or the genetic structure of the DNA," it added. "It found an important and useful gene, but groundbreaking, innovative, or even brilliant discovery does not by itself satisfy the [United States Code Section] 101 inquiry."
Section 101
Among the stipulations in the so-called patent statute, Title 35 of the United States Code Section 101, are that not all new and useful inventions and discoveries are eligible for patenting, and also that naturally occurring articles, which are found in nature substantially unaltered, are not patentable.
The interpretation of Section 101 is at the heart of Myriad's case.
"Under the statute, Patent and Trademark Office practice and case law up until today, Myriad had arguably invented or discovered at least a composition of matter," Lee Petherbridge, professor of law at Loyola Law School, told TechNewsWorld.
"For about 100 years it's been clear that patents may be granted for products of nature when such products have been isolated from their natural context and serve new therapeutic or commercial functions," Petherbridge added.
'Increased Competition'
Now, however, the Supreme Court's ruling "suggests the possibility that the opinion might be interpreted in the future to bar the patenting of other biomolecules because they occur in nature," Petherbridge said.
On the other hand, a court could easily contend that the Myriad case addresses only the patentability of genomic DNA, and did not mean to address naturally occurring biomolecules more broadly.
Still, the ruling could make it possible for other companies to begin offering tests similar to Myriad's.
"The ruling will open the way for increased competition in some areas of the biomedical field, but it leaves plenty of room for biomedical inventors to protect their inventions," Feldman said.
'Strong IP Protection'
Indeed, while the court ruled against the patentability of the naturally occurring human genes themselves, Myriad was pleased with its decision on the cDNA side.
"We believe the court appropriately upheld our claims on cDNA and underscored the patent eligibility of our method claims, ensuring strong intellectual property protection for our BRACAnalysis test moving forward," said Peter Meldrum, the company's president and CEO.
Myriad did not respond to our request for further details.
Effects on Innovation
In the wake of the ruling, expect "much rhetoric in the next few days" about its impact on genetic research, Petherbridge advised.
As for longer-term effects, "without the availability of patents, firms will be somewhat less motivated to innovate in these areas," he predicted.
"On the other hand," Petherbridge added, "some who wish to study genes and participate in some of these markets may be more encouraged to do so because the probability that they are infringing someone's patent will be reduced."