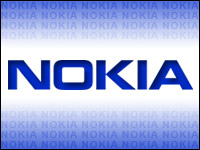 Harried by shrinking sales and the increasing popularity of Android smartphones, Nokia on Thursday announced that it is now offering a new version of its Ovi Maps mobile navigation app for free.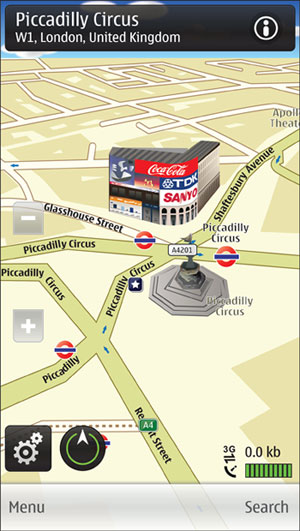 Nokia's Ovi Maps
The offering makes detailed maps available for more than 180 countries; it also has turn-by-turn voice navigation for 74 countries in 46 languages. Traffic information is available for more than 10 countries.
With this announcement, Nokia is throwing down the gauntlet to Google, whose navigation app, Google Maps Navigation, is available for free on some smartphones running the Android mobile OS.
The Nav Challenge
In addition to maps for more than 180 countries, turn-by-turn navigation and traffic information for some countries, Ovi Maps offers pedestrian and car turn-by-turn voice navigation. It also offers free access to travel guides from Lonely Planet and Michelin, and has 6,000 three-dimensional landmarks for 200 cities worldwide.
The new version of Ovi Maps uses a hybrid technology optimized for use on mobile networks. Vector graphics and a combination of pre-loaded and online maps reduce bandwidth usage to a fraction of that required by the bitmap technology most mobile map providers employ, Nokia claims.
The reduced bandwidth requirement gives Nokia's app the edge in speed and price, Chris Hazelton, a research director at the 451 Group, told TechNewsWorld. "By using map data on the device and data downloaded wirelessly, Ovi Maps can provide a quicker application experience than maps that make users [wait] for data to load in a Web browser," he explained. "If you are roaming, Nokia's map application is cheaper to use because it doesn't require you to download so much data, which can be expensive."
Ovi Maps is available immediately for download on 10 Nokia handsets, including the N97 mini, 5800 XpressMusic and E72. The others are the 5800 Navigation Edition, E52, E55, 5230, E6710 Navigator, 6730 Classic and X6.
Current owners of Nokia smartphones that are compatible with the new Ovi Maps app can download it free from www.nokia.com/pams. From March onward, new Nokia GPS-enabled smartphones will come pre-loaded with the new version of Ovi Maps.
Can Nokia Battle Google?
Nokia's Symbian platform currently dominates the global market and will continue to do so until at least 2012, according to figures from research firm Gartner. However, it will be losing ground, mainly to Android.
Symbian's share of the worldwide smartphone platform market will fall from the 49.3 percent it had at the beginning of 2009 to 39 percent by the end of 2012, according to Gartner analyst Ken Dulaney's projections. Meanwhile, Android's share will grow from 1.6 percent to 14.5 percent.
Android will run second to Symbian globally by the end of 2012, followed by the iPhone operating system in third place, if Gartner's predictions hold true.
However, there's more to the story than just these figures. Nokia is having a degree of difficulty penetrating the smartphone market in the U.S. and is closing its two flagship stores in New York and Chicago. Most consumers in its biggest market, the developing world, can only afford the company's most basic mobile phones, not the smartphones able to run advanced applications.
Because Nokia prefers not to team up with carriers, it doesn't get much support. For example, it introduced the E72 and 5800 navigation phones in the U.S. in December, but "neither device was picked up by a U.S. carrier, so it's likely they did not sell very well," Hazelton pointed out.
Android, on the other hand, has proven popular with U.S. carriers; three are carrying Android phones currently, and AT&T has indicated it too will put Android phones on its shelves soon.
The difference in U.S. carriers' attitudes toward Nokia and Google could see few takers for the new Ovi Maps stateside. "This is a major issue for Nokia because none of its devices is subsidized by U.S. carriers," Hazelton said.
"AT&T, Sprint and Verizon Wireless all offer their own navigation apps that cost about $10 a month." Hazelton pointed out. "Offering a free map service to carriers who already have their own paid navigation services is not likely to see them being willing to subsidize Nokia phones."