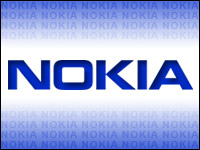 Well after launching its latest 8-megapixel smartphone camera elsewhere in the world, Nokia on Monday announced plans to sell the device in the U.S.

The Nokia N86 will be available at Nokia stores as well as online.
Its price tag: US$558, well over twice as much as similar phones from Samsung and Sony Ericsson, when purchased along with a two-year agreement with a mobile carrier.
The device is already shipping in Europe, the Middle East, Africa and China, but will it sell in a country where customers are used to low device prices and longterm service commitments?
About the N86 8MP
The N86 has an eight-megapixel camera, a dual LED flash; Carl Zeiss optics and a Tessar lens.
It has a 2.6-inch AMOLED screen. AMOLED, or active-matrix organic light emitting diode, is an emerging technology for use in mobile devices and is already being used by other makers.
Users can share images and video through the preinstalled Share Online client. Share Online integrates with Nokia's Ovi Share and other media sharing services. It lets users share video and images directly with contacts in their address books.
Other preinstalled Ovi services include Ovi Maps, N-Gage and Ovi Files.
The N86 8MP measures about 0.34 by about 0.17 by about 0.05 inches and weighs just over five ounces.
Technical Details
Nokia's forums describe the N86 8MP as a two-way slide dual-mode mobile computer.
The N86 slider phone is a 3.5G device that supports W-CDMA/HSDPA, EGSM, and WLAN.
The device uses the Symbian OS v9.3 operating system. It has 8 GB of internal flash memory, up to 74 MB of internal dynamic memory, and supports microSD cards of up to 16 GB capacity.
The N86 8MP has a GPS receiver, which is pretty much standard for all new smartphones nowadays.
A Close-Up
The N86 8MP supports MPEG-4; AVC; WMV; 3GPP; RealVideo and Flash video formats.
It can capture videos in MPEG-4 VGA (640 x 480 pixel) resolution at speeds of up to 30 frames per second.
It has an F2 4/3.2/4.8 aperture with automatic aperture control and a mechanical shutter with speeds of up to 1/1,000 second. Focal length is 4.61mm.
The N86 has talk time of up to 3.9 hours for 3G networks and 6.3 hours on GMS networks, according to Nokia.
Standby time is up to 11.5 days on 3G networks and 13 days on GSM networks.
It can support a video call of up to 2.5 hours and offers up to seven hours of video playback at QVGA resolution and 30 frames per second.
Music playback in offline mode is 25 hours.
The device comes with TV-out support for both PAL and NTSC formats, and it supports Bluetooth 2.0.
Camera Phone With a Capital 'C'
Nokia will only say the device will be available in the U.S. in the next few weeks, and company spokesperson Anna Martin declined to be more specific.
When it does turn up on U.S. shores, the Nokia N86 8MP will already face competing devices that also emphasize sophisticated cameras. There are already at least two 8-megapixel camera phones on the American market.
One is the 8-megapixel Samsung Memoir, which T-Mobile began offering in February. The other is the 8.1-megapixel Sony Ericsson C905a Cyber-shot camera phone, which AT&T unveiled last week.
Both have many features comparable to the N86 8MP overall and can be purchased for less upfront cash. The Memoir is offered at $199.99 with a two-year service agreement, and the Sony Ericsson C905a at $179.99 after an agreement and a rebate.
Say How Much?
The N86 may be sold unlocked — Nokia's announcement mentioned no carrier partners, and the company often opts to sell phones as-is, no carrier agreement required. That would mean buyers will not get the discount that wireless companies often chip in when the buyer agrees to stick with their service for two years. In order to walk out the door with an N86, buyers will have to fork over nearly three times as much cash as they'd have to in order get a competing device.
Nokia emphasizes the device's camera features. "The Nokia N86 8MP is one of the most advanced imaging devices with its 8-megapixel camera with LED flash, Carl Zeiss Optics and a beautiful 2.6-inch AMOLED screen," company spokesperson Martin told TechNewsWorld when asked if the device isn't a little pricey.
However, in the smartphone realm, the iPhone is the one to beat — and the iPhone 3GS only has a 3-megapixel camera. "You need more than just a phone with an 8MP camera," Julien Blin, principal analyst and CEO at JBB Research, told TechNewsWorld. "The iPhone has the whole package — great design lots of mobile apps, a strong brand … . Remember, the 3GS sold 1 million units in its first weekend."
If having an 8-megapixel camera is important, consumers can always pick up a nice one for less than $300. Add that to a $200 iPhone 3GS and you have the total package for less than $500.
"People aren't going to care that the phone is equipped with Carl Zeiss technology," Laura DiDio, principal at ITIC, told TechNewsWorld. "They're going to look at the price tag."