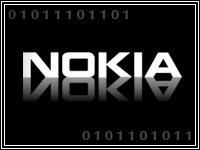 Nokia has unveiled the first smartphone to run the MeeGo operating system: the Nokia N9.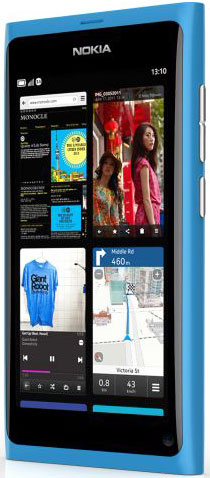 The Nokia N9 smartphone
This new handset is all screen — it has no home button. Its 3.9-inch Amoled screen is made from scratch-resistant curved glass, and the body was precision-machined from a single piece of polycarbonate.
However, the N9's use of the MeeGo OS raises questions about its viability. Nokia has already all but dropped work on the MeeGo platform.
"Nokia has said Windows is their platform moving forward," Will Stofega, a program director at IDC, pointed out. Months ago, the phone maker announced a pact with Microsoft to begin producing smartphones using Redmond's Windows Phone 7 operating system.
"Maybe Intel will license [MeeGo] and make it better, but that's a bet the average user won't want to make," Stofega told TechNewsWorld.
On the other hand, perhaps Nokia's using MeeGo devices to test its capabilities.
"Nokia has stated that it will continue to experiment with MeeGo devices to better understand user feedback and plow that feedback into research and development," Vishal Jain, an analyst with the 451 Group, told TechNewsWorld.
"It's probably just trying to test some of the technologies that would eventually find their way into Windows phones," Jain added.
The N9 is scheduled to hit retail shelves later this year, but Nokia did not disclose details about availability and pricing. The company did not respond to requests for comment by press time.
The Tao of the N9
The N9 replaces the home key with a swipe. Owners can return to the home screen from any application by swiping the screen from the edge of the display.
Users get three home views. One is "Events," which shows everything the user's friends are doing. The second, "Applications," is, in essence, the home page for the user's apps. "Open Applications," the third home view, shows everything the user is doing at the time.
An 8MP camera with a wide-angle Carl Zeiss lens and dual LED flash lets N9 owners take photos and shoot high-definition video.
The N9 is NFC-enabled so users can share photos, contacts and other content by tapping it against another NFC-enabled device.
NFC can be used for mobile payments, and Google has included NFC capabilities in Android 2.3, aka "Gingerbread."
The Nokia N9 comes preloaded with several apps, including "Angry Birds Magic," Facebook Twitter Vimeo and Skype.
Where Will We Go with MeeGo?
Right now, Symbian, another mobile operating system used by Nokia, has over 20 percent of the global smartphone market, according to IDC.
However, that share is fading fast and will fall to only 0.1 percent by 2015 as Nokia moves to Windows Phone 7, IDC forecasts.
So why release a smartphone running MeeGo now?
"My sense is the process around this device was probably too advanced to abandon. Production had probably been ramped up and allocated," Stofega suggested.
People "may buy the N9 as an interesting piece of hardware, but they're probably not going to be mainstream users; they're probably going to be geeks playing around with it," Stofega speculated.
"MeeGo will support apps, as Nokia is relying on Qt for cross-compatibility," the 451 Group's Jain stated. "However, Qt will not be extended to Windows Phone 7, which means any new developer investments will be locked into today's Nokia smartphones."
Qt is a cross-platform application framework from Nokia that's used both for developing software with GUIs and for creating non-GUI programs such as command-line tools.
Piecing Together the MeeGo Puzzle
There may yet be life for MeeGo beyond Nokia smartphones.
The MeeGo project is hosted by The Linux Foundation, which describes it as "the open source software platform for the next generation of computing devices."
"I've seen some tablets from Acer, Asus and a few other smaller vendors running MeeGo," the 451 Group's Jain said. "Intel continues to support it."
Further, some handset manufacturers abroad, including Hua Wei, may be interested in MeeGo, IDC's Stofega said.
"It's nice to hear there's interest in licensing that operating system," Stofega remarked. "It's pretty solid from what we've seen and heard."