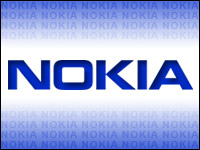 It is often said that a picture is worth a thousand words, but users of Nokia's upcoming Lumia 1020 mobile smartphone may well be able to do better than that. That's because the new marquee Windows phone — formally unveiled Thursday at a Nokia event in New York — will offer 41 megapixels, not to mention six-lens Carl Zeiss optics, high-resolution 3X zoom, autofocus and a dual flash system.
The Lumia 1020 will also be able to capture 1080p full HD videos at a rate of 30 frames per second.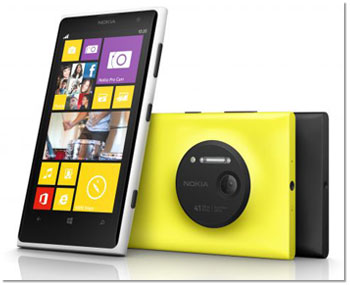 The Nokia Lumia 1020
"With the Nokia 1020, pictures will mean more to you," said Nokia CEO Stephen Elop at the Thursday morning press event in New York City. "You'll discover and rediscover new stories. It will change how you shoot, create and share photos forever."
The phone — some details of which had been leaked earlier this week — will be exclusive to AT&T beginning on July 26, with preorders starting 10 days earlier. It will be priced at US$299.99 with a two-year contract.
Nokia did not respond to our request for further details.
Nokia's 'Next Chapter'
The new Lumia 1020 can capture photos in both 16-by-9 and 4-by-3 aspect ratios, but the resulting high-resolution images can also be saved as 5-megapixel images.
"This is the next chapter in Nokia smartphone technology," Elop said. "It can capture video with incredible quality."
Of course, the device is still a phone as well and will run on a 1.5 GHz dual-core Qualcomm Snapdragon processor. It will feature 32 GB of internal memory, with the option of supplementing that by 7 GB of SkyDrive cloud-based storage from Microsoft.
The 4G LTE handset further features a 4.5-inch AMOLED PureMotion HD+ display with a 1,280-by-768 HD display in 16×9 ratio.
Included in the AMOLED screen is a Clear Black filter to reduce outdoor glare, and the handset offers a Gorilla Glass 3 ultrasensitive touchscreen as well — one that can reportedly be operated even with a glove on the user's hand.
The 'Cool' Factor
With 41 megapixels, the Lumia 1020 sounds as much like a camera with smartphone technology as a smartphone with a camera thrown in. That functionality might not appeal to every user, but for those who rely on their handset as a camera, it could up the ante significantly.
"The 1020's vast megapixel count is a significant marketing asset because consumers have been well trained that more pixels are better in digital photography," said Daniel Gleeson, mobile analyst at IHS Electronics & Media. "This message is far clearer and simpler than HTC's 'UltraPixel' proposition.
"Also, 41 megapixels outguns even Samsung's camera-smartphone hybrids by more than two to one, although Samsung will correctly point to its stronger but bulkier optics as an advantage," Gleeson told TechNewsWorld.
"IHS believes that Nokia's 41MP technology serves two key purposes," he added. "First, it is a marketing and sales tool to impress consumers. Second, it re-establishes Nokia as a technology leader.
"If Nokia can gather support from the early-adopter community for its innovative technology, that will go a long way to making the Nokia brand 'cool' again," Gleeson said.
A Single Focus
With the New York City event's focus on the Lumia 1020's camera functionality, it's clear that this is where Nokia is betting the device could score with users. The question that remains to be seen, however, is whether that one feature — however important — will be enough to capture mass appeal.
"The camera is one of the key features many users are looking for, so focusing on the camera is important to Nokia," said telecommunications analyst Jeff Kagan.
It might not be enough to rebuild the company, however, without first rebuilding the brand, Kagan told TechNewsWorld.
"Nokia used to lead the traditional handset space much the same way Blackberry led the smartphone space," he explained. "Nokia has tried numerous times to reinvent itself in the smartphone world — they have failed time after time. The secret to Nokia recreating the greatness they once held is to reinvent the brand, not add a camera or other feature."
'Nokia Must Continue to Invest'
Indeed, the "Lumia 1020 alone won't revive Nokia," Gleeson agreed. "The Lumia 1020 will act as a halo product to boost Nokia's brand appeal."
The fact is, "photography on smartphones is not just about having the best-quality pictures," Gleeson stressed. "Sharing pictures to social networks is more important to most consumers than printing."
High-engagement levels, meanwhile, "mean that convincing Instagram users to switch from iPhone or Android to Nokia's platform will be difficult," he added.
There is no Instagram app for Windows Phone, in fact, thus reinforcing the fact that the platform lags behind iPhone or Android, at least when it comes to apps.
"The popularity of Instagram's filters again proves that absolute top-rate picture quality is not actually important for the majority of users," Gleeson concluded. "Nokia must continue to invest in content and services to bolster the range of Windows Phone app choice and quality."