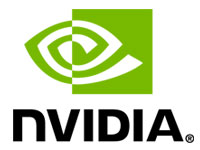 Nvidia last week began test-driving autonomous cars on California roads, after the state's Department of Motor Vehicles gave it the green light, according to The Verge.
The company is testing its Drive PX2 autonomous driving platform, said Rob Enderle, principal analyst at the Enderle Group.
Nvidia recently has made several well publicized moves in the autonomous car arena. It forged a partnership with Baidu this summer to build a cloud-to-car platform for semiautonomous cars. Its Drive PX2 technology will be used in vehicles participating in the upcoming Roborace autonomous car race. Nvidia this fall rolled out Xavier, a system on chip for autonomous cars, which it described as an "artificial intelligence supercomputer."
Nvidia has been testing cars for well over a year — on public and private roads and in parking lots — in order to train its PX2 systems, Enderle told TechNewsWorld.
Where Nvidia Is Going
Nvidia's focus is "on bringing high-level artificial intelligence into the autonomous driving game, especially supporting SAE Level 4 and 5," noted Praveen Chandrasekar, mobility research manager at Frost & Sullivan.
Tesla now uses the Drive PX2 on the self-driving hardware available in the new Model S, he told TechNewsWorld.
Thrashing the Competition
Nvidia is competing with Qualcomm and Intel for the autonomous car industry's business.
Intel, the 800-pound gorilla in the chip market, has been busy:
It secured US$1 billion in design wins with its software-defined automotive cockpit platform;
It set aside $250 million to invest in autonomous driving startups;
It partnered with BMW and MobilEye to establish an open development platform initiative for autonomous driving;
It introduced the Atom 3900 processor for autonomous cars; and
It reorganized its autonomous car efforts into a new unit, the Automated Driving Group.
Still, Nvidia is the farthest along with a solution independent of automakers, said Enderle, and it has the inside track to becoming a standard.
BMW also is partnering with Nvidia, which is "likely to create competition and ensure it isn't held captive by any one vendor," Enderle pointed out.
Baidu Collaboration
Nvidia will use the Drive PX2 in conjunction with Baidu's mapping platform for Level 3 SAE automated driving and above to "create a complete cloud-based platform to support automated driving," Frost's Chandrasekar said. The partnership is will encompass both the United States and China.
AI, supplied by Nvidia, and mapping are "highly crucial for OEMs who are serious about Level 4 SAE and above, such as Ford, Tesla and BMW," Chandrasekar pointed out.
Further, the partnership gives Nvidia tried and tested technology, along with an entry into the China market.
Baidu "is one of the companies that is likely to become a power in self-driving car services," Enderle predicted. "Testing is currently going on broadly all over the world, and even Ford and GM are currently working on this."
However, the cost of the Nvidia-Baidu solution at entry "may be prohibitive for many of the volume OEMs," Chandrasekar pointed out.
Also, OEMs considering the cloud technology "need their vehicles to be equipped with high speed real-time connectivity, which is not a given in the market today" he said.
In addition to its Tesla and BMW partnerships, Nvidia currently has teamed with Daimler, Audi and Ford on autonomous driving, Chandrasekar said, noting that "the risk is that OEMs might simply view it as a technology and solutions provider for autonomous driving."
On the other hand, Enderle said, Nvidia "is the only company that has a packaged solution that works at this time."