Nvidia on Monday announced a powerful new graphics architecture with the potential to blur the line between virtual and actual reality. Nvidia CEO Jensen Huang unveiled the new chips at the company's SIGGRAPH 2018 event in Vancouver, Canada.
The Turing architecture enables a new generation of hybrid rendering that can be used to create cinematic-quality interactive experiences, effects powered by neural networks, and fluid interactivity on highly complex models.
---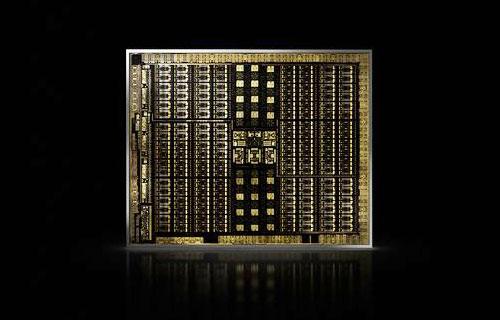 Nvidia Turing Dieshot
---
A wide variety of lighting effects that mimic real life can be rendered with Turing that in the past were just too resource-intensive to create in real time.
"You're moving from a painting to a photograph in terms of rendering quality," said Daniel Wong, professor of electrical and computer engineering at the University of California, Riverside.
"It will allow game developers to create more photorealistic games," he told TechNewsWorld.
"Now when you play a virtual reality game, you know you're in a video game. With ray tracing, everything looks real because light is bouncing around as it does in real life," Wong explained. "It will be possible in the future, with ray tracing, for you not to be able to tell the difference between the virtual reality world and the real world."
Engines of Mass Rendering
Aimed at the US$250 billion visual effects industry, Turing combines two engines to make real-time ray tracing possible. Its RT Cores accelerate ray tracing, while its Tensor Cores are used for AI referencing.
The RT Cores are dedicated ray-tracing processors that accelerate light and sound travel in 3D environments to up to 10 GigaRays a second. Turing accelerates real-time ray tracing operations by up to 25 times that of previous generation chips, Nvidia noted.
What's more, the architecture's GPU nodes can be used for final-frame rendering for film at more than 30 times the speed of CPU nodes.
The Tensor Cores are processors that accelerate deep learning training and inferencing. They're capable of providing up to 500 trillion tensor operations per second.
To help developers take advantage of Turing's capabilities, Nvidia also introduced a new RTX development platform, which includes artificial intelligence, ray-tracing and simulation software development kits.
In addition, it announced the Nvidia NGX software development kit, a deep-learning technology stack to help developers easily integrate accelerated, enhanced graphics, photo imaging and video processing into applications with pretrained networks.
Holy Grail of Industry
"Turing is Nvidia's most important innovation in computer graphics in more than a decade," Huang said.
"Hybrid rendering will change the industry, opening up amazing possibilities that enhance our lives with more beautiful designs, richer entertainment and more interactive experiences," he predicted.
"The arrival of real-time ray tracing is the Holy Grail of our industry," added Huang.
"This is a significant moment in the history of computer graphics," said Jon Peddie, CEO of Jon Peddie Research in Tiburon, California. "Nvidia is delivering real-time ray tracing five years before we had thought possible."
All that power Turing promises won't come cheaply, though.
"Some of the cards will cost up to $10,000, but if you do graphics for a living, that has value for you," observed Bob O'Donnell, chief analyst at Technalysis Research, a technology market research and consulting firm in Foster City, California.
Worth the Expense
Nvidia's initial Turing-based products are the Quadro RTX 8000 ($10,000), Quadro RTX 6000 ($6,300) and Quadro RTX 5000 ($2,300). They're expected to be available in the fourth quarter.
Despite the high price tags, they are in a class by themselves when it comes to performance and capabilities, suggested Anshel Sag, an analyst at Austin, Texas-based Moor Insights & Strategy, in a Forbes post.
No other GPU can render complex ray-traced scenes in real time with just one GPU, which is something the RTX 8000 can do, he added.
Even the best technology is irrelevant if no one uses it. Nvidia appears to have that base covered, though. With the Turing announcement it revealed pledges of support for the new architecture from developers of key graphics applications used by millions of designers, artists and scientists.
Those applications include Adobe Dimension CC, Autodesk Arnold, Clarisse, DaVinci Resolve, Dassault Systemes Catia and Solidworks, Octane Render, ParaView, Redshift, Siemens NX, Unity and Unreal Engine.
The companies' support is a good indication that RTX will thrive, noted Sag.
What About Consumers?
There is still an object missing object from the Turing picture.
It's likely that a part for consumer real-time ray-tracing is in the offing, according to Sag.
However, access for consumers likely is years away, according to Brett L. Sappington, senior director of research at Parks Associates, a market research and consulting company in Addison, Texas.
"This technology is primarily focused on professional graphics use rather than the consumer market," he told TechNewsWorld.
"It could have application in VR, particularly for business use cases. However, it is not likely to be a consumer product for several years," Sappington said.
"Nvidia has shown it's very good over time at taking these high-end technologies and adapting them to the consumer market," Technalysis' O'Donnell told TechNewsWorld. "The challenge with this chip is that it is physically enormous in size, so it may be hard to shrink it down to something consumers can use."