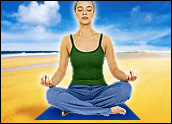 Part 1 of this three-part series addresses the way technology has made prisoners of office workers, who spend large parts of their lives confined to spaces much smaller than the typical jail cell. Part 2 takes a look at some of the technology innovations that might unchain them.
Being tethered to a computer all day is bad for employees' health and for employers' profits, considering healthcare insurance premiums climb and productivity declines with every worker malady.
The latest scientific evidence finds that productivity is reduced even when it appears to be unimpeded. Workers with a variety of medical complaints, from hypertension to arthritis, produce less and at slower rates than healthy workers. This on-the-job production crawl has been dubbed "presenteeism" by economists.
"Companies' on-the-job productivity losses from presenteeism are possibly as high as 60 percent of the total cost of worker illness — exceeding the costs of absenteeism and medical and disability benefits," estimate researchers at Cornell's Institute for Health and Productivity Studies and Medstat.
So why aren't employers more interested in tackling health issues on the job?
Brain Twists
The answer is a mixed bag of the three Ds: disbelief that productivity actually increases while workers roam around the halls socializing; discomfort over telling workers they need to shape up; and doubt over which actions to take first.
In other words, the problem lies more in employer mindset rather than in actual obstacles — but that's beginning to change. The number of employers beginning to tinker with reward programs, wellness programs and work environment tweaks is growing.
"We know that behind the scenes those consequences that are most impactful, that drive employees to do things and change their behavior, are positive, immediate and certain based on the laws of applied behavioral analysis," Kimberly Smithson-Abel, vice president of strategy and business development at Inspirus, told TechNewsWorld. "That's why we are seeing this trend continue to grow, because it works."
However, if employers aren't careful about how they structure incentives, employees will balk. This phenomenon too springs largely from a mindset problem.
"The problem with using healthcare discounts is employees have come to feel that healthcare is a right …, it's an entitlement, it's part of compensation," explained Smithson-Abel. "If you are using healthcare discounts as an incentive, employees may feel that you are taking away something that they are already owed. And the danger could be that you could get disengaged employees."
Using direct rewards, she said, is a better way to keep participation rates high over the long-term.
Small Works
Not every company is willing or able to pony up for a consultancy to tell them how to herd their workers into fitness or wellness programs — and that's perfectly OK, because small changes work too.
The biggest benefits come from non-exercise activity thermogenesis (NEAT), according to James Levin, M.D., a professor of medicine at the Mayo Clinic.
Basically, you burn more calories and get more health benefits overall from short bursts of everyday activity (NEAT) than you do from organized exercise, his research shows.
It's a theory that has won the support of Chip Reaves, CEO and cofounder of Computer Troubleshooters. In 1992, Reaves started his own computer services business in Atlanta, supporting the IT needs of small businesses. In 1999, he merged that operation with Computer Troubleshooters, an Australian IT franchise.
"When I showed up in Australia, I weighed 335 pounds," Reaves told TechNewsWorld. "The franchise people told me later they didn't think I'd make it through the interview because I was so unhealthy and breathing hard."
To fix the problem, Chip intentionally put his office in a mixed-use area.
"I wanted it to be in walking distance of healthy restaurants rather than fast food, and places I and employees could walk to shop or get a haircut," he recalled.
The strategy worked. Chip now weighs 265 pounds and is shooting for 240.
"If you have somewhere to go during lunch or before you go home from work, you'll naturally walk and move more. It's exercise without trying," he said.
Chip is newly married and commuting three times a week from Anderson, S.C., to Decatur, Ga. He's looking to put an office in Anderson, but is having trouble finding a location similar to the bustling Decatur setup.
"Anderson is a typical small, Southern town struggling to revive its downtown, but there isn't much there now," he said. He fears he'll gain the unhealthy weight back when there's nowhere nearby to walk to. His — and his employees' — health is a big enough issue to drive him to keep looking for a better street address.
"When you sit in front of a computer and in a car all day, you're not inclined to go out of your way too move around," said Reaves. "You have to surround yourself with reasons to move, and one way you can do that is simply by choosing your office space wisely."
Self Defense on the Job
Despite the piles of evidence of growing profit drains, some employers remain frozen in place. At least some employees, however, are determined to make a move, even if they have to strike out alone.
For example, take Andrew Drooker, the senior director of emerging platforms at Weather Channel Interactive, who's responsible for all technology — front-end, back-end and back-office — for the third most viewed consumer website, Weather.com. This includes 1,000-plus front-end servers that deliver an average of 50 million-plus page-views daily to desktops and mobile devices around the world. Drooker stares at five monitor screens all day and operates servers remotely while dreaming up things The Weather Channel can do next — like automating thermostats for smart home owners using the Weather Channel's data.
"So, if you want your house to always remain at 70 degrees, the smart home will automatically adjust internal temperature based on the outside temperature and conditions, which it would get from The Weather Channel," he told TechNewsWorld. Perhaps cars too one day will automatically adjust to weather conditions further up the road, based on The Weather Channel data, before car and driver actually get there.
All this dreaming and innovating keeps him glued to a chair in front of a bank of monitors for endless hours. But that sedentary dreaming could turn nightmarish if Drooker didn't make lucid moves throughout the day.
"I do yoga to stay fit," he said. His yoga instructor has shown him how to do stretches in his chair and leaning against his office wall. He also takes breaks regularly to walk the halls in search of food, drink, social encounters or simply a breath of fresh air.
"You must make a point to move regularly, even if you have to set an alarm on your phone or computer to remind you to do it," said Drooker.
The other thing he does to stay fit is to turn off when he gets home. He makes a point of staying away from the computer and other electronics.
"To really turn off, though, you can never, ever tell anyone you're a computer guy, or you'll always be glued to devices," he laughed.
What will it take for health incentive adoptions to be widespread in the business world?
Increased production and reduced healthcare premiums should be enough motivation. Beyond that it's a matter of overcoming inertia and just making a move — any move — no matter how small.