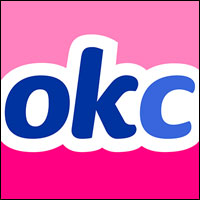 OkCupid has admitted carrying out psychological experiments on its users.
Because OkCupid doesn't really know what it's doing, it needs to experiment to see what works and what doesn't, cofounder Christian Rudder wrote in a blog post.
Every Internet company needs to test different things with users, and website visitors are subjected to "hundreds of experiments at any given time, on every site. That's how websites work," he argued.
"When this story came out, I almost thought 'it's a publicity stunt,'" said Sang Nam, associate professor of communications at Quinnipiac University.
"For website optimization, there must be a series of tests. Whether you like it or not, you are part of the test and contribute to improve the site," he told TechNewsWorld.
"Even without your consent, it doesn't seem to bother you much because 'you' are testing 'the system,'" Nam added.
"However, it becomes a serious issue when similar procedures are taken under the name of 'experiment.' It's because now you become the subject of the experiment. In other words, I believe it's all about how to frame this," he explained.
"Testing usability is not the same thing as manipulating what individuals choose to show on their profiles," Pamela Rutledge, director of the Media Psychology Research Center, or MPRC, told TechNewsWorld.
"The tone of the 'confession' article is flippant — I would guess to engage someone's sense of humor and offset the potential anger at being manipulated," she said. "It smacks of hubris, however, that they have the power to do these things without acknowledging the feelings and experience of individual users."
Removing Profile Photos
In defending his company's actions, Rudder detailed some of the tests — for example, removing photos and text from user profiles, and even lying to some users by telling them they had a 90 percent match with another person when in fact their compatibility score was around 30 percent. Conversely, OkCupid told some pairs with a high compatibility rating that they had a poor score.
The company found that when it removed profile photos for seven hours in January last year, users were 44 percent more likely to respond to messages and continue conversations beyond initial contact. They also were more likely to exchange contact information.
However, when OkCupid turned on profile photos once more at the end of the experiment, many of those conversations soon ended. Profile photos have a large bearing on how users communicate with each other, while other profile information has little effect.
Significant Conversations
Misleading users in terms of the strength of their matches, meanwhile, occasionally led to significant conversations. Almost a fifth of pairs who were wrongly told they were a 90 percent match — when in reality they were 30 percent compatible — exchanged four or more messages. That's the threshold for what OkCupid calls a "meaningful conversation."
Those who were stronger matches and told the contrary still conversed — though likely not as much as if they had known their genuine compatibility.
"The type of material OkCupid was changing would not harm anyone, but it does harm OkCupid's brand," MPRC's Rutledge said.
"Anyone knowing that OkCupid ever suggested bad matches and called them good will now have to wonder if their matching algorithm has any meaning," she noted. "OkCupid just created meaningless matching, so it's great for people who have a sense of humor — but in all likelihood will drive people who are serious about finding long-term relationships to other sites."
OkCupid's privacy policy states that it may use information for research and analysis. That type of disclosure is common among Internet services, which frequently test new features and attempt to learn just how people truly do use their services so they can be optimized.
However, the disclosure of the experiments caused outrage among many OkCupid users.
Emotionally Manipulative
Facebook recentlyfound itself under fire after news surfaced that it had carried out emotionally manipulative tests by tweaking what it displayed in the News Feeds of hundreds of thousands of users.
While it's essential for online services to carry out tests, it is perhaps the manner in which they go about them that causes concern.
"I think use of customers and users without their consent in experiments, for any reason, is unethical and outrageous," said Paul Levinson, professor of communications and media studies at Fordham University.
"People have a right to know if they're participating in an experiment — if their information is being deliberately controlled and manipulated to test a theory, if their activity is monitored beyond just general statistics of how often they log on, etc. The surest to get people angry and wanting to have nothing to do with social media is to make them unwitting guinea pigs," he told TechNewsWorld.
"To avoid any legal dispute, companies should get a consent signed, or they have to have a consent button," Quinnipiac's Nam suggested.
"When users click a consent button, users become valuable resources to their so-called experiments — not as a subject, but as a test participant. In terms of emotional manipulation, I don't think it's a big deal. We have this sad news day once in a while, and even without knowing it, we are greatly influenced by media," he pointed out.
A good website is built upon trust. OkCupid might say they did it for their customers, but they jeopardize the future of the company," Nam emphasized.
"What is quite ironic is that all of these sites have the ability to ask users to participate in research up front," MPRC's Rutledge noted.
"It is both ethically irresponsible and incredibly stupid that they risk brand value by not doing so," she maintained. "It would be very easy to write a disclosure on the types of research they plan on doing without describing the exact data manipulations they plan to make. By offering incentives — reduced fees, etc. — they would have more than enough participants to make this work."