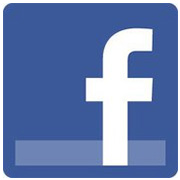 Facebook is moving forward with its acquisition of Face.com, reportedly paying between US$55 million and $60 million in a mix of cash and stock for the facial recognition technology startup. The Face.com technology could give Facebook users quicker and easier photo-tagging abilities, but it also raises privacy questions.
"There are a bunch of concerns here," Ashkan Soltani, an independent researcher and consultant focused on privacy, security and behavioral economics, told TechNewsWorld.
Among them is the specter of hijacked photos, as both Face.com and Facebook have a massive database of face prints, he said.
"This technology allows users to hold up a camera to try to tag pretty much anyone walking down the street," Soltani pointed out.
"It only actually allows the tagging of people that are friends," he acknowledged. "It isn't actually tagging anyone on the planet — but it could."
This technology isn't exactly new, as Face.com has noted.
"Now, lots of developers use Face.com technology to power various apps and make wonderful products," said Face.com CEO Gil Hirsch on the company's blog. "We love you guys, and the plan is to continue to support our developer community. If there are new developments you can expect to hear from us here, on the developer blog, and through our developer newsletter."
Facing a Changing Market
This technology could make it easier for Facebook users to identify people in photos and video, especially on mobile devices. Facebook continues to struggle with its mobile strategy, and Face.com — along with recent acquisitions such as mobile photo editing app maker Instragram — could pave the way to a stronger presence on mobile devices.
Also, Facebook could be looking to acquire talent to help develop its mobile strategy.
"This is really a team acquisition and a brand acquisition," notied Soltani. "They aren't buying it for a database of users. Face.com already is dependent with Facebook. So this is really a headcount acquisition more than a technology play.
Facing Privacy Fears
Facebook already offers advice to users on ways to limit or even eliminate the visibility of photos they may have been tagged in, as well as ways to remove the tags. However, this can be complicated and time consuming.
Still, to what extent is the technology itself to blame?
"Few, if any, technologies are inherently dangerous or threatening — they're simply tools," said Charles King, principal analyst for Pund-It. "But the same hammer used to drive a nail can tear down a wall. Used properly, Face.com could provide the means for enhancing a variety of interactions for Facebook users. But they should also remember that the company's primary commercial strategy has always rested on aggressively collecting/analyzing/selling user information."
Additionally, Facebook has had a tendency to be somewhat cavalier about its customers' privacy, King told TechNewsWorld.
This is especially true since the once privately held company became public and has seen its share price drop rather than rise.
"It would be wise for both users of the its services and regulatory agencies overseeing the company's activities to keep a close eye on its plans for Face.com," added King. "Investors should also be wary, given how a major privacy debacle might impact the value of Facebook shares."
Will Facebook Try to Save Face?
The other equation in all this is whether Facebook, even as a public company, really is all that troubled about users' privacy concerns. Is this something Facebook should address?
"The premise of that question is that they care," emphasized Soltani. "They haven't cared. They've achieved their place in the market by often not caring. So I don't get the sense that they are worried about privacy the way that maybe Google is concerned."
Facebook did not respond to our request to comment for this story.