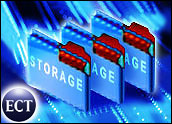 While I must confess I've never been a fan of online backup solutions, there was something about Mozy that tempted me to use it.
Mozy is one of those new breed applications mushrooming under the umbrella Web 2.0, or the New Web.
What's Web 2.0? Best I can tell, it's, in part, about creating a desktop in cyberspace, or as Microsoft likes to refer to it, in the clouds. So among the many applications you'll find on the New Web are word processors (writely.com, zohowriter.com), calendars (calendar.google.com, calendar.yahoo.com) and bookmarks (del.icio.us).
Although an inherent aspect of most Web 2.0 applications is sharing, that's not the case with Mozy. It's strictly a backup utility.
And in its current beta version, it supports only Windows XP, although a Mac client is in the works.
Client Software Required
Creating a Mozy account is simple. You register at the Web site, answer a few demographic questions, respond to a confirmation e-mail and you're in.
Once you create an account, you need to download some software to perform your backups. The software has a nice clean interface and is very intuitive to operate.
If you do have questions about the program, there's an FAQ section at the site and a user's guide — a real rarity with Web-based services — that can be downloaded and printed.
Convenient, Organized
When you boot up the program, it analyzes your system files. The analysis is very fast; it seems as if it's done in the blink of an eye.
From its system analysis, the program creates a list of backup sets. These sets contain files that are logical candidates for backup — Microsoft Outlook files, e-mail files from programs like Mozilla Thunderbird, spreadsheets, browser favorites and such.
You can choose to backup all the files in a set or individual files within one.
You can also create your own backup sets based on criteria such as file type, size, date modified and date created.
This set approach is very convenient because it gives you a starting point for your backup. You don't have to start wandering around the file structure of your storage areas deciding what files to back up.
That's not to say you're barred from moseying around your hard drive for backup candidates if you want to do so. The Mozy software has a file tab that lets you do just that.
Set It and Forget It
When it's time to backup your files, the program first encrypts them — if you choose that option, then uploads them to the Mozy servers. The service uses 448-bit Blowfish encryption. You have the option of using an encryption key provided by Mozy or creating one yourself.
While encryption is relatively fast — the software encoded a 147 megabyte file in about three minutes — uploading was slow for me. That same file took 35 minutes to backup to Mozy.
The good news, though, is that Mozy's software isn't very taxing to a system so you can continue to work with your computer as you would usually do without a hit on system performance.
As in any good backup program, Mozy gives you a number of scheduling options, including at a specific time and at times when your computer is idle.
Mozy offers two gigabytes of storage for free — although you're required to subscribe to a monthly newsletter that hawks products — and reasonable annual rates for greater storage amounts — US$19.95 for 5 GB, $29.95 for 10 GB, and $39.95 for 20 GB.
Mozy is an excellent "set-it-and-forget-it" way to back up important files online.
---
John Mello
is a freelance business and technology writer who can be reached at
[email protected]
.
---

Read More Reviews…
---