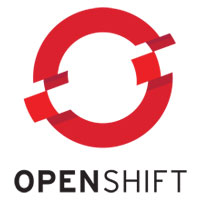 Microsoft and Red Hat on Tuesday introduced OpenShift on Azure at Red Hat Summit 2018 in San Francisco.
This release is the first fully managed, easy-to-use version of OpenShift in the cloud, the companies said. The fully managed integration of OpenShift on Azure means that Microsoft and Red Hat will join to engineer, operate and support the platform.
That combined support will keep it up-to-date with a single unified bill and an integrated support experience, so that in all respects it will run as a native Azure service, said Brendan Burns, a distinguished engineer for Microsoft Azure.
A "one throat to choke" strategy is a key element missing from other cloud-based OpenShift offerings, he said, noting customer feedback on its importance.
"This is a very significant development," said Mike Ferris, vice president for business architecture at Red Hat.
"Our prior announcements were focused on providing customers with a technical integration backed by aligned support," he told LinuxInsider, "but with this announcement we are jointly delivering a solution that creates a first-in-class container service for customers looking to leverage the Azure platform."
---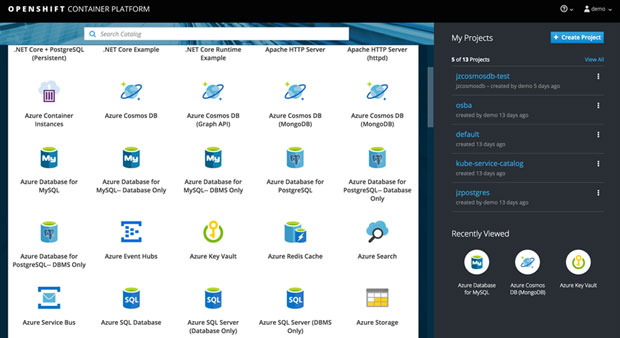 Click Image to Enlarge
---
What It Does
OpenShift is an open source container application platform developed by Red Hat. It runs on top of Docker containers and the Kubernetes container cluster manager for enterprise app development and deployment.
Azure is Microsoft's enterprise-grade cloud platform. Red Hat and Microsoft have teamed up to optimize OpenShift while running on Azure to ensure enterprise performance standards and matching integrated support.
The companies first announced an expansion of their alliance last summer with initiatives designed to enable enterprises to adopt container usage more easily. Among them were native support for Windows Server containers on Red Hat OpenShift Container Platform, Red Hat OpenShift Dedicated on Microsoft Azure, and SQL Server on Red Hat Enterprise Linux and OpenShift.
That alliance now provides much more to customers than the original concept. It will be managed and engineered to make it easier and quicker to use on Azure, Burns said.
Red Hat and Microsoft will extend integrated, co-located Microsoft and Red Hat support to enable these new offerings across platforms. This approach will help to reassure IT organizations that Microsoft and Red Hat will provide a united front to address whatever challenges Docker and Kubernetes may present to enterprises on their path to digital transformation.
Distinct Difference
Red Hat offers OpenShift Dedicated on both Amazon Web Services and Google. However, as Red Hat OpenShift on Azure is operated jointly, customers will receive the benefits of the infrastructure, operations and scale of Azure, along with container, Linux and DevOps expertise from Red Hat.
"The core platform is still OpenShift, creating a consistent platform for app development and deployment in every footprint that OpenShift is offered," said Red Hat's Ferris.
Separate Not Equal
Enterprises see the benefit in using containerized applications to run their mission-critical applications, noted Microsoft's Burns. But most IT organizations have not standardized on a single infrastructure stack.
Heterogeneous environments often use both Windows and Linux platforms. Siloing applications makes it difficult for a business to adopt DevOps practices.
Managing the infrastructure for cloud-native applications and the container platforms that power them is critical to digital transformation. However, managing the infrastructure for these technologies can be complex and time-consuming for already-stretched IT teams, Burns pointed out.
Having a managed service will free customers from having to focus on infrastructure management, allowing them to focus instead on containerized application development leveraging the Azure services, Ferris suggested.
"Faster, more reliable, more scalable applications will result in more rapid and innovative features for end users, backed by both Microsoft and Red Hat," he said.
Problem Solved
Red Hat OpenShift is the first container application platform built from the open source Kubernetes project to support both Linux and Windows Server container workloads in a single platform across the multiple environments of the hybrid cloud.
This breaks down silos and makes it easier for enterprises to pursue a cloud-native agenda, Burns explained.
"Alongside Microsoft, Red Hat is providing a way for organizations to truly make the technology choices that matter to them, from containerized workloads to public cloud services, without adding an equal burden of complexity," said Matthew Hicks, vice president of Software Engineering for OpenShift and Management at Red Hat.
The integrated support teams offer an achievable pathway to digital transformation that offers the capabilities, flexibility and choice required to power the future of enterprise IT, he added.
Benefits Included
Because it is continually updated by developers, OpenShift has a smaller attack surface for vulnerabilities, noted Robert Corradini, director of product management at 5nine. This makes the platform ideal for enterprises who have compliance mandates around open source and free software for those with existing Red Hat licensing deals.
Platform strengths include auto-scaling, which helps manage container sprawl; monitoring, which enables performance insights on each individual container; and security, which looks for abnormalities, he told LinuxInsider.
"One weakness could be the limitations of not being community developed — so less innovation — and also variable cost, which could make expenses unpredictable," Corradini said.
As OpenShift is an open source product, its developer communities can help provide rapid bug fixes pretty quickly. Plus, Openshift is vendor-agnostic, noted Anthony James, CMO at CipherCloud.
"You can move container applications around rapidly and do not have the issues of getting yourself extracted from proprietary platforms," he told LinuxInsider, adding that the managed service for hybrid clouds provides customers with a single point of contact for planning, implementation and support.