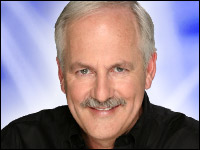 Last week was an interesting week, with increasing coverage of the Oracle vs. SAP trial and word out that Larry Ellison had put a bounty out on HP's new CEO Leo Apotheker so his attorneys could chew him out on the stand for taking Larry's buddy's job.
At the same time, Google gave its employees a whopping 10 percent raise and US$1,000 bonus just for showing up on the job, which suggests that Google must have become a rather nasty place to work this year. I think there are some good lessons in both events, so that's what I'll cover this week.
I'll close with my product of the week, Xbox Kinect, which finally got me to retire my Wii.
Where in the World Is Leo Apotheker?
This was actually getting to be rather funny by mid-week, with a lot of us in search for title variants on "Where's Waldo" and "Where in the World is Carmen Sandiego" to apply to this rabid search by Oracle for the ex-SAP CEO who is now at HP — well, sort of.
I say "sort of," because no one at HP would say where he was, officially, though there were reported sightings in Germany, France, the United Kingdom, Texas, and Massachusetts. Maybe Larry should have hired Dog the Bounty Hunter and lent the guy only of his fighter jets in order to hunt down Leo.
Larry got on the stand last week and seemed to help SAP substantially, which shouldn't have really surprised anyone, but the focus on Apotheker — given HP's long partnership with HP — remained troubling.
This seems very personal, particularly given that SAP has already stipulated it was guilty, and the trial is now about trying to figure out what the judgment against the company should be. This hasn't proven easy, because Oracle never lost use of the property that was stolen — and SAP lost millions over the attempt, so it didn't benefit.
This would be like someone making a copy of your car, selling it for less than it cost them to make the copy, and then having to pay back the buyer after the copy was destroyed by the police . You might conclude the poor fool thief likely paid enough and, if convicted of anything, should be convicted of being terminally stupid.
Oracle increasingly just looks like a bully, and the entire reason for getting Leo Apotheker on the stand appears to be just to punish the guy for taking a job that belonged to an executive, Mark Hurd, who got fired for an inappropriate relationship and lying to his board. Based on what we know, there was no proof of the affair — Hurd was basically fired because he either lied really badly or truly sucked at telling the truth.
This last appears to have scared Larry Ellison half to death, because it implies that Larry too could get fired, if he were accused of sexual harassment and sharing insider information — regardless of whether he did both, because the first would be a given. The down side to a hound dog reputation.
Other than the fact that Larry is becoming a reality show in and of himself (I expect him to hook up with Snooky next), the lesson here is that perceptions matter, and Hurd lost his job due to not managing the perceptions that surrounded him. Oracle may be in the process of losing the 100,000 customers it shares with HP by going after HP's CEO this aggressively, because those customers are likely scared half to death. This last suggests the real damages in this case may be self-incurred on both sides.
Google Has Crazy Money
In a world where it is more typical to see a company take any extra money it might have and fold it into the compensation it gives its top executives, it is kind of nice to see Google help its employees by giving all of them a 10 percent raise and a $1,000 bonus.
There are a lot of examples where overpaying CEOs just seems stupid. Even though I'm sure it was more appreciated by employees everyplace, Google's approach wasn't very smart either.
I'm guessing no one actually studies Hertzberg or Maslow anymore — the two guys who did the definitive work on compensation and motivation, who are now spinning like tops in their graves.
This is because when you give out anything equally like this, it simply rewards showing up. In a competitive situation, in which someone wants your employee, it simply means that outfit has to bid up 10 percent more and, individually, that really isn't that difficult — particularly if your employee is highly valued.
In addition, when you build this into salaries (the $1,000 bonus aside), you now have a fixed cost. If you don't have the money the following year and decided to cut salaries, it would do catastrophic things to productivity (this is why you read Hertzberg and Maslow), because people have massive problem with getting paid less. In this example, the result would be an even bigger problem than the one you were probably trying to solve.
Instead, this money should have been put into a reward pool and allocated based on performance — not only in cash, but in recognition events and awards. This last is because people are working for status, and events and awards — if done correctly — are more effective at providing status than money is. And, if you don't have the money in a following year, you can scale back the awards and bonuses more easily than you can salaries.
For a company that is supposed to specialize in providing information based on increasingly powerful search technology, it is surprising that it doesn't actually seem to research major decisions like this. Being successful isn't just about making fast decisions; it's about making fast good ones. And Google seems to forget the "good" part with surprising frequency.
Wrapping Up
There is a debate going on between whether our future will be more like Huxley's Brave New World or Orwell's 1984. There is a telling cartoon that separates the predictions.
Orwell was afraid we would become a captive culture, and knowledge would be banned. Huxley feared that we would become a trivial culture, preoccupied with some equivalent of reality TV shows, instant gratification and ego feeding.
I'm becoming increasingly worried that companies like Google are helping create this new Huxley world, and folks like Larry Ellison are taking advantage of it. I don't see either as a good thing.
Product of the Week: Xbox 360 With Kinect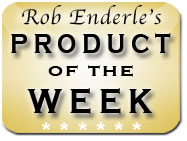 I confess I put my Xbox aside — and my PS3 was being used only for Blu-ray movies — some time ago, as I got a bit too hooked on the Wii for a couple of years. However, the Wii lost its luster last year, as I tired of the games and the really crappy graphics. Well, I picked up a new Xbox 360 with Kinect last week, and I have been having a ball looking like an idiot in my living room as I jump and gyrate in high-definition pleasure.
This thing is actually a lot of fun, and the bundled games — like they were with the Wii — are good enough to get started. The technology behind Kinect is more advanced than that behind PS3's Move — and personally, I'd just as soon lose the controllers if I'm flinging my arms around (too many close calls between my TV screen and the Wii).
There is also an interesting backstory on how Apple almost got Kinect itself, but it was such a pain in the ass during the initial meetings that the inventing company went to Microsoft instead.

Kinect for Xbox 360
A couple things: If your TV is wall mounted and on a swivel, like mine is, look for a TV mount for the head unit, due out in about a week. It will make a big difference.
Also, if you are playing side-by-side, you can get hit hard by the person you are standing next to. While that is better than being hit by a controller, it still isn't a great deal of fun — so watch your separation.
While I expect folks that have PS3s will gravitate toward Move and those that have Xbox 360s will gravitate toward Kinect, Kinect for me is better, and it represents one of the most innovative products Microsoft has ever brought to market. So, the Xbox 360 with Kinect is my product of the week. (My wife is hoping it will actually teach me how to dance. Not sure if that is a good thing.)
---
Rob Enderle
is a TechNewsWorld columnist and the principal analyst for the
Enderle Group
, a consultancy that focuses on personal technology products and trends.