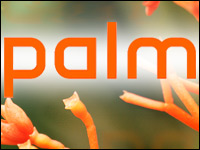 One year after first showing the world its Pre smartphone, Palm on Thursday announced a new generation of the device at the Consumer Electronics Show. It also unveiled an upgrade to its Pixi, a smaller smartphone that relies on the same webOS software as the Pre.

Palm Pre Plus
These, the Pre Plus and Pixi Plus, will debut on Verizon's network Jan. 25.
They include some new features, such as three-dimensional games and the ability to act as mobile hotspots for up to five other devices. The Pre Plus does not have a physical button on its face, unlike the original, and it's doubled its memory capacity, while the the Pixi Plus gains WiFi capabilities. Palm also opened up its developer program to encourage the creation of apps for its webOS platform, which powers all generations of the Pre and Pixi.
About the Pluses
Both Plus devices will have Palm's Synergy information aggregation feature, universal search and gesture-based navigation. They will also have full QWERTY keyboards, an integrated global positioning system (GPS) and a removable battery.
Both Pluses come with a charger/micro USB connector with USB 2.0, USB mass storage mode, proximity and a light sensors, an accelerometer, multimedia options and access to Verizon Wireless' VZ Navigator app, which offers voice turn-by-turn directions.
Communications capabilities for both include messaging support, email and Microsoft Exchange server support. The devices support WiFi 802.11 b/g and Bluetooth.
Both devices are backed up automatically daily once users create Palm profiles. Users can restore that data by signing into their profiles. They can also erase their data remotely through SMS messages if their phones are lost or stolen.
The Pre Plus has a 3 megapixel (MP) camera with LED flash and a slide-out QWERTY keyboard, measures 2.35 by 3.96 by 0.67 inches, and weighs less than five ounces. It has 16 GB of storage for applications and media, an upgrade from the original's 8 GB.
The Pixi Plus has a 2 MP camera with LED flash and a fixed QWERTY keyboard; measures 2.17 by 4.37 by 0.43 inches, and weighs 3.26 ounces.
Using a Palm app, the Plus devices can be connected to company networks or be employed as 3G mobile hotspots that can support up to five WiFi-capable devices simultaneously.
This capability has to be purchased separately and added to a voice and data plan.
Games and Other Stuff
During the launch at CES, Palm announced that 3-D games are available on its webOS platform. Six are from EA Mobile, a division of Electronic Arts — "Need for Speed Undercover," "The Sims 3," "Tetris," "Sudoku," "Scrabble," and "Monopoly."
Other games are Gameloft's "Let's Golf!," "Asphalt 5: Elite Racing," "The Oregon Trail," and "Brain Challenge." Glu Mobile's "Glyder 2;" and Laminar Research's "X-Plane" are also available on webOS.
Palm also announced that video recording, editing and sharing capabilities will soon be available for webOS. These capabilities will be delivered automatically to current and future users of the Pre and Pixi lines through updates.
Getting More Apps
Palm also opened up its developer program and announced a US$1 million developer Hot Apps bonus program. This program runs Feb. 1 through May 31 and will award $1 million to the most successful apps distributed during this time frame.
Whether or not Palm succeeds in getting developers to work on webOS apps is open to doubt. "The problem Palm has is attracting enough developers," Allen Nogee, a principal analyst at In-Stat, told TechNewsWorld. "The $1 million prize is good, but the key is to get enough revenue, and that's where the iTunes App Store shines."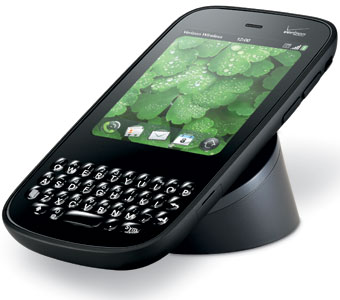 Palm Pixi Plus
Reviving Palm's Fortunes?
Palm will also unveil two devices running webOS on AT&T's network, although what they are is unclear. "The devices will likely be very similar to the Plus devices, as Palm will focus on expanding its base of developers," said Chris Hazelton, a research director at The 451 Group.
The Pre and Pixi have been heavily overshadowed by the iPhone and Android phones since their launch, though with the Plus devices and new carriers, the vendor hopes to improve its fortunes.
"The launch of webOS devices on the two largest U.S. carriers is a big win for Palm," Hazelton told TechNewsWorld. "There is significant pent-up demand among Verizon Wireless subscribers. The Pre and Pixi were essentially held back in the U.S. by running on a carrier that continues to see losses in post-paid subscribers."
That carrier Hazelton refered to is Sprint, with which Palm first launched the Pre and Pixi last year. Sprint will continue to sell Palm devices because it has profited from the Pre and Pixi, Hazelton pointed out.
Palm's strategy is probably to take the scattergun approach that has served it well before, Hazelton said. "Palm saw significant uptake for its previous mid-range smartphone, the Centro, when it was offered on multiple carriers, and it wants to repeat that success with both the Pre and the Pixi," he explained.