Amy Slater is vice president of inside sales for Palo Alto Networks.
In this exclusive interview, Slater offers her insights on how women can excel as sales professionals.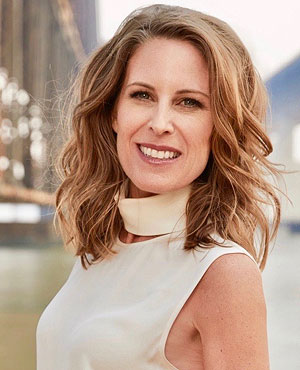 TechNewsWorld: What did you learn in your many years of being involved with high-tech sales?
Amy Slater:
One of the life lessons I've learned and that I speak about fairly often is that we can't be afraid to be our own advocate. You must be your own advocate. Women so often fear that they're bragging or self-promoting, but that's a bad thing. Men don't feel that way.
I learned that I need to lobby for myself and create my story so people would know what I stood for. I need to create my own personal brand. I've also realized the importance of being authentic and trying to figure out what you stand for — having a point of view. You need not try to be like other people, but to be yourself.
People have a fear that if they show any type of vulnerability, that's a bad thing. But I've learned over time that people want to work with and learn from humans. I've modified the way that I was leading, and in doing so I've become more approachable. Instead of being stiff and by-the-book, I started to create my own brand of being human. We all need to be human at work. If you're human at work, you can drive so much more productivity and loyalty and interest in your company. Finally, making mistakes is a requirement. You don't have to be perfect.
TNW: What does it mean to be human?
Slater:
Being human means not being afraid to approach people, to ask them how they're doing, to show that you aren't a corporate suit. To be OK talking about things. It's about having empathy, understanding and appreciating that people have different family lives and different interests, and encouraging diversity.
Being human is also encouraging people to be individuals. Companies can be so much more innovative when there's that kind of diversity, and when their employees are human and not robots doing the same thing.
TNW: How is your career evolving and changing? What's in the future?
Slater:
I think it's evolved a lot in the last couple of years. What's been so exciting is to get to a place in my career when it's not just about having active leadership, but about being a thought leader. My job is to help my company grow its revenue, but my job is also to grow and develop people — not just the people who work directly for me, but people who work across the ecosystem. My role has evolved to inspire people.
In addition to doing my day job, I'm continuing to do public speaking. It's really about putting it all together. My world is not just the office where I sit — it's about being a part of the industry, a part of the community. I want to be engaged in helping young women, in particular, grow and develop in their careers faster, with their eyes wide open. I have three daughters, so I also have a vested interest in that. I feel like it's evolved so that my job is not just about a title.
TNW: What challenges have you faced as a woman in a tech field?
Slater:
Being the only woman in a room can be lonely, which leads to a feeling of not being heard, because you're one person in a room full of men. Being taken seriously can be a challenge. I don't feel that any of it is malicious on the part of men; it's more just unconscious bias.
People hire people who look like them and act like them, because they feel like they know what they're going to get. Since the industry is male-dominated, many people don't know how to handle women. It's just a byproduct of ignorance.
TNW: Are things changing?
Slater:
Awareness is starting. If we don't develop an inclusive culture, what good is diversity? The awareness in our industry has been raised, and we're seeing a slow shift. It's got to be owned by men and women. That's why it's important for young women to get into tech.
It's a self-fulfilling prophesy. If the companies don't create an inclusive culture, no one will want to go into the field. You are seeing things around diversity and inclusion in colleges and universities. They're being educated not to accept something that's not inclusive, so they're going to start demanding that kind of inclusion.
TNW: How would you define inclusion?
Slater:
Inclusion is essentially allowing women to have a seat at the table and to be part of the community. It's a lot of the very subtle things. There have been things published about the tech bro culture. It's in the language. It's using inclusive language — terminology like "the guys" or "one of the guys." A lot of inclusion has to do with the language we use.
TNW: What advice would you give to girls and women who are interested in working in the tech field or starting their own tech business?
Slater:
I would say to not be afraid, and really that anything is possible. Tech companies want women. They don't always know how to bring them in, but they want them. It's a great time for young women who are thinking of tech. There's a spirit out there that wants diversity in thought. I don't think it's lip service anymore. Ask a lot of questions, and don't be afraid because it is still so male-dominated. Don't let that hold you back.