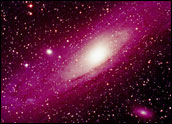 Billionaire Microsoft cofounder Paul Allen has launched a new company that will launch payloads into space from a monster aircraft.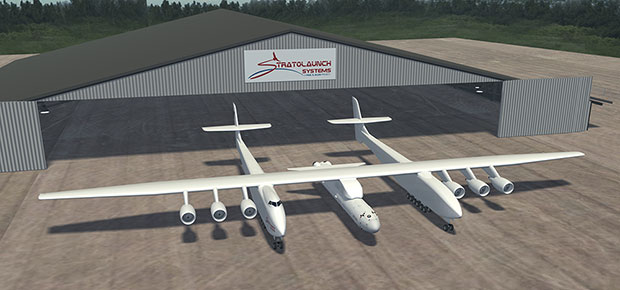 Stratolaunch Systems
Allen's set up a new company, Stratolaunch Systems, for this project.
He has revived his relationship with aerospace pioneer Burt Rutan to further his plans.
Allen and Rutan first teamed up on SpaceShipOne, a suborbital air-launched spaceplane that completed the first manned private spaceflight in 2004.
Stratolaunch Systems expects to launch its first flight in five years' time.
About the Stratolaunch Project
Allen's apparently planning to launch satellites, and eventually space vehicles carrying humans, from an airborne mother ship. This ship will be a combination of older Boeing technology and cutting-edge booster designs.
The carrier aircraft, which Stratolaunch claims will be the largest aircraft ever flown, will be one of the three major components of a mobile launch system.
The other two will be a multi-stage booster made by Elon Musk's Space Exploration Technologies; and a state-of-the-art mating and integration system to be built by Dynetics.
The carrier will climb to 30,000 feet and then launch a rocket from beneath the fuselages.
This method is expected to be less expensive than launching satellites into orbit from a ground launch pad, which can cost between US$30 million and $200 million, according to reports.
More on Stratolaunch's Technology
The carrier will have two fuselages and six Boeing 747 engines. It will weigh more than 1.2 million pounds and have a wingspan of more than 380 feet. It will require a runway 12,000 feet long for takeoff and landing.
The mating and integration system will allow the carrier to be equipped with a booster weighing up to 490,000 pounds.
Stratolaunch will build the carrier in a hangar which will soon be constructed at the Mojave Air and Space Port in California.
The company signed a 20-year lease for 20 acres of land at the air and space port earlier this year.
How Stratolaunch Will Be Used
Initially, Stratolaunch will ship unmanned payloads into space.
After the company's sure of the system's safety, reliability and operability, it will launch manned flights into low earth orbit.
A low earth orbit is one that's 100 to 1,240 miles above the earth. All manned spaceflights with the exception of those in the Apollo program, which went to the moon, have been either in low earth orbit or sub-orbital, meaning they do reach space, but don't complete orbit the earth.
The carrier will operate from a large airport or spaceport such as the Kennedy Space Center. It will be able to fly up to 1,300 nautical miles to reach the point from which it will launch its payload.
Dreams or Destiny?
Perhaps Stratolaunch is being overly optimistic in scheduling a first flight within five years.
"Any new technology will go through some growing pains, suggesting this schedule is likely overly aggressive," suggested Rob Enderle, principal analyst at the Enderle Group.
However, "the base technology has been used for space weapons and, initially, it's not for passengers, which should allow it to reach market relatively timely even it if misses this initial date," Enderle told TechNewsWorld. "In short, I expect it to be late, just not years late."
Stratolaunch apparently envisions strong demand for its services, mentioning a logjam of missions queued up for launch facilities and its quick turnaround between launches.
"We think there's going to be quite a demand for tourism, for transport to private space stations for science missions, and from sovereign clients — countries who don't have their own space missions but want to take advantage of commercial space capabilities," Alex Saltman, executive director at the Commercial Spaceflight Federation, told TechNewsWorld.
"We won't know for sure until it's proven, but I hear there's a lot of interest," Saltman added.
The Commercial Spaceflight Federation is an industry association of more than 40 businesses and organizations working toward realizing commercial human flights into space.
Stratolaunch Systems was not reachable for comment for this report.