Philips Lighting on Monday unveiled its Philips Hue white ambiance connected light bulbs.
Designed to feature more natural light, the bulbs can gradually brighten in the morning to help users wake up naturally, while at night they can dim to help ease users to sleep.
They also deliver a color temperature range — from cool daylight (6,500K) to warm white (2,200K) — that can be adjusted via a connected dimmer switch or through an app on a smartphone or tablet.
The bulbs can be programmed with routines throughout the day, the company said. A nightlight minimizes exposure to blue light, which can disturb sleep cycles. During the day, the light can be adjusted for work, reading, relaxing, to get energized or to unwind.
"We're at the start of a phenomenal shift in the industry with Philips Hue lighting system for the home. It enables consumers to create entirely new experiences," said Chris Worp, leader of Philips home light business, in a statement provided to TechNewsWorld by company spokesperson Siarah Khan.
"Philips Hue white ambiance is the ultimate white light bulb, offering the full spectrum white light to complement your daily routines, whether it's to wake you up naturally, feel energized or fall asleep peacefully," Worp said.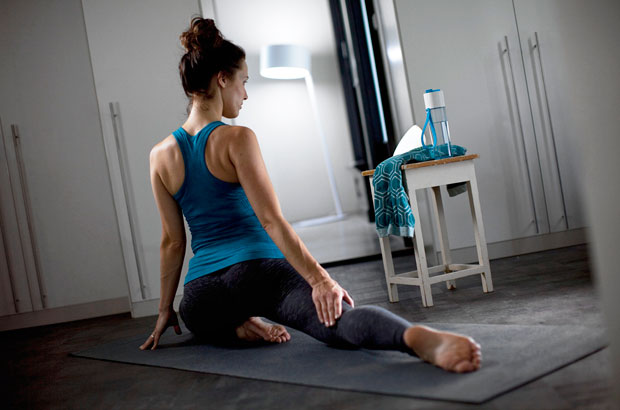 Philips Hue white ambiance lamps will be available in North America and Europe this spring as a starter kit with two bulbs (800 lumens at 4,000K), a bridge that supports Apple HomeKit, and a Philips Hue dimmer switch.
Natural Light
The LED bulbs are designed to change in temperature throughout the day, which is a major step forward from traditional lighting solutions that offer only dimming and adjustment of brightness, according to Philips Lighting.
"LEDs have opened up opportunities in lighting that weren't available with incandescents or fluorescents," said lighting designerRandall Whitehead of Randall Whitehead Lighting Solutions.
"We are now able to create tunable light that varies not only in intensity but also in color temperature," he told TechNewsWorld.
"What the Philips team has done is give us the ability to align the illumination in our homes with our circadian rhythms," Whitehead added. "This is the body's response to light and darkness and what affects our wake/sleep cycle. The Hue system helps us align our interior illumination with the lighting of the natural world."
Better Sleep
Because the bulbs can align with the circadian rhythms, the body's so-called biological clock, it could mean a more restful sleep as well as a less jarring way to wake up.
"The ability to adjust color temperature means this bulb could help you sleep better," said Rob Enderle, principal analyst at the Enderle Group.
"It adjusts gradually to wake you up, but it is also designed to help you at night," he told TechNewsWorld.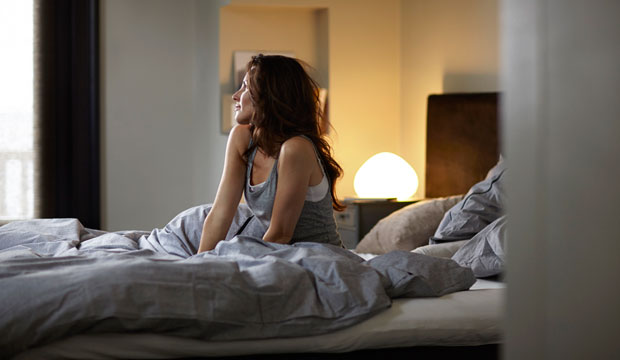 Studies have suggested that exposure to certain light at certain wavelengths canimpair sleep patterns by throwing the body's biological clock out of order.
"A light without blue for night is ideal for helping you sleep," Enderle added.
From Connected Lights to a Connect World
The Philips Hue ambient lights are designed to work with other apps, products and platforms, including the Nest Learning Thermostat, Nest Cam, Nest Protect and other smart home devices such as the Amazon Alexa. The lights also are compatible with more than 600 third-party apps.
Philips Lighting has announced partnerships with telecom companyKPN, insurance firmAXA and energy companyEngie to increase adoption of connected lighting, which it has called a cornerstone of the Internet of Things.
"This is a potential gateway drug to the connected home. If people adopt these connected lights, it gets them more comfortable with other automated controls," said Enderle.
"Users need to see how well it works to see the potential," he said.
"The problem is that Philips hasn't done a good job of promoting the connected lighting solutions to date, and it has undermarketed the benefits," Enderle noted. "If people don't know about [them], they might not buy the product, and that's a shame because there is a lot of potential. It needs to have the spotlight cast on it."