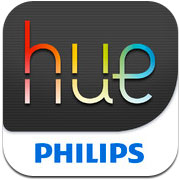 Dutch electronics giant Philips, which launched its Hue Web-connected LED home lighting system in October, released a development kit Monday in the hopes of integrating official applications — and more possible home uses — for its technology.
Developers can use the API as they choose, and can keep all their earnings from commercializing products. Some have already developed unofficial Hue apps, and Philips is trying to organize a robust development community that can lead to other potential devices for consumers to monitor and control home environments.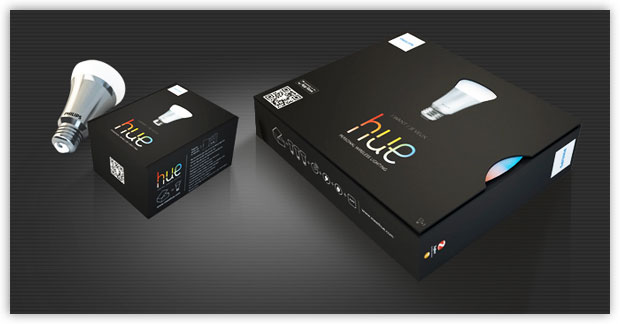 The Hue Lighting System
"It's my understanding that Philips does see a broad market for this offering and has invested appropriately in developing and promoting the product and the technology behind it," said Jonathan Collins, a principal analyst at ABI Research.
"There's a market for not just light bulbs, but also for connecting devices in the home," Julien Blin, a directing analyst at Infonetics, told TechNewsWorld. "But, until you add more intelligence — meaning if you can make it connected to all other appliances in the home and add a smart algorithm that could learn and predict personal behaviors — this might remain a science project."
The Rules for Hue Devs
Developers will have to bear the liability if anyone is harmed using those products. They must register their apps in Philips' whitelist, and they can't use the names "Hue" or "Philips" in any logo or graphics.
Philips will inform developers before rolling out updates to the Hue platform and will maintain backwards compatibility for the interface.
Any improvements in the API or Philips' materials suggested by developers become the company's property if they are adopted, and will be open to everyone for use.
Philips is working on iOS and Android software development kits which will be released later in the year.
Philips did not respond to our request to comment for this story.
Router-Ready Bulbs
Users have to first connect a Hue bridge to a router using a LAN cable. After downloading a Hue app to their smartphone or tablet, they then can create a Hue account. This lets them access their Hue lights from anywhere in the world through a Web browser or through the Hue app.
The first time users log into the Hue dashboard, they must be connected to their home WiFi network. This links the Hue bridge to their account.
For the back end, Hue uses the ZigBee Light Link profile to communicate to a gateway device plugged into a power outlet, and to an Ethernet connection to the Internet, Collins said.
"If you already have a ZigBee wireless solution the lights should work with that, although you'll likely have limited functions unless that existing application has Hue features," Rob Enderle, principal analyst at the Enderle Group, told TechNewsWorld.
About the Hue Bulbs
Hue bulbs cost US$200 for a pack of three at the Apple Store or from Apple online. Although they're supposed to be sold exclusively by Apple, the bulbs are also available from Amazon for $280.
The bulbs put out the equivalent of 50W of light and use 80 percent less power than traditional light bulbs. They can be used in existing light sockets.
Each 3-pack of Hue bulbs comes with a bridge, a power supply for the bridge, a LAN cable to connect the bridge to a user's router, and download instructions. Up to 50 Hue bulbs can be connected to the bridge.
Philips is working on additional features for the bulbs, including a geolocation service that can sense when a consumer is close to home for turning on lights, and integration with sound and video.
The Technology's Bright Future
Philips includes preselected settings in its "Light Recipes" feature that let users change the lighting for specific needs, such as relaxing or reading. Users can tweak these settings.
"There are any number of applications that can leverage (the Hue) communications infrastructure, and the capabilities of a smartphone," Collins told TechNewsWorld. "Lights could be controlled by voice or location or music, for example."
Demand for home automation offerings "is growing significantly," he said. "Handset connectivity leverages not only the huge handset customer base, but also an environment where the creativity of app designers can be leveraged to extend the appeal of the Hue offering."