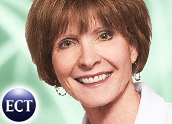 Brian DeWolfe, senior property manager at Lincoln Property, has a big challenge. The high-end properties he manages in the fast-growing south Florida region require security; indeed, it's one of the biggest line items in the budget, as well as a big draw for potential tenants. Physical security costs money, but market forces require cost-cutting without reducing overall security. He could use a technology helping hand.
Physical security is coming of age — and not a minute too soon. While we tend to focus much of our attention on information security, we often forget that we have the same needs with regard to physical protection. It's not limited to the buildings where we work and live: growing threats to critical infrastructure are forcing us to take a serious look at how we can bring physical security into the 21st century. In this article we take a look at a simple situation — property management — and explore how new advances in technology are bringing solid, quantifiable benefits.
Providing physical security for a property, whether residential or commercial, usually depends on having physical officers on site to patrol the property, man the gatehouses, investigate suspicious activities, etc. But no budget is large enough to hire all the guards that would be needed, so property managers looked to closed circuit TV (CCTV) and sensors to be virtual eyes and ears that supplement the human element.
Intelligent Monitoring
Great in theory, but not so good in practice. Let's take the case where someone's car was vandalized over the weekend, and the owner reports it to security on Monday morning. The incident was caught on tape, so it should be easy to figure out who is responsible. In reality, however, someone will have to watch 48 hours of videotape, fighting boredom to find the critical bit of information that will solve the mystery.
One company set out two years ago to change all that. 50 State Security Services Inc., founded in 1971 and based in North Miami, has its roots in the guard business. 50 State President John Williams leveraged his background in IT and network security to find technology solutions to operational problems. His vision was a central monitoring center where intelligent digital feeds from multiple cameras and sensors would flow into a single command and control station, allowing a few guards to easily monitor multiple locations.
50 State held out the promise of saving property owners money, while providing even better security. The intelligence applied to the electronic information consists of three aspects:
Motion-activated recording — eliminating the need to search through hours of tape to locate events;
Highlighting video feeds where activity is taking place — enabling the guard to quickly notice something unusual; and
Event correlation — when 10-12 alarms occur simultaneously, it may represent derivatives of an initial action, or a multiple threat situation.
While DeWolfe's organization still employs guards on-site during normal business hours, after-hours help was no longer needed. Instead, electronic feeds are sent to a central station where a single monitor can display nine video feeds in a 3×3 grid. The guards who oversee the monitors are alerted by a color change on a cell of the grid whenever something is happening. This allows them to be instantly alerted to any unusual activity.
Major Payback
According to DeWolfe, "This added intelligence can provide even better security than you would have with on-site officers, since a guard looking at monitors night after night could get drowsy at 3 a.m., potentially fall asleep, or have his attention diverted for a moment during a critical time. This new technology ensures monitored activity is recorded and alerts personnel of an event so a roaming officer can be dispatched, law enforcement alerted, or other actions — such as a bullhorn alert to the intruder that he has entered a secure area — can be taken. And the payback is huge — for every $100K we save in annual costs, the capitalized value of the property increases by approximately $1.4 million."
Other companies retain multiple guards 24×7 but look to intelligent physical security solutions to improve the effectiveness of these resources. Belinda Guevara, property manager of the Continental Group, is responsible for a 268-unit residential property on an exclusive island just off Miami. While anyone can get on the island, only residents and authorized guests are allowed onto the property itself. Guevara employs guards around the clock, but relies on feeds from cameras and sensors located around the property to send information to a central location where a single guard can monitor everything.
"The quality of this solution is much better than the old videotape system," according to Guevara. "Because our central consoles highlight problem areas, the guards monitoring them are much more productive, and can focus on areas where their presence really makes a difference. The high-quality video lets them quickly zoom in on a license plate, a face or an obscure corner of the property. This lets us stop problems or investigate after the fact."
Split Responsibilities
While the technology holds great promise, vendors face the difficulty of finding the decision-maker in an organization. Physical and cyber security are often intermingled, with many groups playing a part: physical plant security, IT, facilities management, even information security, and no one group may have ultimate budget responsibility. Starting at an operational level, with first-line managers, will probably not be the best approach, since there needs to be strong communication of the value to appropriate levels within the organization.
The CFO — with a strong value proposition of cost-savings, the COO — who knows all the aspects of the business, and the CEO — who wants to change and improve, will probably need to get involved, since high-tech physical security can play a key role in future disaster preparedness.
A Broader View of Intelligent Physical Security
50 State's Williams explains that this is just the first step toward intelligent physical security in the broadest sense. "A large office complex, a campus, a huge residential area — all are concerned about natural and manmade disasters. To deal with them, information is key. Information on electricity, biohazards, fire, unauthorized entry — you need it all in one place, but today it is in multiple places. Eventually it will all come together — and security is the easiest entree into that.
"We do a lot of scenarios in order to show management how intelligent physical security can help them with real-world problems. For example, say you have a 30-story office building, and someone has just shot a guard and then took the elevator to the 21st floor. What do you do? No one has enough information in a time of crisis: 90 percent of the mistakes people make are due to lack of information," according to Williams. "You need to pull together all the information — who is on campus, which building are they in, etc.
"In the movies, there are always experts at the central command station, but in reality this doesn't happen. Guards may be temps, they may not know the building, and they don't know where everyone is at a given moment. We have the ability to see where everyone is, physically, and match that information to what the sensors and cameras are telling us."
Imagine this type of technology brought to bear on border security, port security, or on any aspect of critical infrastructure. It's not a question of whether, but of when. When physical security meets cyber-security, it's a win-win.
---
Tanya Candia
is a consultant and expert on information technology (most notably data management and security), business management and marketing issues. As president/founder of Candia Communications, she consults with a variety of companies on busienss, strategy and maketing programs. Candia can be reached at
[email protected]
.
---