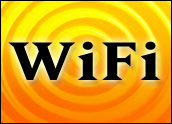 Users of mobile devices on GSM networks may soon be able to roam seamlessly from one WiFi hotspot to another without having to repeatedly log in and authenticate their devices.
The GSM Association (GSMA) and the Wireless Broadband Alliance (WBA) are collaborating to create technical and commercial frameworks for WiFi roaming.
The idea is to let mobile devices seamlessly connect to WiFi hotspots using a SIM card.
"We expect six steps to seamless WiFi roaming in the next three to four years," Sue Rudd, director of service provider analysis at Strategy Analytics, told TechNewsWorld. "WiFi is about to become a seamless interoperable element of mobile networking."
The Technology for the Project
WiFi roaming will be based on the WBA's Next Generation Hotspot (NGH) program and the WiFi Alliance's Passpoint certification technology.
The NGH initiative was launched in June. It lets mobile operators to offload users from their mobile broadband networks. NGH hotspots offer similar levels of security as cellular networks do. Features include end-to-end radio link encryption and SIM authentication.
"The goals of Next Generation Hotspot are simplicity and security," Strategy Analytics' Rudd said. Hotspot 2.0, which is the technology used for authentication and roaming in NGH, is based on existing industry standards and "solves several key problems that have been barriers to widespread use of WiFi."
The WiFi Alliance's certification technology will be introduced in phases.
Phases of the Passpoint Certification Technology
Phase one features, which are scheduled for release mid-year, include network discovery and selection, seamless network access and secure authentication and connectivity using the WPA2-Enterprise standard.
WPA-2 is the implementation of the IEEE 802.11i standard. It supersedes the previous Wired Equivalent Privacy (WEP) standard.
Phase two features are scheduled for introduction in 2013. They consist of a streamlined process for account provisioning that will be common across vendors as well as mechanisms to support operators' subscriber policies.
In March 2011, the WBA launched the NGH trial project, led by AT&T and Cisco, Strategy Analytics' Rudd said.
The End of Free WiFi?
The seamless WiFi roaming project may see consumers having to pay for WiFi access at more places. The GSMA and the WBA are now working on common guidelines on security, billing, data offload and other features.
"WiFi is changing from the low-cost unmanaged broadband technology everyone uses at home to carrier-class managed public hotspots that authenticate users and offload selected traffic from 3G and 4G mobile broadband," Strategy Analytics' Rudd said.
"Anything worth doing is worth doing for money, and that's the mantra for mobile operators," Carl Howe, a director at the Yankee Group, told TechNewsWorld. The idea of imposing an extra charge for WiFi "has been raised a few times and hasn't gone really well."
Charging for WiFi access "could create a public relations nightmare," Jim McGregor, research director at NPD In-Stat, warned. "People use WiFi because they don't have to pay."
Other Possible Problems With Seamless WiFi Roaming
Concerns have been raised about other security issues.
"Security is not just tied to connections, but also to applications and contents," In-Stat's McGregor told TechNewsWorld. "What happens if somebody's in the middle of doing online banking with a mobile app and is suddenly switched to a different hotspot or switched from wireless to WiFi, with different authentication protocols?"
The question of privacy also will be a problem, McGregor pointed out.
"Tracking and maintaining information from a personal security perspective is already an issue, and when you start switching between different networks, you're taking all the challenges you have with cellular networks and amplifying them almost exponentially," McGregor stated.
The players "need to get as much input as they can before they step into this foray, and round up as much support from consumer advocacy groups as possible before moving forward," McGregor suggested.
The WBA and the GSMA did not respond to our request for comment for this story.