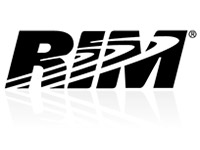 Research In Motion has once again pushed back the release of a much-desired software update for its PlayBook tablet.
This appears to be due to technical problems.
RIM has decided to delay the launch of BlackBerry PlayBook OS 2.0, expected this month, until it's confident that it has fully met the expectations of its developers, enterprise customers and end users, according to company senior vice president David Smith.
The mobile device vendor now expects the new OS to be delivered in February.
The delay could shake user confidence in RIM. It also raises the possibility that the company might drop the tablet entirely, as HP did with its ill-fated TouchPad in August.
RIM did not respond to requests for further comment by press time.
RIM's Possible Problems
RIM is still working on a seamless BlackBerry Messenger solution, the company's Smith wrote in a company blog post.
Further, it has just issued the gold release of the native software development kit (SDK) for the PlayBook tablet and a beta of PlayBook OS 2.0, which was launched last week at BlackBerry DevCon Americas, its developer conference.
The developer beta lets devs begin porting their native apps to the PlayBook platform. It will be updated later.
BlackBerry will launch a series of closed betas of BlackBerry PlayBook OS 2.0 with selected enterprise customers over the rest of this year to test the PlayBook tablet from end to end within corporate IT infrastructures, Smith wrote.
The Big Uneasy
There's no question that RIM is struggling to make the PlayBook tablet a viable product in the market.
Company CoCEO Jim Balsillie admitted during a Q&A session after RIM's Q2 earnings call last month that PlayBook shipments, which totaled 200,000 during the quarter, were lower than RIM expected.
He also said RIM was planning to launch a major software upgrade for the tablet. It was expected to arrive this month.
Living for Tomorrow
The upgrade was expected to include native support for BlackBerry Messenger, which PlayBook owners can now only access through their BlackBerry smartphones using BlackBerry Bridge.
Native support for a personal information manager (PIM) with email and calendaring features is essential for the PlayBook to take on the competition, Chris Hazelton, a research director at the 451 Group, told TechNewsWorld.
"I don't know why they delayed it, because this is the update everyone's waiting for," Richard Shim, a senior analyst at Display Search, told TechNewsWorld.
Lack of native email capability and of an ability to sync natively with BlackBerry Enterprise Server "could put off purchasers in a market where the tablet space is growing exponentially," Hazelton explained.
Tablet sales are indeed skyrocketing — ABI Research reports that they outstripped netbook sales for the first time in the second quarter. A total of 13.6 million media tablets and 7.3 million netbooks were shipped in that period.
What About Quitting?
RIM's had its share of misfortunes this year.
Earlier this month, BlackBerry service was hit by a rolling series of outages that spread worldwide over three consecutive days and sparked outrage among customers.
Then came news during its earnings call that quarterly profits had tumbled because sales of BlackBerry smartphones and tablets were lower than expected.
Now there's the issue of the software update delay.
There's some question about whether BlackBerry will continue soldiering on with the PlayBook, Display Search's Shim remarked.
"Our supply chain contacts are indicating that [RIM's] contract manufacturers don't have production plans beyond this year," Shim explained. "RIM has put out a statement saying they have no intentions of getting out of the market."
However, quitting is not likely to be an option, the 451 Group's Hazelton said.
"This space is too big," Hazelton explained. "People are moving to tablets, and that's an important shift in the market, and smartphone vendors can't afford to step out of the market."
HP is the only company to have quit, and "even though it was having trouble with its TouchPad, people were still upset when they stepped out and snapped it up when it cut prices," Hazelton pointed out.