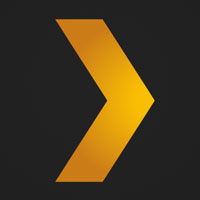 Video streaming service Plex on Thursday announced the availability of a beta version of its Plex Live TV. The live-TV streaming launch follows last year's introduction of the Plex DVR, which provides users with free over-the-air access to 86 of Nielsen's 100 most watched shows in the United States.
The Plex DVR service allows users to manage their recorded programming via Android TV, iOS devices, Windows and Mac, as well a variety of set-top boxes, such as Roku, Chromecast, Amazon Fire and Apple TV, and the Xbox and PlayStation gaming systems. Plex DVR is supported by many smart TVs as well.
Plex Live TV currently is available only on Android TV and iOS devices, while recorded TV shows are available on the aforementioned devices. To utilize the service, users need to install a digital antenna and a digital tuner to receive the over-the-air signals.
The new Plex Live TV allows users to access local news and sports from all the major U.S.-based channels, including ABC, CBS, CW, NBC, Fox, PBS and Univision, as well as select programming from CBC, BBC, ITV and Telemundo.
The service currently is available with a Plex Pass subscription for US$4.99 per month, $39.99 a year, or $119.99 for a lifetime subscription.
It is important to note that encrypted channels are not currently supported — so shows from HBO and Showtime and other pay services are not available. It is also unclear how paid offerings from the networks, such as CBS All Access, will fit in — but at present it seems that content of this sort will be unavailable as well.
Counting on Cord Cutters
Plex is far from the first company to offer DVR services as a way to entice traditional cable and satellite subscribers to cut the cord. Plex began in late 2007 as a freeware hobby project created by developer Elan Feingold, and in mid-2011 it launched a premium version of its streaming service, dubbed "Plex Pass."
What could differentiate Plex's Live TV from similar services is the ability to watch local programming, notably live news and sports — content that is largely missing from other over-the-top services.
"There is a measurable trend towards OTT content that drives cord-cutting," said Roger Entner, principal analyst at Recon Analytics.
"Traditional cable, satellite and content providers are rightfully concerned," he told TechNewsWorld.
However, even with its live local options, "the service doesn't look that different from Tablo — at least, from a user perspective," noted Roger Kay, principal analyst at Endpoint Technology Associates.
"One way to look at it is as one more option for cord-cutting — an offering adding momentum to a trend already well under way," he told TechNewsWorld.
Per-Plexing Situation
Given that cord cutters have numerous options — none of which may resolve all of a user's needs — the issue is not only whether Plex can do enough to help fill the void, but also whether streaming products can be simple enough for the less tech-savvy to embrace.
"Right now, Plex is pretty young — and like all young products, the more technical you are the better experience you are likely to have," suggested Rob Enderle, principal analyst at the Enderle Group.
"This gets more interesting as the DVR component matures, but making it as easy to use as changing channels has been a tad difficult," he told TechNewsWorld.
"TiVo sets the bar when it comes to ease of use, but these technologies are advancing at an impressive rate, and if you are willing to work through the process, they do provide an ever-stronger reason to become a cord cutter over time," Enderle added. "If a millennial were to start off with these services now, they likely wouldn't miss what they never got — but I wouldn't yet recommend this for your average boomer. It just isn't easy enough yet."
Cord Nevers
Products such as Plex and its competitors target so-called "cord cutters," but the market for these devices and services actually could skew toward those who never dealt with a cable bill.
"Unless something massively changes, at the very least the [cable] audience will age out eventually, and it isn't an issue of if but when they go the way of DVD stores," said Enderle.
Plex could be one of the players that stands to gain by being embraced by early adopters as a delivery stream for various types of content, but other established tech companies could be the real disrupters.
"We are likely still talking years, not months," Enderle predicted, "though when the wave truly hits — given all of the pre-work that has gone on — the switch will happen surprisingly quickly, largely because of the foundation that services like Plex, Netflix and Amazon set.
"Once someone like Amazon moves more aggressively into the real-time streaming space," he added, "it'll likely be game over pretty quickly, and I'd expect their move sooner rather than later."