Artists are using social media to market their work, communicate their ideas and even create new forms.
Kiran Umapathy's Headphones Project, for example, documents what randomly selected headphone-wearing strangers are listening to with a story, photo and link to the song. This project — like many other art projects these days — lends itself well to social media sharing.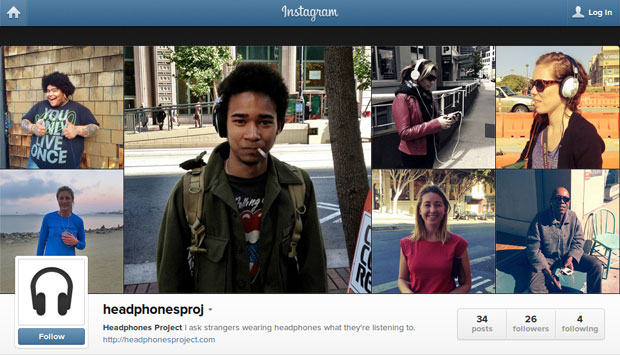 The Headphones Project's Instagram page
"Social media's a big deal because that's where your audience is," said Umapathy, who also does marketing for Social Print Studio. "In something like this, it makes sense to create a presence on Facebook, Twitter, Tumblr, Instagram, etc., so that people can follow however they wish.
"Social channels also make it simple for people to share whatever they think is cool with their followers," Umapathy told TechNewsWorld.
'Unprecedented Artistic Camaraderie'
Social media have increasingly become a way of promoting art, since they offer a way not only to instantly connect with followers but also to find new ones. The fact that they are generally free makes them particularly appealing to artists, who are often operating on a limited budget — if they have a budget at all.
"It's great that any type of artist has easy and free ways to share their work," said Umapathy. "Connections and who you know are still important, but it's way easier to be discovered, too."
Social media also give artists the opportunity to market their work to a wide array of audiences across multiple platforms.
"We use Instagram, Facebook, Tumblr and Twitter to share all facets of our creative lives, such as our process, our current events and our finished fine art pieces and creative commercial projects," set designer and photo illustrator Stacey Ransom of digital art team Ransom & Mitchell told TechNewsWorld.
Social media, says Ransom, are a vital part of the company's artistic strategy.
"We really like being able to plug into a worldwide community of artists and see what is being created from each artist's own perspective," Ransom said. "We live in a time of unprecedented artistic camaraderie and connectivity, and we are constantly inspired by the collaborations of this culture. Ten years ago, we would have never been able to see this work, let alone see it through the eyes of the creators. Experiencing others experiment, thrive and even struggle is extremely heartening and inspiring."
In fact, social media have become one of the primary places where artists can connect, follow trends and get new ideas for their own work.
"We want to be a part of this growing culture of sharing and creation," said Ransom. "We want to help fuel the fire. When we share, we are a part of a bigger community."
'A Really Exciting Time'
In addition to their usefulness in marketing, social media are actually inspiring artists to create new art forms as well. From filmmakers who specialize in making short films on Vine to photographers who artistically manipulate their photographs on Instagram, artists are finding that social media open up new realms of possibility.
"I think social media can influence the format in which art is created," said Umapathy. "Sometimes we think in terms of how it's going to be consumed — shooting a photo that fits Instagram, for example."
Some art projects raise awareness of issues related to social media themselves. Paolo Cirio and Alessandro Ludovico's Face to Facebook project, for instance, draws attention to social media and surveillance by using Facebook's face-recognition software to scan publicly available profile pictures and then match them up on a fictitious dating site.
Others, like Alessandra Renzi's Activism Beyond the Interface: The Sandbox Project, use social media platforms to discuss, reach out and experiment with the communities that emerge around the project. Renzi, an assistant professor in emergent media at Northeastern University, developed the project with Roberta Buiani at Toronto's York University, and she says that the collaborative nature of social media is key to her goals as an artist.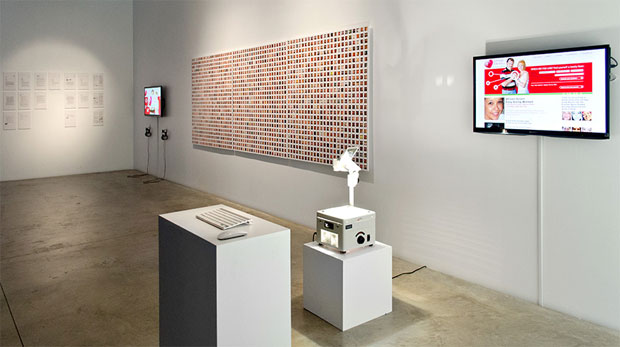 The Face to Facebook project displayed in a mixed media installation atKellen Gallery of The New School, New York
"The final aim of the project is to develop social media that can translate off-line patterns of collaboration into online platforms," Renzi told TechNewsWorld. "Rather than having communities adapt their habits to prefabricated platforms that were not designed with their needs in mind, we want to develop ones that are truly collaborative."
Ultimately, social media are even opening up the creation of art to people who at one time might never have considered themselves artists.
"As social media platforms lower the barrier for participation, more people can become creative and participate in art projects," Ben Valentine, a strategist with The Civic Beat, told TechNewsWorld. "What we're seeing is a blurred line in the traditional divide between artist and audience.
"So many more people are expressing themselves online in creative ways through memes, image remixes, YouTube videos, songs, etc., and we want to honor this as a valid form of artistic expression that revives the participatory nature of art," Valentine explained. "It's a really exciting time to be looking closely at social media art practices and to see this shift."