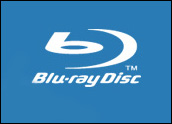 Pressure to make more consumer friendly a standard for the next generation of DVDs continued to mount yesterday.
Boston-based Forrester Research predicted a victory for that standard, Blu-ray, over its rival, HD-DVD, but only a Pyrrhic one if the tough digital rights management (DRM) scheme incorporated into the technology isn't relaxed.
Meanwhile, Hewlett-Packard, the nation's second largest PC maker, called on the Blu-ray Disc Association (BDA) to modify its proposed standard to allow limited copying of platters for use on a home network.
Balking Consumers
In its report annointing Blu-ray a victor before the new high-definition DVD hardware enters the market next spring, Forrester noted, "After a long and tedious run up to the launch, it is now clear to Forrester that the Sony-led Blu-ray format will win."
"But," the analysts added, "unless the HD-DVD group abandons the field, it will be another two years before consumers are confident enough of the winner to think about buying a new format DVD player."
According to Forrester, the reason Blu-ray should win is simple: it has a massive amount of industry support — some 140 companies, including major movie studios Paramount, Warner Home Video and Universal Pictures; and giant computer makers Dell, HP and Apple.
"If you look at the lineup of manufacturers and studios, it's quite clear that Blu-ray has not just the momentum but also the greater mass of investment," one of the authors of the report, Principal Analyst Ted Schadler, told TechNewsWorld.
Market Spoiler
While HD-DVD has the support of large players like Microsoft and Intel, many of Blu-ray's backers make consumer products, observed Ross Rubin, director for industry analysis at the NPD Group in Port Washington, N.Y. "Intel and Microsoft are generally good allies to have, but they have a limited influence on what products will ship."
Like a spoiler in a pennant race, HD-DVD could create fits for Blu-ray. "As long as there are two [standards] in the market, consumers are going to stay away," Schadler said. "They have long memories. They remember what happened with Betamax and VHS. They remember that if they buy the wrong player, they could get stuck holding the bag."
But next-generation DVD makers have even bigger issues to worry about than the confusion they're sowing now with their standards squabbling, according to Vamsi M. Sistla, director of broadband and digital media for ABI Reseach in Oyster Bay, N.Y. "They need to be worried about losing their relevance in the future market, where downloading, streaming and networked on-demand content delivery could take over the packaged media opportunities," he told TechNewsWorld via e-mail.
"Digital delivery of entertainment might actually eat their lunch, very soon, if they continue to bicker like this," he declared.
Winning Volumes
Industry support aside, Rob Enderle, president and principal analyst for the Enderle Group in San Jose, Calif. pointed out that initial sale volumes of Blu-ray devices, which will include a new version of Sony's popular PlayStation video game player, will swamp HD-DVD.
"What allowed VHS to win over Betamax was the massive advantage VHS had in the numbers of players sold," Enderle told TechNewsWorld via e-mail. "With the PlayStation 3 shipping this and expected to ship in millions, Blu-ray wins this battle early on, as there is nothing else in that volume class for several years, and by then, HD-DVD should be done.
"All Blu-ray has to do is address Microsoft and Intel's concerns and the Pyrrhic victory part changes into slam dunk," he added. "HP's announcement today suggests that this is likely, and I believe HD-DVD is all but stillborn."
Best Customer Experience
In its appeal to the BDA, HP called on two technologies currently in HD-DVD, Managed Copy and iHD, to be incorporated into Blu-ray.
Unlike with today's conventional DVDs, HP explained in a statement, Managed Copy allows consumers to make legitimate copies of their HD movies and enjoy this content around the home or across their networks. Making this feature mandatory will ensure a consistent consumer experience across all next-generation DVD content.
The company added that next-generation HD movies will provide a level of interactive experience well beyond that of today's conventional DVDs. iHD technology, which has been developed by Microsoft, provides a broad foundation to enable new interactivity with standards-based development tools and technologies.
It will provide consumers with enhanced content, navigation and functionality for HD films, the statement noted. Furthermore, Microsoft plans to implement iHD support in its Windows Vista operating system, which will help ease implementation and provide a cost-effective solution for consumers.
"HP is committed to delivering rewarding consumer experiences, and we see format compatibility as critical to making technology accessible and easy to use for consumers," John Romano, senior vice president for HP's Consumer PC Global Business Unit, said in the statement. "As a leader in the development and promotion of the Blu-ray Disc format, HP expects these moves to help ensure that the format provides the best possible experience for customers."