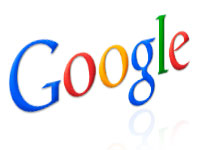 One week after the announcement that the Google Fiber network would come to Austin, Texas, Provo found out it will be the third city to get the search company's gigabit high-speed service.
The Utah city, home to a much-criticized, money-losing fiber optic network, will sell it to Google for US$1, according to published reports. The announcement includes the promise that the company will eventually provide the city's 115,000 residents with Internet service that is 100 times faster than existing broadband technologies.
Google will finish construction of the existing network — which has already saddled Provo with $39 million in debt — and provide free gigabit Internet service to 25 local public institutions, including schools, hospitals and libraries. Provo Mayor John Curtis said the company is also promising to provide free Internet service at existing speeds for at least seven years, with a one-time $30 activation fee, for those who don't want to opt for the faster gigabit service.
Provo city officials and representatives of Google Fiber will schedule six public meetings across Provo to discuss the agreement. The deal won't be concluded until after an April 23 vote by the city council.
Google will be able to walk away from the deal and sell the network back to Provo if things don't work out. Meanwhile, Provo will continue to pay off remaining existing loans for the iProvo network for the next 12 years.
When contacted by TechNewsWorld, Curtis referred all questions to Google Fiber.
"The deal isn't closed yet," said Jenna Wandres, a communications associate for Google Fiber."Our upgrades will be extensive so it's hard to nail down timing, but we hope to have service to our first customers by the end of this year."
The Technology Behind the Deal
Everyone who is on the iProvo backbone will "get the basic connection of 5 Mpbs download and 1 Mbps upload for a $30 fee," Wandres told TechNewsWorld. There is no contract for this service.
Subscribers can opt to upgrade to the Gbit or Gbit Plus packages Google will also offer. The cost of these will be "similar to Kansas City," Wandres said. That's $70 a month for Gigabit Internet access and some extras, and $120 a month for Gigabit+ Google Fiber TV with hundreds of channels, shows on demand on HD TV, and a Nexus 7 tablet serving as a remote control. These premium packages come with a multiyear contract.
Google is likely to "use the rights of way and existing physical plant such as vaults and existing fiber runs and toss the rest away," said Rob Enderle, principal analyst at the Enderle Group.
Google, which plans to offer Google Fiber to other cities, "wants to be the largest network supplier and [Provo] is a relatively inexpensive buildout," he said. Residents would get "a more reliable service and the option of a faster service."
HD video and 4K resolution streaming, high-performance online gaming, remote video monitoring and telepresence "will all improve strongly," Enderle added.
With Google Fiber, the company "is moving to replace" carriers. Those companies and cable outlets "might want to take them more seriously," Enderle told TechNewsWorld.
"Having Google involved is a huge benefit [because it] has money and expertise, and is looking to grow outside of its existing business models," Jim McGregor, principal analyst at Tirias Research, told TechNewsWorld. "Google also manages to offer services much cheaper than others, or free."
The Payoff
Even though Google announced last week that Austin would be the second city to get Google Fiber, Provo may beat the Texas capital to the high-speed punch. Its network isn't set to go online until 2014.
Residents in Kansas City, the first city to get Google Fiber, had to preregister and pay $10, and get their neighbors to sign up. If the number of people signing up in a neighborhood didn't meet Google's goal, it wouldn't get the fiber optic service and the residents would get their money back.
Whether Google will follow that process in Provo has yet to be determined. "We're not exactly sure what the signup and rollout process will be yet," Wandres said.
The clause that Google can walk away within five years is "basically a legal provision," she added. "We're in this for the long haul."