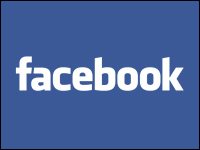 Last week was rather quiet except for the increasing drama surrounding Facebook and what was to be their $100B IPO. It could still be, but thanks to its young, inexperienced, and clearly still-maturing CEO, it found itself digging out of an avoidable hole. Its experienced executive team was by all reports doing a terrific job until Zuckerberg decided to show up at an IPO pitch in a hoodie, showcasing what was seen as massive disrespect for the financial analysts he was meeting with.
Then, as the week ended, there was word that the FTC might hold up the IPO because the solo end run Zuckerberg did around his board to buy Instragram for more than a billion dollars hadn't cleared. News around Facebook has been drifting negative of late. In this and any market, timing is everything, and the end result is that Zuckerberg's antics may have resulted in avoidable mistakes that could cost his company billions.
I'll focus on the recurring problem with young CEOs learning on the job, going back to the horrid first Steve Jobs years when he almost sank Apple before being fired. I'll close with my product of the week, a handy inexpensive wall socket that allows you to charge your USB-connected devices without using a wall wart charger.
Steve Jobs: The Cost of Young Arrogance
Steve Jobs was around my age, so I watched him mature as I was maturing. Early on at Apple, he was pretty much an arrogant crybaby who had horrid hygiene, used recreational drugs, and was trying to avoid paying for his love child. Back then, there was no Web, but he was often a walking disaster — and the richer he got, the bigger the problem became. Eventually he was fired from Apple for failing to take out John Scully in an unsupported coup.
Think of this: He was an Apple founder — he was the face of Apple, but no one significant supported him when he tried to get the CEO he hired fired. Instead, he got fired. This was so traumatic, he later referred to his mood as near-suicidal. However, he learned. He cleaned up his act with regard to recreational drugs, he avoided other out-of-wedlock scandals, he started taking showers (though word is he still refused to flush toilets), and he went from being one of Apple's biggest liabilities to becoming its greatest asset.
Jobs learned to stop being a problem — to control his own image and that of the company so well that he still represents the gold standard on how to do this. It required that he be given a reality check, though, and I doubt he would have ultimately been successful had he not been fired first.
Marc Andreessen: Too Much Money Too Fast
Netscape had the potential to become both Google and Facebook, but at the time, Marc Andreessen loved his own voice too much to listen.
The guy who had been portrayed as the next Bill Gates was so horrid to work with that no one wanted the privilege, and he basically had one beat-up assistant who followed him around as his full staff.
While Netscape brought in Jim Barksdale to run the company, and that did provide a bit of maturity, Andreessen often would show up at meetings spouting nonsense — like his early belief that people didn't want to collaborate, they wanted video conferencing. He was the guy who was supposed to keep Netscape focused on the early Web but instead helped take the firm into the enterprise space where it burned up.
At the time he was there — and this came out during the Microsoft antitrust trial — there was such a culture of arrogance that people attending Netscape pitches referred to the presenters as idiots.
Now, more a decade later, folks listen to Andreessen's every word, and he apparently is vastly easier to work with. Experience and the loss of Netscape opened his eyes. Now, instead of being an industry joke, he is one of the strongest influencers in the industry — a very powerful venture capitalist and a member of several high-profile boards — but I doubt he would have gotten here had he not been through the Netscape failure. He too changed from a massive liability to a priceless asset — but he had to lose Netscape first.
Mark Zuckerberg: The New Walking Disaster
With both Jobs and Andreessen, very young, talented guys got a lot of power very quickly, without actually having to hold down a real job first. Both thought they were smarter than everyone else and that their crap didn't stink, and both were incredibly inexperienced for the jobs they held.
Now there appears to be the same kind of problem with Zuckerberg. He has started to read his own glowing press and apparently thinks the rules that others follow don't apply to him. While this is generally true of billionaires, one of the quickest ways to turn a $100B opportunity into a $10B opportunity is to act quickly and not engage any of the resources in place to protect the firm.
He purchased Instragram without board review and apparently now that purchase is under FTC review, which could last 12 months and possibly delay the IPO until it is over.
If true, it could at the very least force Facebook to make changes, because it represented that the deal would close within the quarter. A delayed IPO — or any related problem, thanks to Zuckerberg doing this on his own — is a personal liability for this young CEO and could amount to billions in lost investment money. Those investors could hold Zuckerberg liable.
With revenue trending down and Google increasing investment into social networking, any delay could be traumatic. Then, to add insult to injury, Zuckerberg showed up in that damn hoodie at an analyst IPO briefing, and the analysts focused on Zuckerberg rather than on Facebook, and it wasn't a good thing.
This would be like showing up to a bank you were asking to loan you millions wearing cut-offs and thongs. The end result likely would be less than you expected.
Wrapping Up: The Train Wreck of Rich Young Executives
The recurring theme is that someone young and talented who is given a ton of power and responsibility will often forget the responsibility, misuse the power, and kill the opportunity. I think Zuckerberg needs to be fired once so he gets just how special and unique the opportunities he has been given are and is moved to protect them.
People expect him to be inexperienced and arrogant, but there is no point to proving them right. Right now, just as Jobs and Andreessen once were, Zuckerberg is becoming Facebook's biggest liability. If he doesn't straighten up, he'll eventually turn this $100B opportunity into the next Netscape.
He may need to lose Facebook to gain the maturity he needs to reach his true potential. Being part of that train wreck would be painful, and seeing that pain in investors, employees, friends and family — and having to live with it — would likely forge Zuckerberg into something stronger, if he could survive it. I'm just glad that this time, I'm not going to see this up close.
If this isn't corrected, screwing up a $100B sure-thing IPO may be forever called "Pulling a Zuckerberg."
Product of the Week: Power2U USB Plug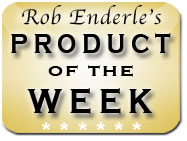 As a technology analyst, I have more gadgets than most folks. In fact, there are so many sucking up power in the space next to my bathroom sink that it looks like devices are mating and reproducing. The issue is where to plug all of the damned things in, because each has a wall wart charger that takes up a ton of space. Well, I found a handy UL-approved device in the Power2U USB plug.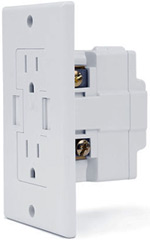 Power2U AC/USB Wall Outlet
This thing couldn't be simpler. It is a wall socket that comes in different colors — I got black — and has two three-prong AC sockets and two USB sockets. The USB sockets will charge your USB-connected smartphone, tablet or digital camera without a wall wart.
It sets up just like a regular socket, and the only shortcoming is that it won't work with a regular plug cover plate because of the multiple USB sockets. This means you can't use it where there are multiple switches and one cover plate. However, in standalone plugs, this is a far cleaner look than your typical plug and transformer would be. Folks like this thing so much it is a finalist in the American Business Awards.
At $25 at Amazon, this is one of the cheapest ways to clean up your countertop charger mess. As a result, the Power2U USB Plug is my product of the week.