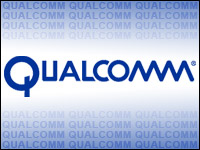 Android devs can now get their hands on the fastest, priciest tablet so far that runs that operating system.
Based on Qualcomm's Snapdragon S4 Pro processor, the Mobile Development Platform/Tablet (MDP/T) can be pre-ordered from Bsquare for US$1,300.
It is the first MDP in a tablet form factor, and the first to feature the quad-core APQ8064 Snapdragon S4 Pro. The tablet runs Android 4.0 Ice Cream Sandwich.
Why a $1,300 Tablet?
The MDP/T's price tag is at least twice that of any other tablet on the market, but "this sounds like a developer test model," Michael Morgan, senior analyst at ABI Research, told TechNewsWorld.
"It sounds like they're putting in everything that they can — the best of what they have — and are getting developers ready, if you will, for the next round of tablet technology."
Qualcomm "can see the power now for devices that may hit the market one to two years from now at a more reasonable price point in volume, say $700," commented Maribel Lopez, principal analyst at Lopez Research. "You as a developer can know what to plan for."
The MDP/T is designed to give devs early access for innovating, testing, optimizing and showcasing their apps and games, Qualcomm said.
The MDP/T's Muscle
The Qualcomm MDP/T's asynchronous 1.5 GHz CPUs provide longer battery life while running CPU-intensive apps, Qualcomm said.
The tablet uses the latest generation Adreno 320 GPU. This has new multimedia capabilities, including a computational camera, which lets devs tap directly into its computational capability through new application programming interfaces (APIs) such as OpenCL. That access enables next-generation use cases such as light-field cameras for mobile devices. Adreno 320 uses hardware acceleration to enable more realistic 3D graphics.
The Adreno 320 is more than twice as fast as the Adreno 225 GPU, which enables more complex shaders, more effects, and better gameplay in apps, Bsquare said
The MDP/T has a high-resolution 10-inch WXGA multitouch display. It has 2 GB of RAM and 32 GB of storage. It also has a 13 MP main camera with flash in the rear, and a 2 MP front-facing camera.
All the usual sensors — accelerometer, gyro, compass, ambient light and proximity, and temperature and pressure, are in the MDP/T. The device also has a fingerprint reader.
Connectors available through a docking station include a full-size USB Type A; full-size HDMI Type A; UART; and Ethernet.
For $1,300, purchasers get the tablet preloaded with Ice Cream Sandwich, a microSD card, an HDMI-M to Mini-M cable, a micro-USB cable, a battery, a Quick Start guide, and 30 minutes of support.
Qualcomm tools for appdevs on the tablet can be downloaded from the company's site. These include the Vuforia Augmented Reality SDK, the Alljoyn P2P framework, the Adreno SDK and profiler, and HTML 5 mobile device APIs.
The MDP/T is ready for development out of the box. Devs just have to connect it to a PC through a USB port to begin work.
Bsquare did not respond to our request for further details.
What About the Consumer?
Whether Qualcomm will enter the consumer market is yet to be determined, although the company has hinted it will.
Perhaps Qualcomm might be onto a good thing. The market for tablets will remain strong over the next four years, and the installed base of tablets will exceed 780 million in 2016, predicted Strategy Analytics.
On the other hand, entering the consumer market could be painful.
"I'm not sure why anyone else would want to fight the consumer battle," Lopez told TechNewsWorld. "The device business, as Qualcomm knows, is tough. It's better to be an arms merchant than a soldier."