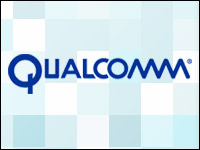 Qualcomm, which has been struggling to market its futuristic Mirasoldisplay technology, demonstrated the product at the 2013 Display Weekconference being held in Vancouver, Canada.
The company displayed a 5.1-inch panel with 2,560 x 1,440 pixel resolution, according to Engadget.It also showed off a 1.5-inch panel embedded on a smartphone and on a smartwatch, but these were apparently mockups.
"This technology has been chasing a moving goal line for awhile, which has made it very difficult to market," Rob Enderle, principal analyst at the Enderle Group, told TechNewsWorld.
"They need to get yields up, the price down, and improve the color performance of the product to bring it more closely in line with LCD [technology]," Enderle said. "It's getting close, though."
Qualcomm did not respond to our request to comment for this story.
The Makeup of Mirasol
Mirasol is Qualcomm's trademarked name for interferometric modulator displays (IMODs). The technology basically reflects light, so it works best in natural light.
An IMOD consists of a reflective membrane which can move in relation to a semitransparent thin film stack. The air gap within this cavity lets the IMOD behave like an optically resonant structure whose reflected color is determined by the air gap's size. Think of it as the optical equivalent of a drum.
Electrical power is applied to the IMOD to bring the membrane into contact with the thin film stack. This gets the IMOD to absorb almost all reflected light.
This binary operation means that the display is brighter when there's lots of ambient light, such as sunlight. It also means that the display consumes less power and, because it doesn't need backlighting, it's thinner and lighter than conventional displays.
IMOD-based flat panel displays have hundreds of thousands of individual IMOD elements, each of which is a microelectromechanical system (MEMS), or micromachines.
Each IMOD element reflects only one exact wavelength of light such as a specific hue of, say, red. It absorbs light when turned off. Multiple colors are created by using subpixels, each designed to reflect a specific wavelength. Subpixels reflecting different hues of a color are mixed to give more combinations of displayable color and to balance the pixel's overall brightness.
Mirasol's Struggles
Mirasol screens were used for a time in e-readers made by Kyobo, the largest bookstore in South Korea, and Chinese firm Hanvon. Two other Korean e-readers, the Bambook Sunflower and the Koobe Jin Yong, reportedly also used Mirasol screens.
Kyobo's product came to the U.S. early last year, but in July, Kyobo reportedly stopped carrying the device. Price and technology apparently were the issues — the device retailed at about US$300 and ran Android 2.3 on a 1 GHz Qualcomm Snapdragon S2 processor, and consumers could get faster tablets running later versions of Android for that price.
Drawbacks to Mirasol Technology
"This technology is an alternative to LCD displays and works best under natural light, but most of us don't sit and work under natural light any more," Jim McGregor, principal analyst at Tirias Research, told TechNewsWorld.
Its power efficiency is "a significant tradeoff" for color resolution, which is notably poor in Mirasol screens, and Qualcomm has been struggling with bringing Mirasol to market because "there's just no demand" for it, he said. Apart from price and color resolution, Mirasol isn't an industry standard as it is available only from Qualcomm.
"Having multiple sources of supply is critical for vendors; IBM "demanded that Intel give them another source of chips when it began making PCs," McGregor said. "That led to Intel licensing a lot of technology to AMD." Similarly, Qualcomm should license its technology to other manufacturers, which will reduce manufacturing costs and give vendors assurance of at least a second source of Mirasol screens.